Surer: Hamilton was 'spoiled' by perfect cars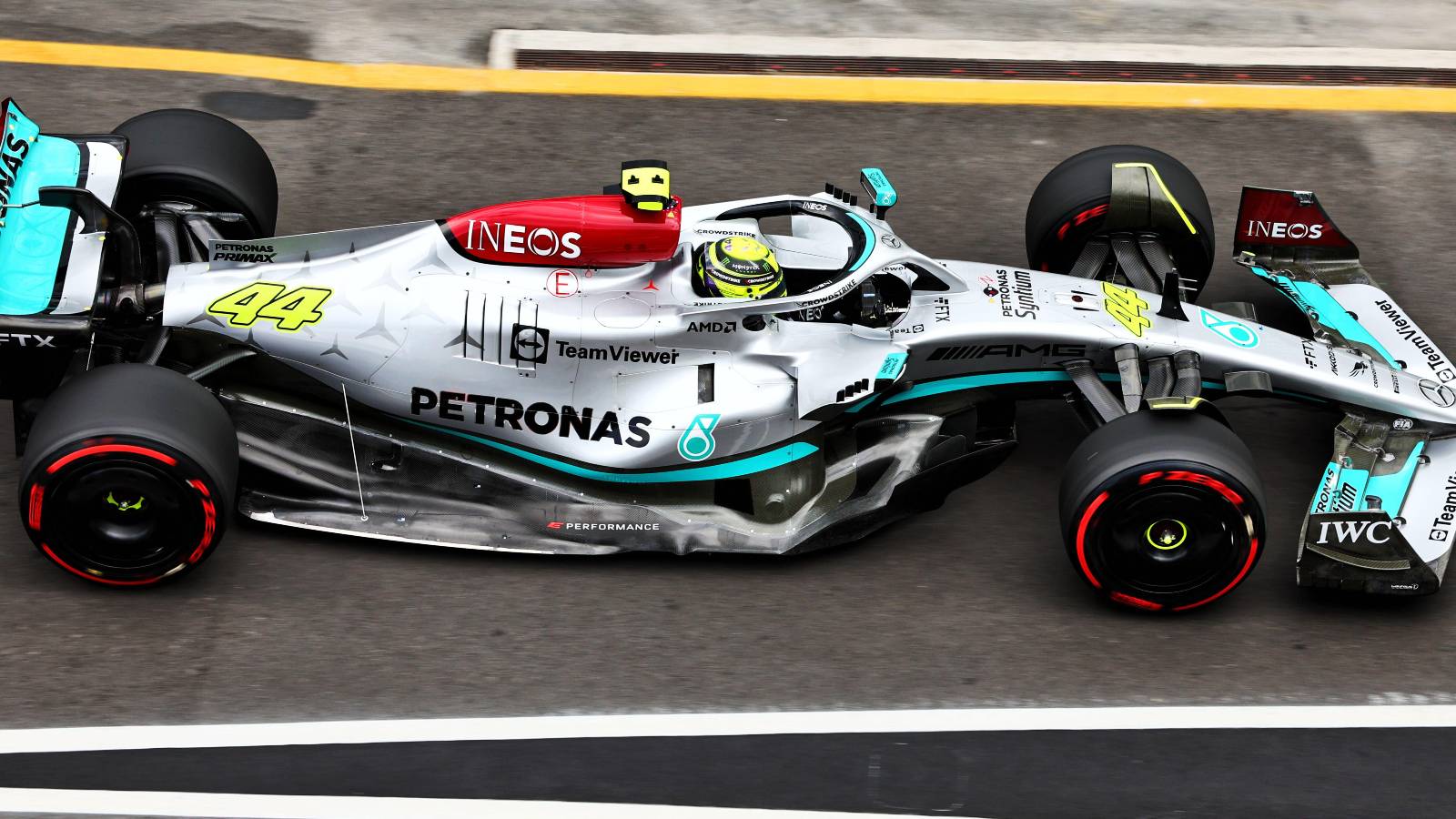 Ex-F1 racer Marc Surer thinks Lewis Hamilton struggles with porpoising more than rivals because he became used to cars without issues.
Formula 1 returned to cars which rely on ground effect aerodynamics for 2022, so early in the season, the phenomenon of porpoising, bouncing which is associated with this concept, has impacted many teams and has been a major topic for discussion.
Mercedes have slipped down the pecking order, going from Constructors' Champions for the eighth time in a row in 2021, to now clearly the third-fastest team, ahead of the midfield in race trim, but comfortably trailing Red Bull and Ferrari in both short and long-run pace.
Porpoising has been particularly apparent with the W13, Hamilton's team-mate George Russell believing that solving it would unlock a chunk of pace.
Yet, at the Australian Grand Prix, Ferrari looked to be struggling with porpoising just as badly, perhaps even more severely, yet Charles Leclerc dominated the weekend to claim the grand slam of pole, victory, the fastest lap and leading every lap.
Russell meanwhile finished P3, his first Mercedes podium, while Hamilton finished P4.
Leclerc would say after the race that he is not particularly sensitive to porpoising, the Ferrari driver loving life at the front with the team now back in that position after two seasons in the midfield.
For Hamilton, not since 2013 has he driven a Formula 1 car with a clear deficit to the frontrunner.
So, Surer told Formel1.de that he believes Hamilton is hampered more by the porpoising because "he has only driven perfect cars for the last few years, he's spoiled".
To that point, Surer feels that Russell also benefits in the same way as Leclerc, since prior to 2022, the Brit was forced to "beat the Williams around the track, which was not perfect at all, and has sometimes done miracles with it".
"Russell is used to driving fast with a bad car. Lewis is no longer used to that," Surer added.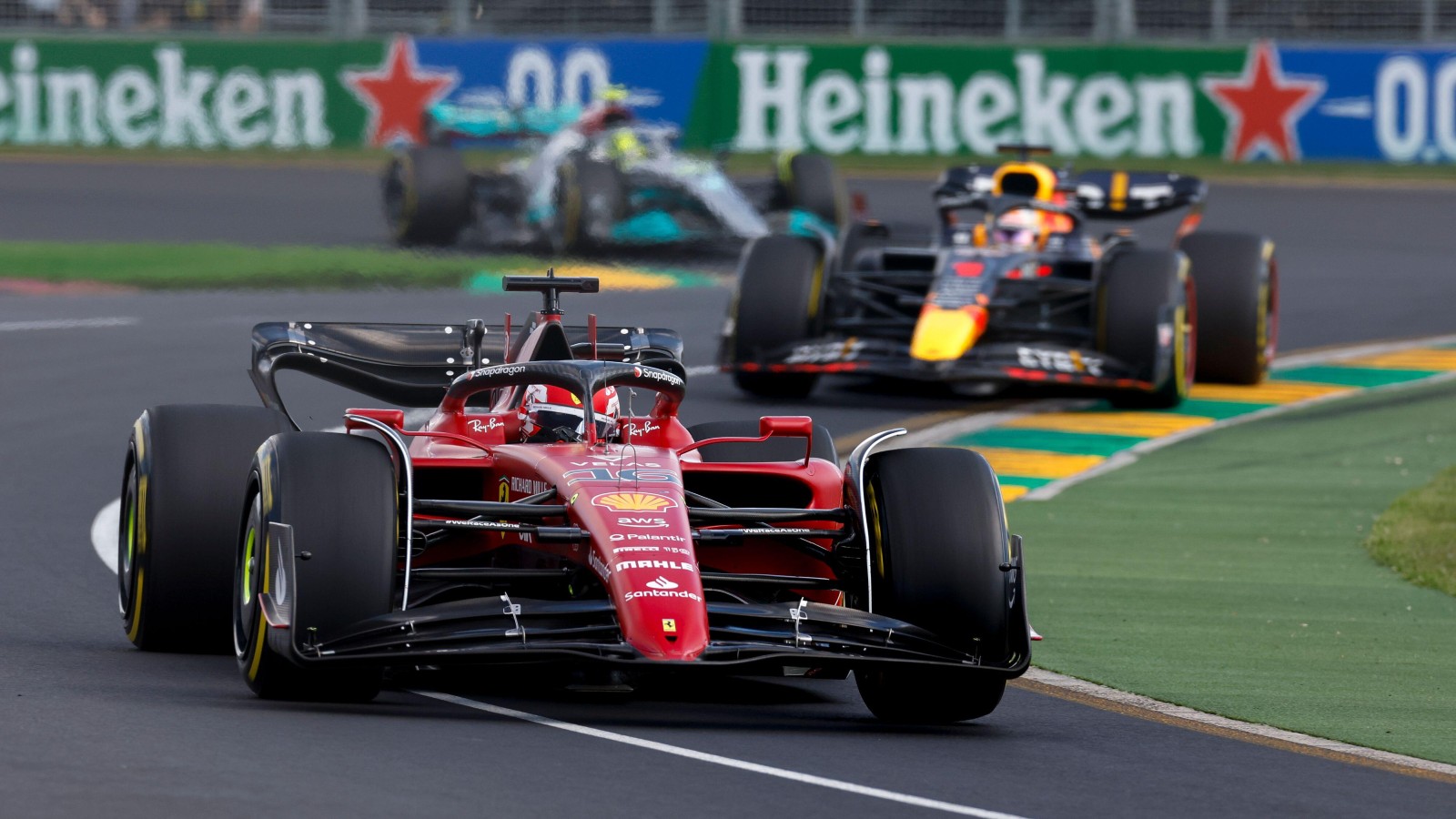 Surer believes that the Ferrari F1-75 can bounce and still perform because it "keeps the wheels on the ground, always has grip and can still take the corner quickly", whereas the Mercedes W13 "staggers" and so Hamilton and Russell "struggle to turn into the corner at full speed".
Ferrari are though fully intent on addressing the issue and will look to make progress at the upcoming Emilia Romagna Grand Prix at Imola.
After three rounds of the 2022 campaign, Russell finds himself P2 in the Drivers' Championship, a pair of retirements for Max Verstappen while running P2, as well as a DNF for Carlos Sainz in Australia, helping his cause greatly.
However, Surer believes that the nine-point advantage which Russell has over Hamilton is not a true reflection of the pair's relative performance.
"To be fair, you have to look at how it came about," he said.
Surer felt Hamilton was looking "really strong" in the Saudi Arabia race before the Virtual Safety Car was deployed and the pit lane closed.
So, he had lost out terribly by the time that the track returned to green and he could pit.
Then, at the Australian Grand Prix, Hamilton "again had the misfortune that Russell was able to change tyres at the right moment" under the Safety Car, while Hamilton had made his pit stop while the race was "at full speed and lost a lot of ground as a result".
Hamilton would later say that an overheating engine cost him the opportunity to fight back against Russell and Red Bull's Sergio Perez ahead.
So, despite the difficulties of the W13 and the somewhat misleading standings to Surer's mind, the Swiss former racer believes that Hamilton is still on form and very much holding his own against Russell.
"I actually thought he would have a harder time against Russell, especially in qualifying," said Surer.
"But there is not much missing, there is hardly any difference between the two. And in the race, Hamilton is the benchmark – who always whines on the radio, but on the other hand always gives everything. That's why I'm not worried about Lewis."
As for whether Russell could win the inter-team battle against Hamilton in 2022, Surer replied: "I don't think it will come to that.
"And if it does, it won't be through too little driving skill, but through an imbalance of luck and bad luck."
But, he says it would be a "blemish" on Hamilton's career if Russell did finish 2022 as the lead Mercedes.
Hakkinen: 'Whining' Hamilton thinking of switch
Mika Hakkinen thinks Lewis Hamilton may already be considering his future at Mercedes.