Red Bull could yet be the 'favourites' in Saudi Arabia
Former F1 driver turned pundit Marc Surer has warned against writing off Max Verstappen at the Saudi Arabian Grand Prix.
After all, he says, hasn't this season already seen several upsets.
This year's championship is set to go down to the wire in Abu Dhabi, but before the circus heads there, there is the Saudi Arabian Grand Prix.
The penultimate round on the calendar takes place at the the 6.174km long Jeddah Corniche Circuit, a layout that most believe will suit Mercedes.
Billed as "fast, very fast" by the official F1 website, the new track is expected to be the second fastest on the F1 calendar, only behind Monza, with drivers reaching an average speed of around 252km/h.
There are, however, 23 corners and that could yet bring Red Bull and Verstappen into play.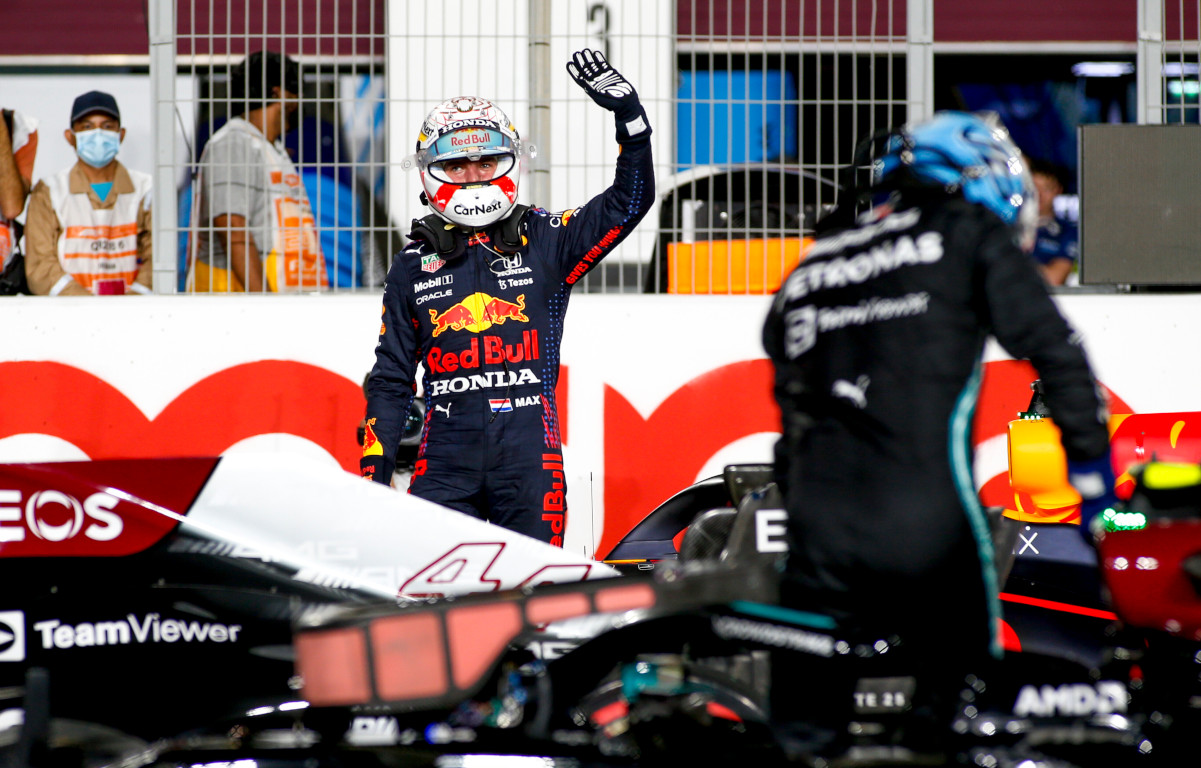 "How often did we think in advance that a track would be better for Mercedes or better for Red Bull?" Surer asked F1-Insider.com. "And then it was exactly the other way around.
"If that's the case again in Saudi Arabia, then Red Bull would be the favourites."
Circuit designer Hermann Tilke has already made it clear that while it is thought that Mercedes more powerful engine will give them the advantage around the 6.1km circuit, that may not be the case.
"A powerful engine helps," said the F1 circuit designer, "but it's not just straight ahead. There are a few fast corners that, with the right set-up, could give the Red Bull an advantage.
"It is also a street circuit, so often separate laws apply."
Surer reckons Red Bull have another trump card they can play in their AlphaTauri team.
While Mercedes have two cars on the track, Red Bull effectively have four in two Red Bulls, Verstappen and Sergio Perez, and two AlphaTauris, Pierre Gasly and Yuki Tsunoda.
Gasly has been one of the stars of this year's championship and with a good qualifying could stick his nose in the mix.
But, as Surer warned, it cannot be at the expense of Verstappen, who himself has to be ahead of the Frenchman.
"Gasly was almost as quick in qualifying with the AlphaTauri as Verstappen with the Red Bull," he said.
"If the B-car succeeds, then everything cannot have been right with the A-car.
"Red Bull has to work better in Saudi Arabia."
Verstappen goes into the Saudi Arabian Grand Prix eight points up on Hamilton with 52 still up for grabs in the last two races of the championship.
Verstappen vs Hamilton, how close the title battle really is
The World Championship battle is closer than ever as Max Verstappen and Lewis Hamilton look ahead to the final two races of the season.