Marc Surer regrets that Sebastian Vettel carries 'shadow' of no Ferrari title
Marc Surer says it is a "shame" Sebastian Vettel never won a title with Ferrari as that's a "shadow" over his legacy.
Losing the World title to Lewis Hamilton in 2014, a season in which Vettel wasn't able to win a single grand prix with Red Bull, the German jumped ship to Ferrari where he dreamt of following in Michael Schumacher's footsteps and adding his four World titles.
But it was not to be.
His six seasons with Ferrari yielded a best result of runner-up in the 2017 and 2018 championships, both years in which Vettel and Ferrari were, at times, their own worst enemies.

His 2017 challenge faded away with his Singapore retirement, the result of a first lap collision between himself, his team-mate Kimi Raikkonen and the Red Bull of Max Verstappen. Ferrari were criticised for not issuing team orders in Vettel's favour and allowing Raikkonen to race his team-mate.
A year later it was all on Vettel as his title bid imploded when he crashed out of the lead at his home race in Hockenheim. He never regained the lead in the standings and once again fell short of his goal.
"Of course it's a shame that he only won titles with Red Bull," former Swiss racer turned pundit Surer said in an interview with Formel1.de.
"It would have been nice if he had won another title with Ferrari, because that's a bit of a shadow.
"Now you just say: Ok, that was just a good phase of Red Bull and he dusted everything off and then he couldn't make it anymore. It's kind of a shame.
"I mean, he really did something sensational. He also won races that you shouldn't actually win. For me, that's always the difference between a super driver and a good driver.
"If you don't have the fastest car and still win the race, only very, very few can do that and Sebastian Vettel is one of them. That's why I classify him as one of the really big ones."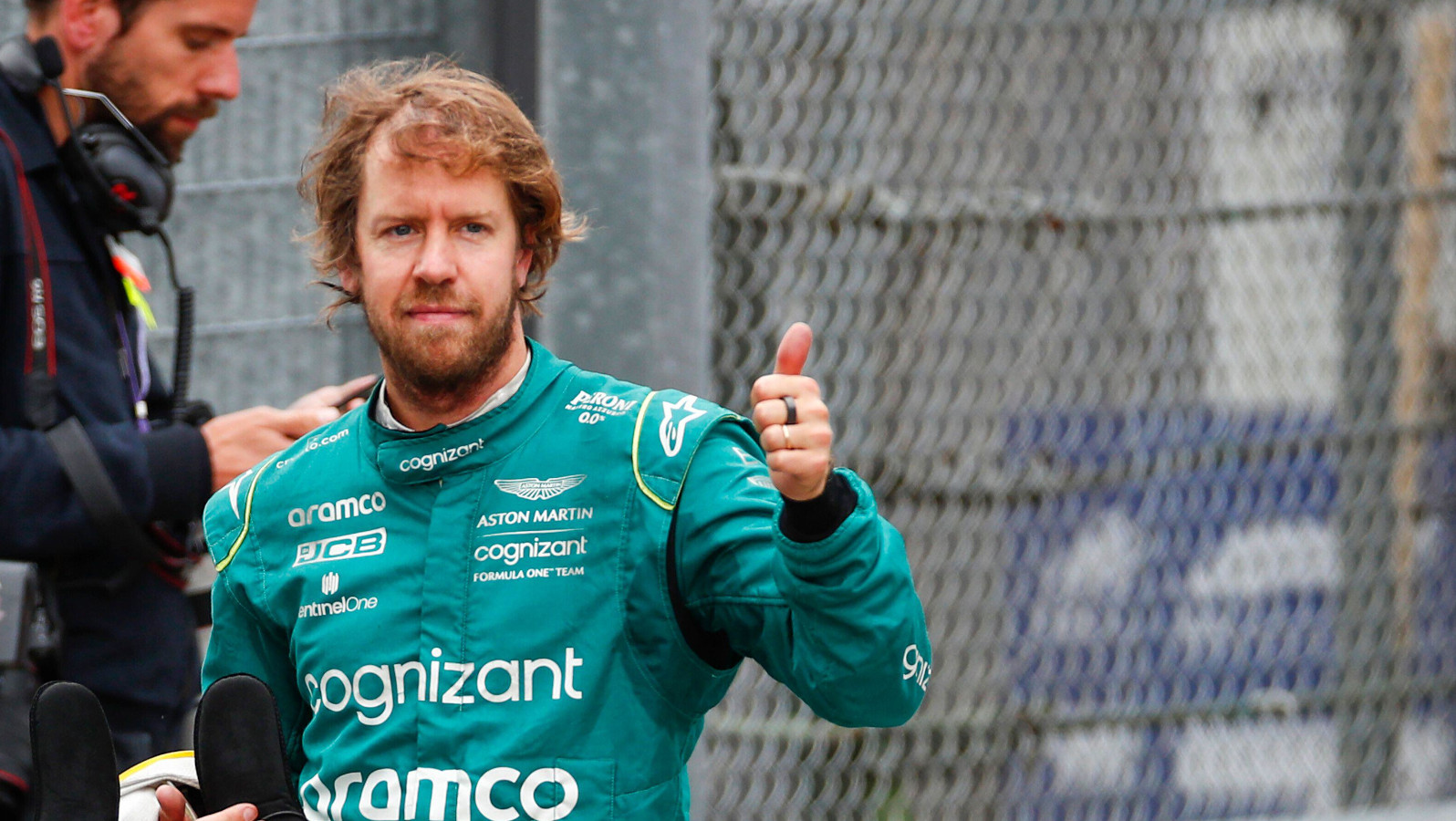 This season is Vettel's last in Formula 1, the 35-year-old having announced his retirement just before the summer break.
At things stand he is likely to leave Formula 1 having not added to his list of 53 grand prix wins since his 2019 Singapore Grand Prix triumph.
Surer blames Aston Martin for that as he reckons Vettel still have the ability to win races.
"Others struggled, even a Perez struggled against Stroll. He actually had Stroll easily under control, so yes if [Aston Martin] had driven further up front, it would have looked very different," he said.
"Then he would have won races, and Stroll might have won the podium with no fuss. The distance to Stroll actually shows that he still has the speed. Whether the motivation was there every weekend is another question."