Surer: Bottas 'a failure' driving in traffic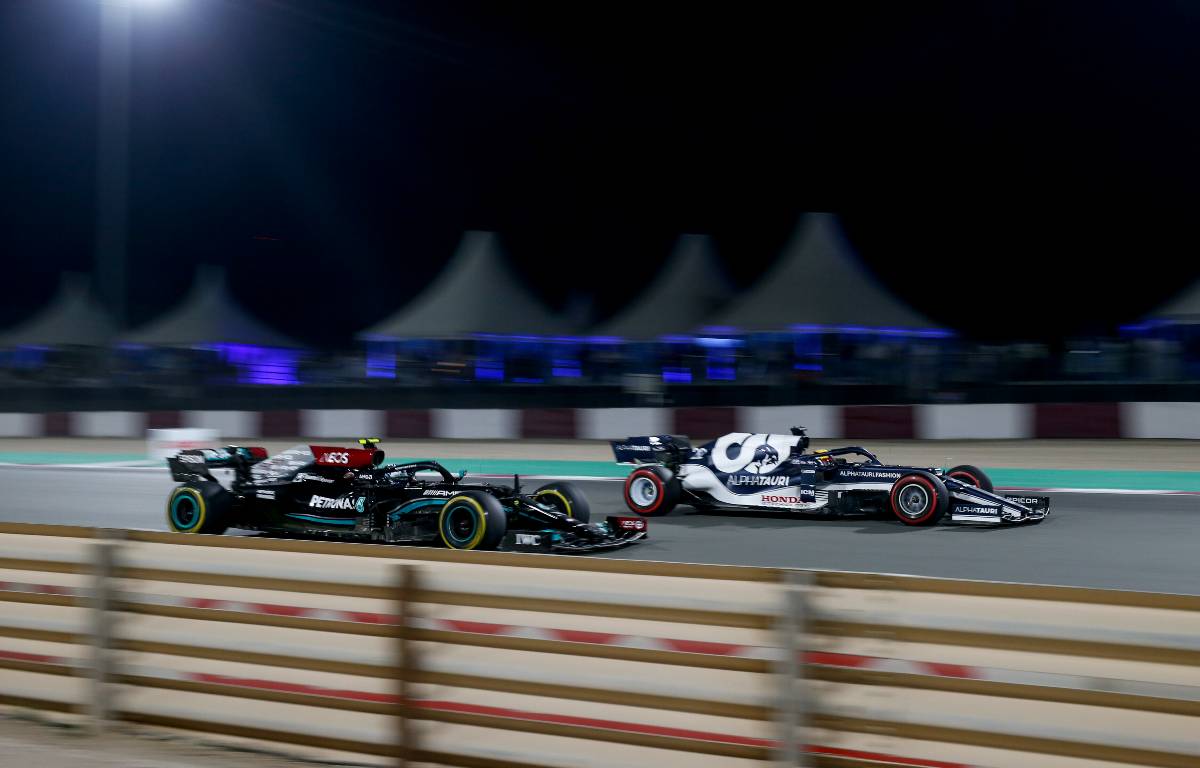 Formula 1 pundit Marc Surer has added his voice to those pointing out Valtteri Bottas' weaknesses following his exit from Mercedes.
The Finn did not cover himself in glory on the last of his 101 appearances for Mercedes, being stuck in the pack as his team-mate Lewis Hamilton battled single-handedly against both Red Bull cars during the Abu Dhabi Grand Prix.
Jolyon Palmer said Bottas had "a shocker" at Yas Marina because he was not in a position to prevent Max Verstappen from making 'free' pit-stops – a crucial factor as the Dutchman ultimately got past Hamilton on the final lap to secure the World Championship.
Surer agreed with that rationale and felt Bottas too often found himself down the field during his five seasons at Mercedes – which admittedly brought five Constructors' titles – because he was unable to fight his way past slower cars quickly enough.
Referring to the final lap in Abu Dhabi, where Hamilton was exposed to a Red Bull on much fresher tyres, Surer questioned why Bottas had not been up at the front supporting his colleague rather than fighting with the AlphaTauris further back.
"Then Max wouldn't have made it," the 70-year-old Swiss, who drove in 82 F1 races, told Motorsport-Total. "Overtaking two cars in one lap would not have worked. But Bottas was nowhere."
And, Surer observed, it was not the only time the 32-year-old had failed to extract the maximum potential from his car – perhaps a reason why Mercedes are replacing Bottas with George Russell for 2022 as he moves on to Alfa Romeo.
"Bottas is actually a failure in traffic," said Surer, who raced in F1 from 1979-86 with a best race finish of fourth place on two occasions, for the Ensign and Brabham teams.
"He always gets stuck and has an insanely hard time. The guy just can't overtake other cars that are over a second slower with the fastest car in the field. That's his weakness."
However, in a comparison of the 'wingmen' that backed up this year's title protagonists, Surer saw a particular edge for Bottas even though Perez was labelled "a legend" by Verstappen for the way he had defended hard against Hamilton in Abu Dhabi.
"He always gets it right on a single lap [in qualifying], and he sometimes gets it so right he is ahead of Hamilton," said Surer about Bottas.
"He can do that – and that is precisely Perez's weakness."
Planet F1 verdict
Valtteri Bottas was great for Mercedes
Five years with the team and, as he departs, there should be no doubting Valtteri Bottas' success with Mercedes.