Budkowski tipped B-teams to be 'huge' benefit in 2022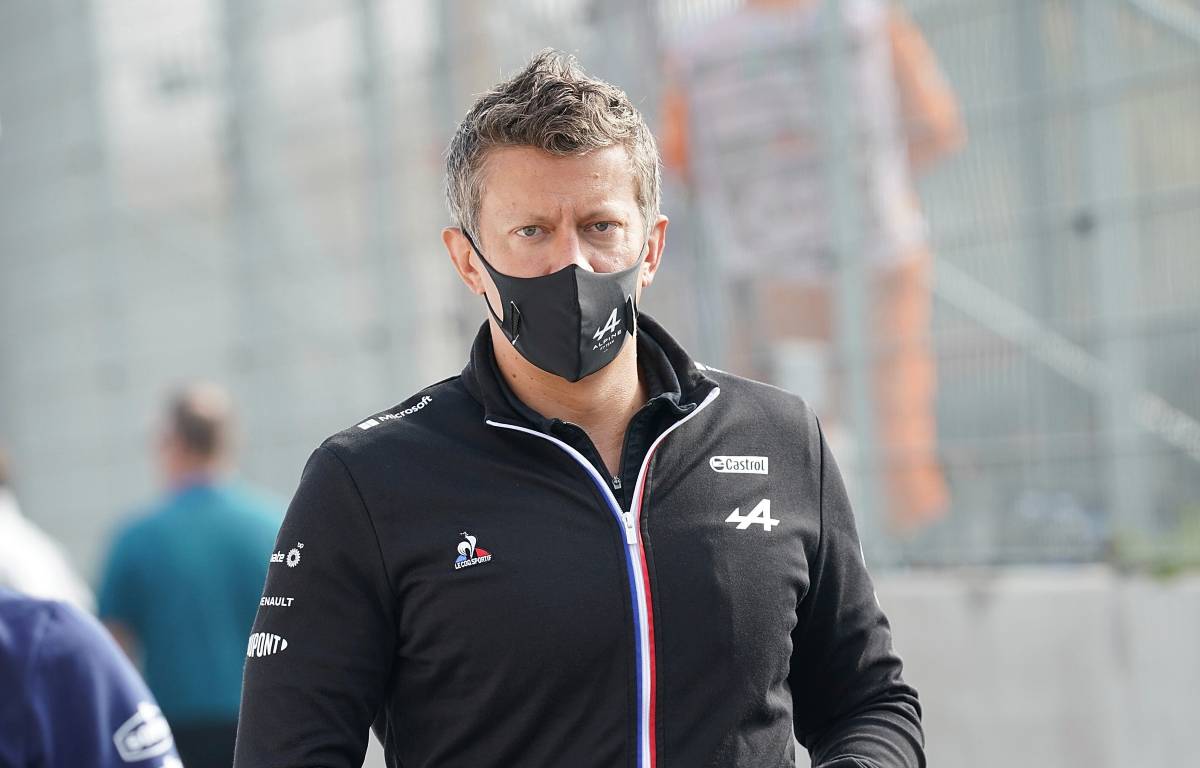 Before his departure from Alpine, Marcin Budkowski tipped B-teams to be vital for success in 2022 under the new regulations.
The subject of B-teams, or satellite teams in Formula 1 has become a topic increasingly debated over recent years.
The obvious example was Red Bull and AlphaTauri, Red Bull having established their team in 2005 and then Toro Rosso in 2006, tasking their junior team with developing future talent for the senior outfit.
But in Formula 1 partnerships between teams are now becoming more common – Racing Point almost cloned the Mercedes car for the 2020 campaign, leading to criticism across the grid for that relationship between engine supplier and customer.
The close design ties then rolled over into 2021, when Racing Point rebranded to Aston Martin.
Ferrari meanwhile enjoy close relationships with Haas, while Alfa Romeo did previously have a deal in place with Ferrari that gave their engine supplier a say in their driver line-up.
Recently McLaren Racing CEO Zak Brown criticised the expanding B-team model, believing that it was diluting what it meant to be a Formula 1 constructor, while also impacting teams like McLaren who try to keep a feeling of independence.
And Budkowski, who recently left his executive director role at Alpine, feels that 2022 is the season where having a B-team will peak in terms of its benefit.
Operating under the budget cap, now reduced to $140m for the 2022 season, teams have been designing challengers to conform to the all-new regulations, while Pirelli have also introduced new 18-inch tyres for the upcoming season.
Speaking before he left Alpine, as quoted by Formulapassion.it, Budkowski said: "The benefits that can be obtained from partnerships, whether they are legal or not, they are huge.
"If there is a year in which these types of collaborations can pay off, it is 2022.
"I don't know what's going on in other people's factories, and I don't know what level of control the FIA is putting in place over this.
"As an independent team, we are obviously not under scrutiny to share something with our competitors, because it would be against our own interests."
Following the departure of Budkowski, former Aston Martin team boss Otmar Szafnauer's arrival at Alpine is believed to be imminent.
He is set to bring Austrian water treatment firm BWT with him, who served as title sponsor for Force India and Racing Point when Szafnauer was in charge.
BWT inspired an iconic pink livery during their time with both incarnations, which it is expected they will bring to Alpine also.
Already Alpine have been teasing some pink to go with their traditional blue via social media posts.
PlanetF1 Verdict
Budkowski tipped B-teams to be 'huge' benefit in 2022
Marcin Budkowski believes that B-teams will be a big benefit to teams in 2022.