Ericsson urges Ferrari to throw support behind Leclerc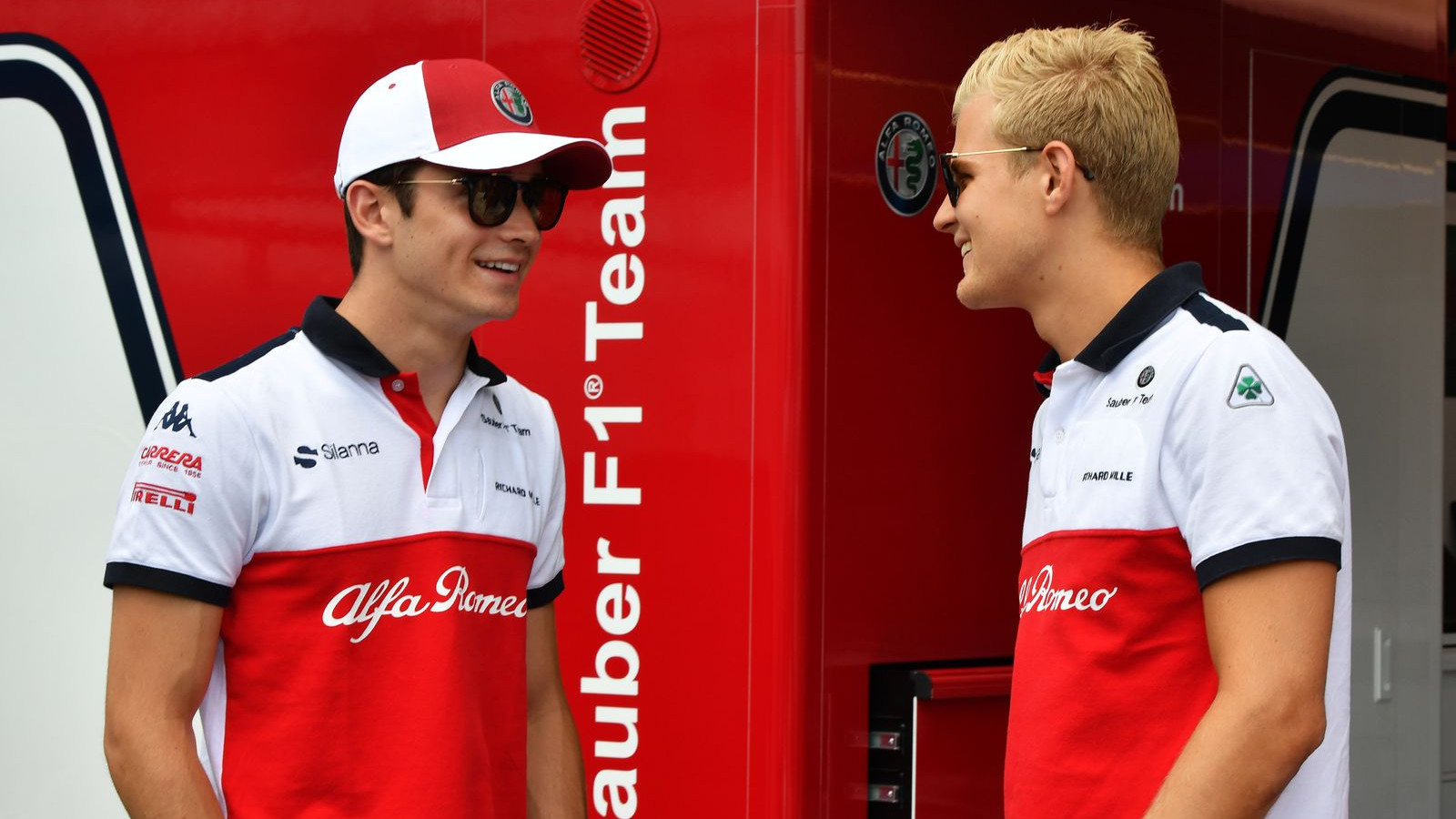 Charles Leclerc's former teammate Marcus Ericsson believes that the Monegasque has done enough to earn the number one role for a title challenge in 2022.
Leclerc currently leads the Drivers' Championship by 19 points over Red Bull's Max Verstappen, with the Ferrari driver opening up a mammoth 46-point lead after the first three Grands Prix of the season.
However, with Ferrari's pace relative to Red Bull falling away at the Emilia Romagna and Miami races, Ericsson believes it's time for the Scuderia to throw their weight behind Leclerc in the battle for the titles.
While Leclerc has scored 104 points so far this year, Carlos Sainz has managed just 53 after costly errors in Australia and Imola, and Ericsson urged Ferrari to enforce a team hierarchy going forward.
"Charles is taking that leader role this year now and they're gonna have to support him for that championship, I believe so," Ericsson said on the F1 Nation podcast.
"I think the way Carlos has been driving the last couple of weekends, it doesn't seem like he maybe agrees on that! He's trying to be ahead of Charles but, like we've seen in the past, it's always good for a team going for a championship to have a clear leader that goes for it, like Max and Lewis [Hamilton] have been the last few years. So I think the support will go in Charles' corner going forward."
Ericsson was Leclerc's teammate in 2018, with the experienced Swede lining up alongside the rookie at the Alfa Romeo Sauber squad – Leclerc earning a promotion to F1 after winning the 2017 Formula 2 Championship.
Despite Leclerc's inexperience, Ericsson said it was obvious to him straight away that the Ferrari protege had an exceptional talent.
"I think, already in 2018 when he came into Formula 1, you could tell straight away that he's an extremely fast race car driver," he said.
"I think there's no doubt about that. I think everyone can see that.
"But also the way he works, his work ethic, you could tell that straight away. He was so determined to do well and to learn, to speak to me, he asked me a lot of questions.
"I had quite a bit of experience at that point. But he was super fast, straight away, in the car. He's his own worst critic, he is self-critical when he makes mistakes and owns up to them and learns from them."
With Leclerc making a costly error himself at Imola, spinning out of third place while hunting down Red Bull's Sergio Perez, Ericsson said the mental resilience Leclerc has when it comes to errors makes him a potent threat.
"I think that's one of the biggest strengths of Charles Leclerc, that he does mistakes sometimes and learns from them, moves on from them, and becomes stronger," he explained.
"He is a cool head and I think he's gonna thrive [under pressure]. I think he's gonna do really well with it.
"From what I saw from being beside him, the more pressure [that] was on him, the better he performed – he was that kind of guy. I think he's been frustrated the last couple of years because Ferrari hasn't had the car to really fight up front, and now he has it. From what we've seen so far, he seems to be delivering when he has that pressure on him."
Can Ferrari stem the Red Bull tide?
Ferrari locked out the front row in Miami, but they need to get back at Red Bull in Spain.