Marcus Ericsson: There's a lack of trust between Ferrari and the drivers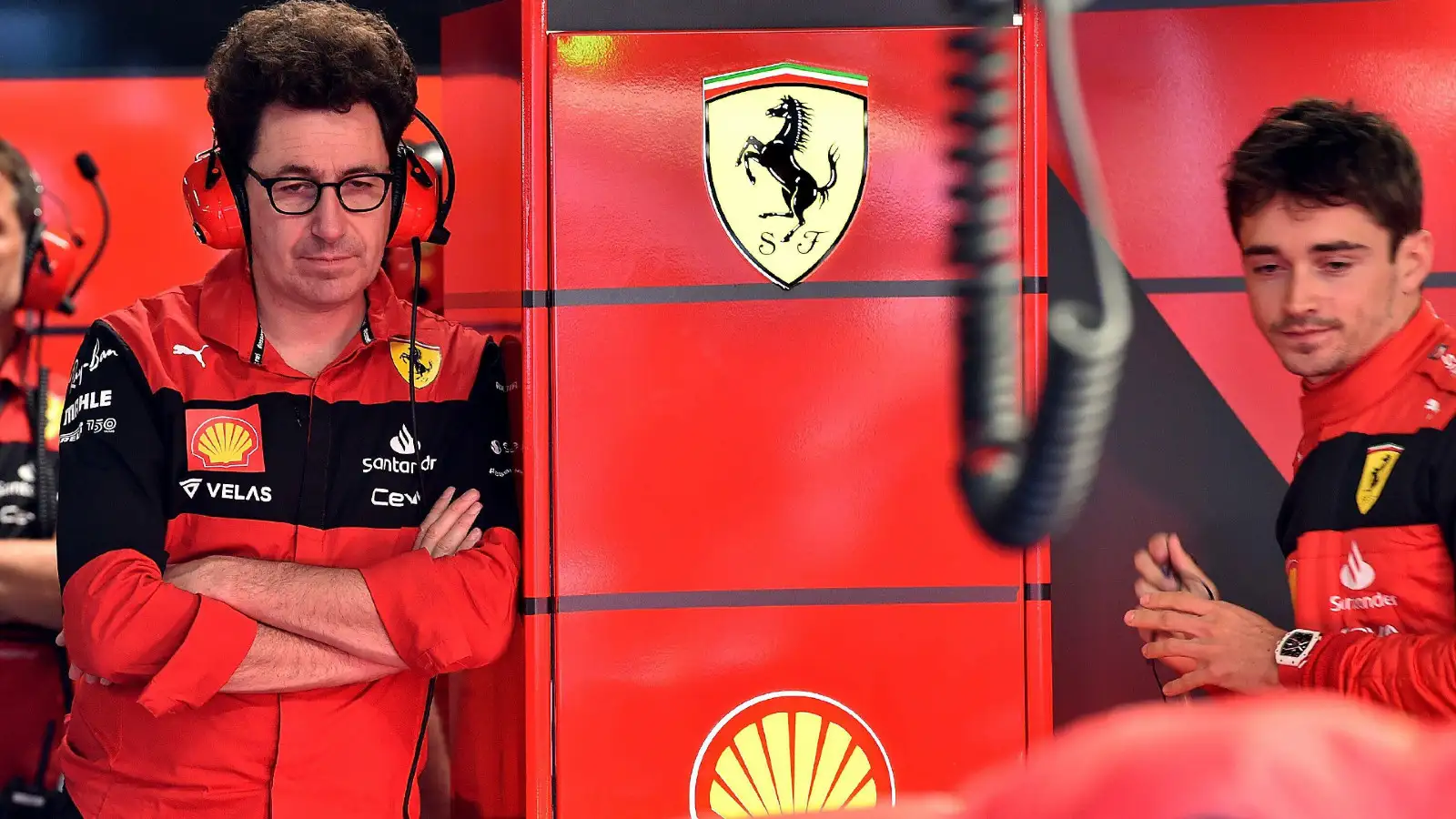 IndyCar racer Marcus Ericsson, Charles Leclerc's former team-mate, believes there's a fundamental lack of trust between the two sides.
Ericsson, who won the Indy 500 earlier this year, was team-mates with Charles Leclerc during the Monegasque's debut season in Formula 1 in 2018 as the pair raced for Sauber.
With Leclerc's championship hopes in 2022 all but fully extinguished as his early season lead has turned into an 80-point deficit with nine races remaining, Ericsson put himself in the shoes of his former colleague and said he reckons Leclerc's frustrations are adding to the mistakes being made by Ferrari.
"I think he's very frustrated. I think that he's been fast this year, but it's just been a lot of issues," he said on Sky F1's Any Driven Monday.
Ericsson pointed to the example of Leclerc spinning off into retirement all by himself, while leading the French Grand Prix in July, as an example of those frustrations.
"What happened in Paul Ricard, one of the reasons why it happened, I think it's because Charles is a bit frustrated – he wants to win races," he said.
"He wants to get back in the championship hunt and it just is not being the case.
"Then he's pushing, maybe a bit too hard. So it's not ideal. It's gonna be tough for Charles because I think he'll feel he has had the opportunity to really fight for a championship this year. And he hasn't been able because of quite a few things out of his control."
Ferrari can't capitalise on their good car
Ferrari's F1-75 continues to impress in terms of speed at this late point in the season, as Leclerc and Sainz continue to rack up strong qualifying positions.
The races themselves suggest the car remains one of the fastest, if not the outright quickest, on the grid, but errors, reliability issues, and bad strategy calls have resulted in Red Bull assuming a commanding lead in both championships.
Ericsson admitted he's been surprised by how things have gone so wrong for Ferrari, after such an assured start to the year.
"They've been so fast all year. And still, they are managing to be 80 points off the lead of the championship and they seem to constantly mess it up, right?" he questioned.
"If it's not strategy, it's the car breaking down, or Charles crashing. There's always something, it feels like, and it's just so crazy when they have such a good car, and they can't seem to capitalise on it.
"They had a really, really strong position in the race (in Hungary). They had Red Bull not optimising their qualifying, starting from bad starting positions.
"Ferrari had a golden opportunity to claw some points back in the championship, and still, they managed to finish behind and Max [Verstappen] wins the race. I'm surprised really to see that happening race after race."
With the season going down the pan for Ferrari, Ericsson said he doesn't have much hope of the Scuderia being able to right some wrongs in the final races of the year, due to a fundamental link being broken – between the drivers on track and the team on the pit wall.
"I think the problem, from a driver perspective, and I think we've seen it quite a few times this year is that both Carlos and Charles are doubting the decisions that the pit wall is doing during a race," he commented.
"Obviously, that trust that you need to have as a driver with your team, it seems to be lacking a bit between Ferrari and their drivers and, over a season, that's not good.
"So it's definitely a big question mark at the moment. Now they've lost so many points, I don't know if [there's] any chance at all that they could get that back now in the second half of the season."