Andretti on Herta joining F1: 'Some action going on'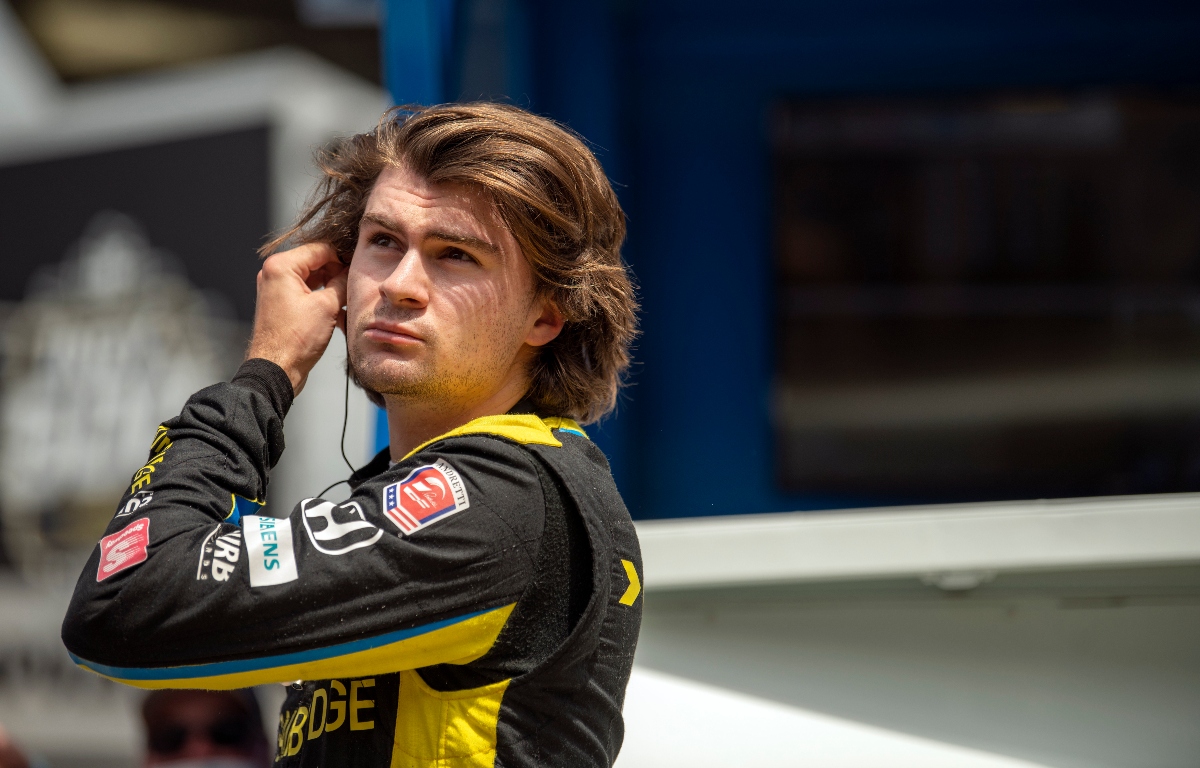 Discussing the possibility of Colton Herta joining the Formula 1 grid, Mario Andretti says "there's some action going on."
The American has been heavily linked with a seat recently amidst talk that Andretti Autosport are set to buy out Sauber and thus take over Alfa Romeo.
Given he drives for the outfit's IndyCar team and the fact that many in F1 want an American driver on the grid, Herta would be the favourite to partner Valtteri Bottas if such a takeover were to happen.
Andretti himself is keen to see an American in F1 and has suggested that talks are currently taking place for Herta – who he is certain wants to enter the series – to be that man.
"It's a matter of when this could happen, but the fact that you're going to have two grands prix here, beginning next year, that's a good thing," he told the F1 Nation podcast.
"It would be awesome to see an American driver somewhere in there with a representative team. I see a lot of desire there, because in America, you can be quite satisfied to have a good career right here, with IndyCar or NASCAR or whatever.
"But I see clearly with Colton, Formula 1 is in his mind, very strongly and I think timing is good for him. Again, we'll see what happens but there's some action going on on that front."
YES YES YES! Win at home in Long Beach! Thank you to my team for everything, and an amazing cap on this year! #Gainbridge // #PoweredByHonda // #AllAndretti pic.twitter.com/bgIUnaIkwk

— Colton Herta (@ColtonHerta) September 27, 2021
Herta hasn't only been linked with a move because of where he's from and who he drives for though, with him hugely impressing many in IndyCar.
Indeed, Andretti has little doubt that he's good enough for f1, especially as he raced in Europe when he was younger before crossing back across the pond.
"Number one, he's basically trained there," he said.
"If you speak to Lando Norris – they raced together in Formula 3 – he pretty much did his early racing in Europe, and then came to the States and immediately was a force to be reckoned with in the supporting series to IndyCar.
"And then when he moved on to IndyCar, immediately he was a winner. And I mean in a good way, not lucky, [with] speed and good calculations.
"The last race that he won he started 14th, at Long Beach. I wouldn't have given him a 30 percent chance of winning, and there again he came right through the best of them.
"He has a quality in my opinion that comes along every couple of decades. I would love to see someone like that get a crack at Formula 1."