Mario Andretti: Ferrari have handed Max Verstappen the title on a plate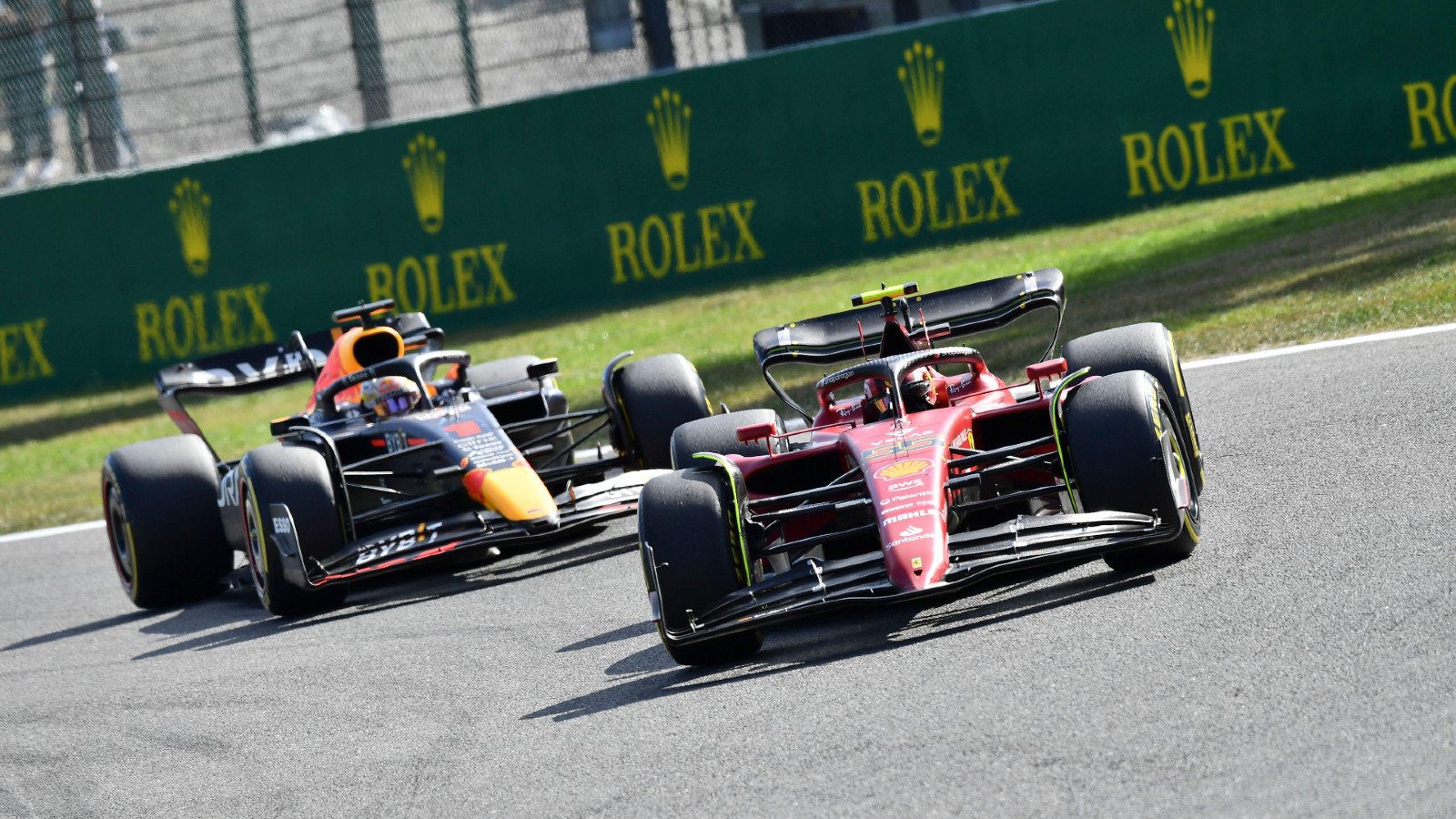 1978 F1 World Champion Mario Andretti has said strategic errors from Ferrari have resulted in an easy run to a second title for Max Verstappen.
Ferrari's numerous strategic errors this season have resulted in Max Verstappen enjoying a huge lead in the Drivers' Championship as the season enters its final act.
With six races remaining in 2022, Verstappen has a 116-point lead over Ferrari's Charles Leclerc. As revealed in PlanetF1's title permutations analysis, Verstappen can win the title this weekend in Singapore – if results go his way.
While Verstappen has been the star performer of the season, his trek to a second title has been made all the easier by constant errors made by Ferrari's strategic team, according to Mario Andretti.
Speaking to PlanetF1, Andretti said he's been pleased to see Ferrari back in the hunt at the front of Formula 1, but their mistakes during the 2022 season had made life quite easy for the reigning World Champion.
"[Max] has proven again, how worthy he is of the World Championship," he said.
"A lot of it is thanks to Ferrari in so many ways – Ferrari have been so competitive, and they handed to him on a plate.
"He still would be in control, in my opinion, but it was really handed to him. It's always great to see Ferrari come back and be able to fight but they've made so many strategic mistakes on tyres and so forth – it's unbelievable."
Ferrari have 'thrown away a lot of opportunities'
While Ferrari's F1-75 has gone off the boil somewhat in recent races, the Scuderia's machine proved a capable match, if not even quicker than, for Red Bull's potent RB18.
Both Charles Leclerc and Carlos Sainz have won Grands Prix this season, and Andretti said the initial ingredients for outright victory are present – now it's all about how the races are executed.
"Ferrari certainly have the drivers and the car," he said.
"Both Charles and Carlos are capable of winning and the car has been consistently competitive- they've shown they have the pace in qualifying, the race pace, but Max and Red Bull have just been going on their merry way.
"Red Bull have done a phenomenal job, no question, and right now it looks like Max will be World Champion with several races left in the season.
"There were clear mistakes made on Ferrari's strategies. They've had a couple of mechanical situations, which is unfortunate – that can happen to anyone.
"Just that, sometimes, their choice of tyres has been really, really weird. With a car that's so competitive, they don't have to have a strategy that's different from everyone else.
"Just try to go with the same with what the others are going and you're going to be in good shape because they can hold their own. It seem like they just threw away a lot of opportunities, in my opinion. Even Charles expressed himself several times how disappointed he was.
"I don't know how the situation works within the team, whether the drivers can have some more voice in their choices. I don't know how that works. But whoever is dictating the strategy is not doing a very good job."
Discuss and share all things Ferrari with PlanetF1's official Facebook group chat. Join here!