Andretti pinpoints when Ferrari will impose orders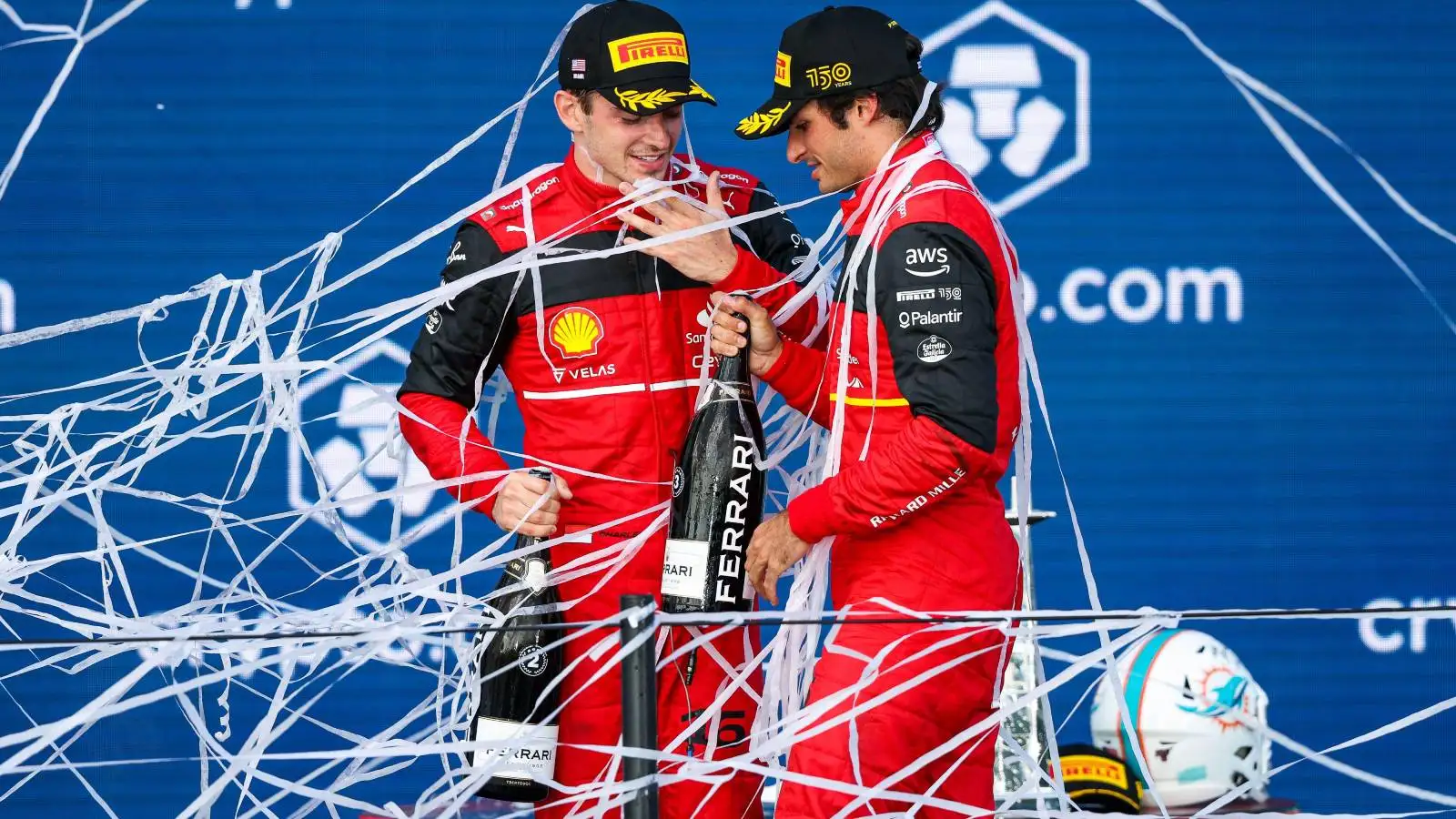 Mario Andretti, the 1978 F1 World Champion, believes Ferrari will start backing one driver when the 2022 season passes halfway.
Ferrari have returned to the front of the grid as they had hoped to do this season and after five races, Charles Leclerc leads the Drivers' Championship with an advantage of 19 points over Red Bull's Max Verstappen.
Ferrari meanwhile hold a six-point advantage over Red Bull at the top of the Constructors' Championship.
Based on what happened in 2021, it seemed there would be little to choose between Leclerc and his Ferrari team-mate Carlos Sainz, the latter having scored 5.5 points more than Leclerc in that campaign which was Sainz's first with Ferrari.
But now driving the F1-75, a Ferrari challenger which is operating at the front of the pack, Sainz has yet to reach a level that can see him push for victories.
With Leclerc now 51 points ahead of Sainz after only five races, the calls are growing louder for Sainz to settle into a supporting role to Leclerc.
Sainz recently signed a new contract at Ferrari, keeping him at the team until 2024, with team boss Mattia Binotto repeating his view upon that announcement that with Leclerc and Sainz he feels Ferrari have Formula 1's best driver line-up.
When Andretti was asked by Sky Italia if he agreed with that claim, he replied: "Absolutely."
But with Leclerc further strengthening his intra-team dominance with victory in Miami, while Sainz finished P3, it increasingly feels as though Binotto's reluctance to impose team orders cannot go on for much longer.
Andretti though believes the team will take a more long-term view, claiming Ferrari will assess where Leclerc and Sainz are come the halfway point of the season, forming an approach for the second half from that.
"We know Binotto leaves them free to fight. We will see halfway through the season who's ahead of the other, then the team-mate has to support the other one," said Andretti.
That said, Andretti explained Leclerc and Sainz are both "very good drivers", arguing that having two racers who can both win races is also important for Ferrari.
"But both are very good," Andretti continued.
"Carlos had some problems so far, but he knows he has the car. And having two drivers able to win is a good thing for the team."
Additional reporting by Luca Brambilla
Sainz back on track with Miami podium
Carlos Sainz picked up a much-needed podium in Miami.