Mario Andretti highlights key difference between Lewis Hamilton and George Russell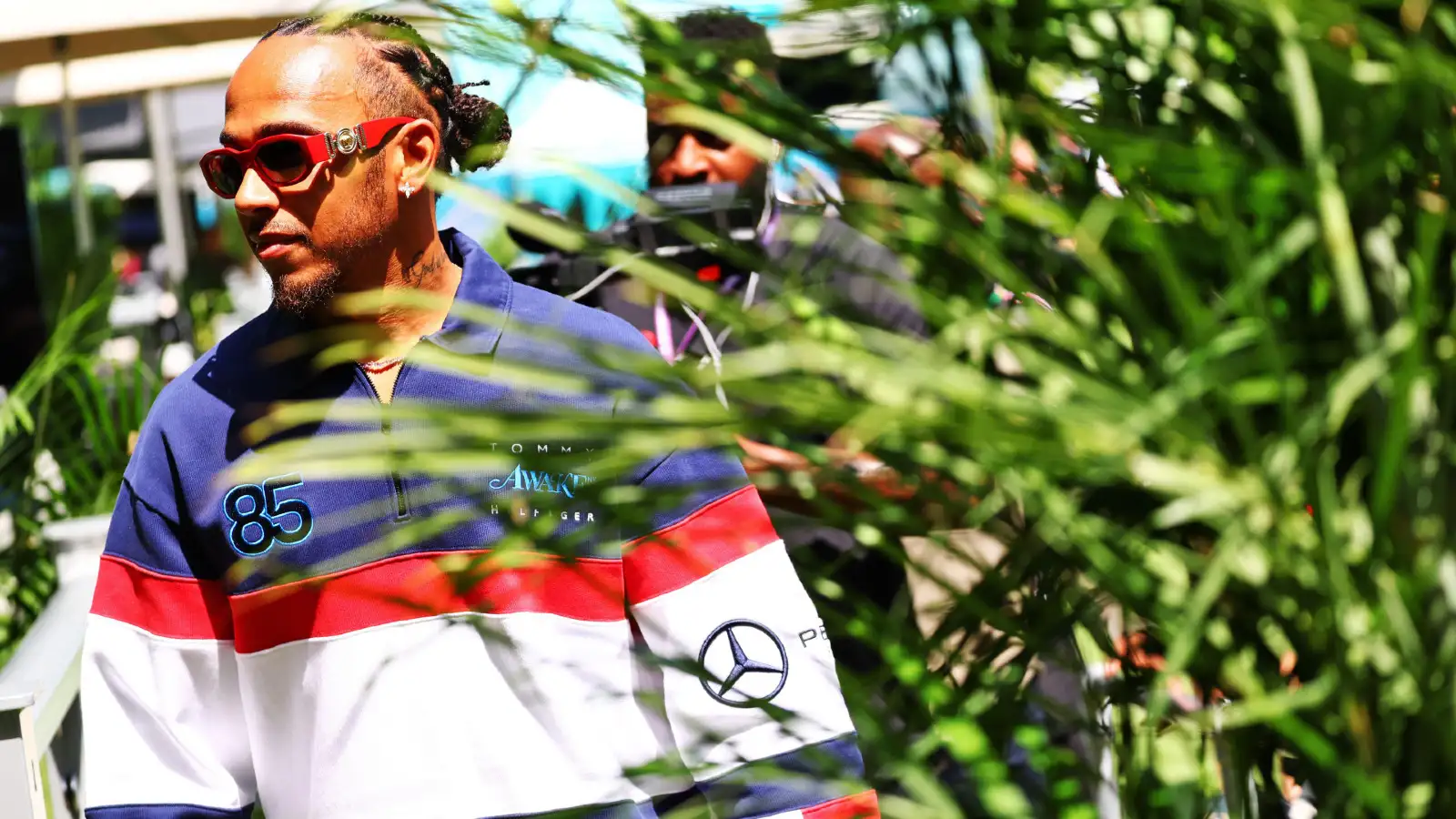 Mario Andretti believes Lewis Hamilton still has the drive and hunger within him to claim another title, if he lands a car competitive enough to do so.
Rumours about Lewis Hamilton's future in Formula 1 have swirled in recent months, with the British driver closing in on the end of his current contract with Mercedes.
Uncertainty about his desire to remain in the sport has abounded ever since Hamilton's last-second defeat to Max Verstappen in the 2021 title decider in Abu Dhabi, with the seven-time World Champion not making it clear he would remain on the grid until the launch season for '22 got underway.
The new regulations introduced last year have seen Mercedes slip away from the pedestal of Formula 1, with the once-dominant team taking a sole victory since – that win coming courtesy of George Russell at last year's Sao Paulo Grand Prix.
Having been paired up with the young British driver since the start of 2022, Hamilton hasn't enjoyed the same advantage over his teammate as he did with Valtteri Bottas and, indeed, last weekend's Miami Grand Prix saw Russell outqualify and outrace Hamilton en route to fourth place – Hamilton even having to move aside for Russell as their strategies played out.
Mario Andretti pinpoints the difference between Lewis Hamilton and George Russell
Speaking to PlanetF1.com in an exclusive interview, 1978 F1 World Champion Mario Andretti said that he doesn't believe Hamilton's powers are dimming, but that he is merely struggling to adjust to life with a less competitive car after spending most of his career in front-running machinery.
"I don't think Hamilton is past his peak," he said.
"But the difference between he and George Russell is that Russell has never driven a car that is as competitive as the Mercedes.
"And Lewis Hamilton has never driven a car that's as uncompetitive as Mercedes is at the moment. Lewis has always had the blessing of being with an extremely competitive car. Look at the McLaren times, when McLaren was at its peak – there he was. Now he has to fight a little bit harder to achieve what was easier to achieve.
PlanetF1.com recommends
'Lewis Hamilton is past his peak with new F1 generation taking over'
'George Russell has the edge over Lewis Hamilton like Senna did against Prost'
"So he's having a tough time just really getting that last bit out of it, whereas George has never really experienced a car just as strong that's still able to run up front. So there's the difference – you can draw your own conclusions, but I wouldn't write off Lewis by any means at this stage."
As for whether Hamilton will put pen to paper on a new contract with Mercedes next year, or whether negotiations might prove trickier than previous due to Russell's performances, Andretti said he believes it's all in Hamilton's hands to decide.
"It's hard to be able to determine from where we stand the relationship that he has in Mercedes, those things are very delicate," he said.
"But look what he has brought to the team. There is no way that they will not give him every opportunity. I think the contract is probably up to him, not up to Mercedes at this point. That's what I think from where I stand here."
Mario Andretti: Retirement thoughts are a very personal thing
While Hamilton has indicated he still wants to continue racing in Formula 1 for a few more years, the British driver turns 39 years old in January next year. While rivals such as Fernando Alonso, Kimi Raikkonen, and Michael Schumacher all kept racing in F1 into their forties, such career longevity is an outlier in modern F1.
While Hamilton appears to still have the power to be able to make the decision over when his career comes to an end, Andretti is hopeful that he doesn't make the mistake of overstaying his welcome to the point where that decision is taken away from him.
"This is a really difficult situation," he said.
"I know that I can only speak for myself – I love the sport so much that, if it was just for the love of it, I feel that I'd still be driving actively!
"Here's my fear. I had seen some of my peers overstay, and maybe have not the best memories of their last times in the sport. I was really trying to, in my own mind, ask 'When is it time? I don't want to!' but, you know, I wanted to have a positive memory of my last moments, my last seasons in the sport, and to know that I was still competitive and I still had a chance.
"It's a personal thing, just how you look at it. From Lewis' standpoint, I'm sure that he would love to have another championship under his belt and then say goodbye.
"Whether that's in the cards or not, I don't know. You can say, 'Yeah, you should do this, you should do that'. But it's up to the individual, to see how you're looking at things and how you feel and all that."