Andretti tells Max: You can say it all you want but…
After a season in which he denied several times that he was feeling any pressure, Mario Andretti says Max Verstappen can now truly say that.
Last season Verstappen looked to be on course for a comfortable victory in the Drivers' Championship, the Red Bull driver 33 points up on Lewis Hamilton after the sprint race at Silverstone.
But a crash in the British Grand Prix and another at the following race in Hungary meant Hamilton was able to regain the lead, the two both bagging four wins apiece in the second half of the season to go into the season finale in Abu Dhabi tied on points.
It was a case of winner takes all and yet Verstappen still maintained that he wasn't feeling any pressure, even going as far as to say he'd be okay if he finished runner-up in the standings.
He didn't, the Dutchman took the race win at the Yas Marina circuit and in doing so wrapped up his first ever World title.
1978 champ Andretti says now he can truly say there is no pressure.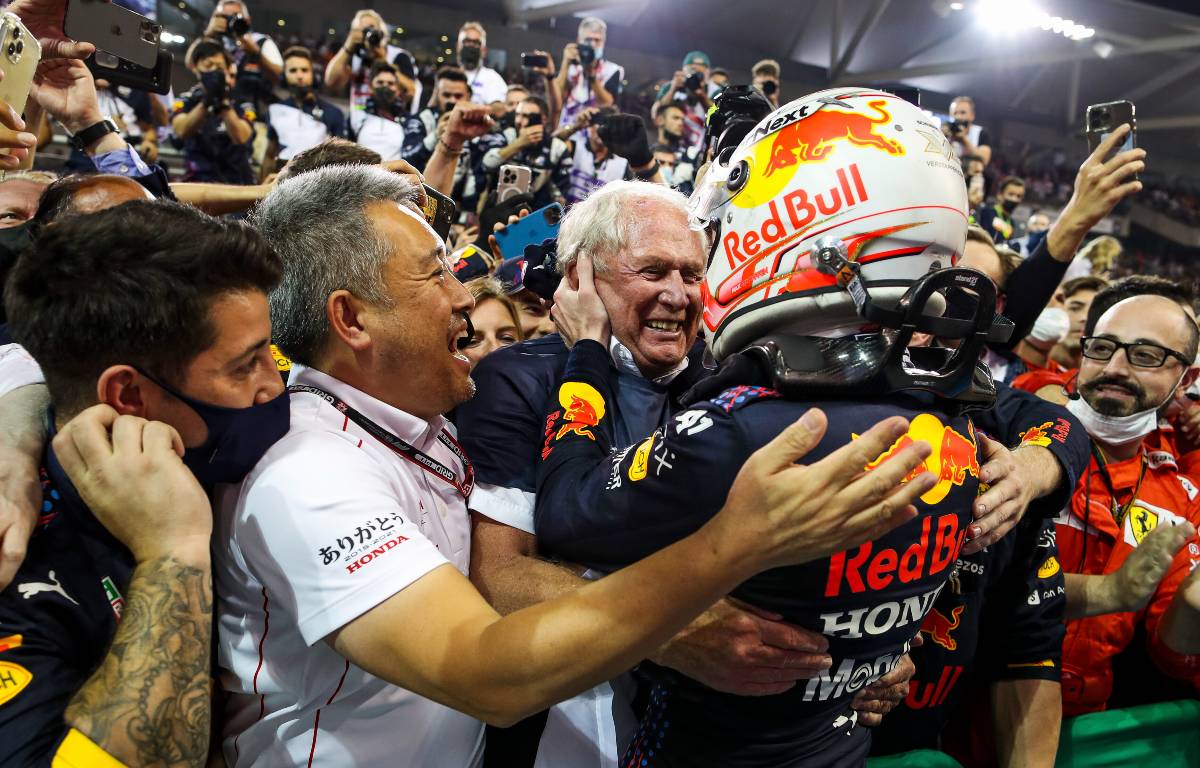 Andretti told RacingNews365.com: "You can say all you want, but once you accomplish your ultimate goal, a lot of pressure's off your shoulders.
"There's no better situation than being more relaxed. Sometimes, when you're in that frame of mind, you just do things even better.
"He's in a very good place. He fought so hard [for the title] and now he probably relishes to try to repeat it. That's what drives you, that's what keeps you motivated. But at least he has that one under his belt, which is huge.
"I can only express what my thoughts were on a situation like that, when you accomplish something that's your ultimate goal. When you finally do it, oh my goodness, from there on things are all better!"
With his first World title in the bag, Andretti says Verstappen can look forward to an even bigger support base in 2022.
"When you achieve something like that, usually the fans have a different appreciation," said the American.
"You could see how strong Verstappen's fan base was [last season], by showing these orange plumes [of smoke] and all that. You had grandstands full of them!
"You have justified their confidence in you, and you know that they have a special appreciation now that you've done it, so it's all good. All of those things are positive, and that's what you work for, that's what you sweat for.
"It never comes easy. That's why, when you finally do it, the right people actually appreciate it and they show it to you. Things will never be the same, they'll be better.
"There's also respect. There's a certain degree of respect that you gain, even from your own competitors, whether they show it or not."
Verstappen can relax now
Mario Andretti states that Max can fully relax now after winning his first World Championship.