Mario Andretti jokes after McLaren F1 run: 'I'm getting points for my Super Licence!'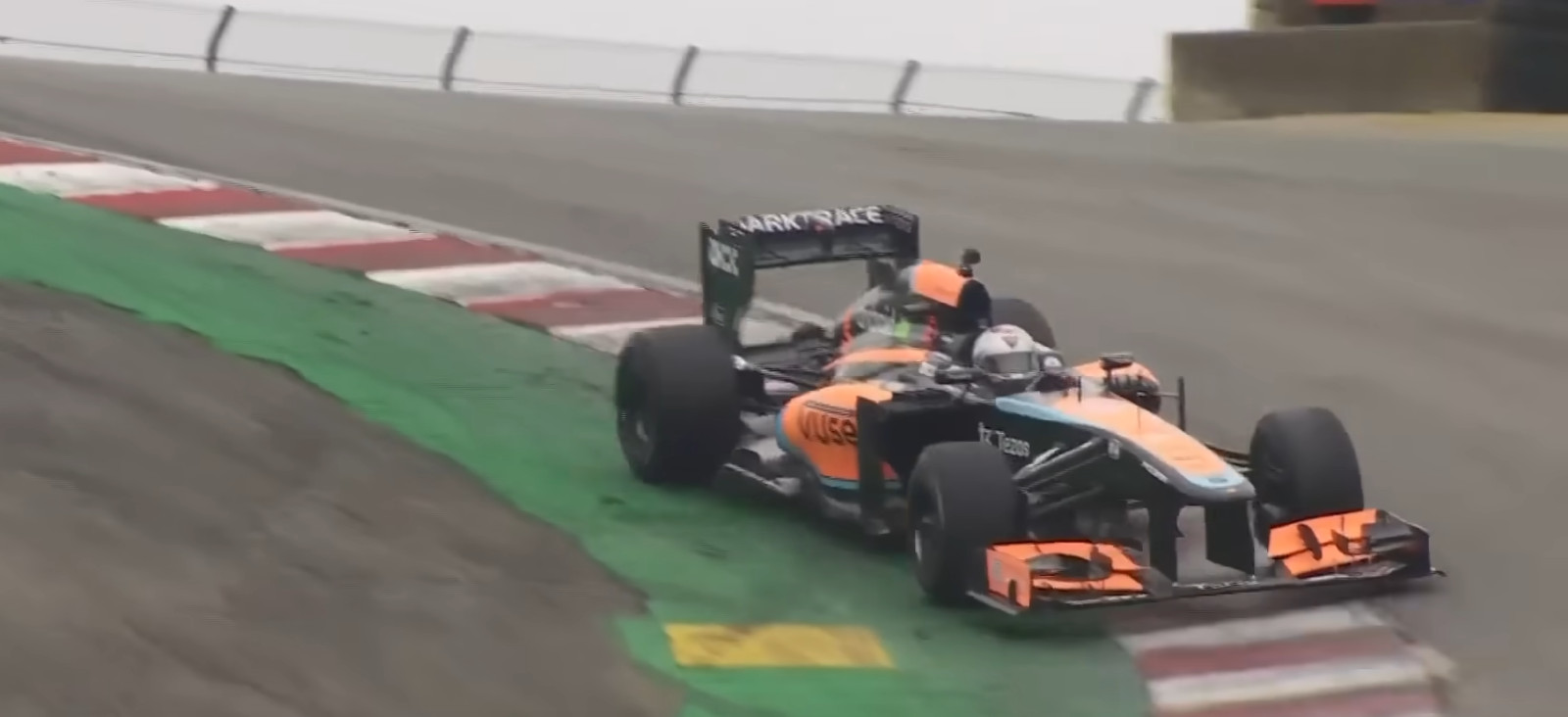 Mario Andretti has joked about his bucket list now being complete, having driven a modern McLaren at Laguna Seca over the weekend.
The 1978 F1 World Champion was given the opportunity to take the wheel of a 2013 McLaren MP4/28 at the Velocity Invitational at Laguna Seca, thanks to McLaren CEO Zak Brown.
Both Andretti and two-time F1 World Champion Mika Hakkinen were at the weekend event at Laguna Seca, while Brown himself took part in some racing. But it was the two F1 legends heading out on track in classic McLarens that were the highlight of the weekend, with Hakkinen driving the 1985 McLaren MP4/2B before Andretti got his chance.
The 82-year-old took his time to get to grips with the car on track, as evidenced in the video below, but ramped up his speed as he became more comfortable with the machine – a considerably different beast to what he raced during his own F1 career.
"I can say it's sweet. But, obviously, I left a lot on the table, because there's a bit to learn about when you are on the can with this engine," he said in an interview with RACER after his run.
"It's all about getting the proper gearing and some of the problems for me was the way the helmet was vis-a-vis the steering wheel, I couldn't see the number of my downshift.
"Some corners, I had it right, others I didn't. If you don't get it right, the power falls off tremendously. So I just need to put the full lap together, and I'd feel a lot better."
Andretti went on to explain the car proved immensely 'satisfying' and thanked McLaren and Brown for the opportunity: "I keep saying my bucket list is pretty much satisfied. Anything that we do after this, that'd be icing on the cake!"
Unsurprisingly, despite the run being simply a fun few laps to get a feel for a contemporary machine, Andretti's racing instincts took over as he pointed out the areas in which he'd struggled.
"Obviously, you got some butterflies, which is normal, or should be," he said. "But I was just trying to figure in my mind what to expect, and I was pretty correct. Zak was giving me some bits of information about it, but the biggest trick here is to really be in the right gears at the exit of every corner. Because, otherwise, the power falls off tremendously. And that's really what I was lacking.
"I was good in two or three corners, then I was flat on a couple of others because I couldn't see my downshift. You can only count so quickly at that speed. So we're trying to fix that situation, but I knew that I was going to have some quirks as far as the fit, because there's only so much I can do here. Some of it is fixed, they can only do so much with a pedal, so they had to move me forward. The steering wheel is very, very close to me, which is not normal."
Andretti signed off with a quick quip, unable to resist poking fun at the licence situation in F1 that prevented IndyCar star Colton Herta from switching series.
"I'm trying to get some points for my Super Licence!" he joked.
McLaren has great company at this year's Velocity Invitational. @F1MikaHakkinen driving the MP4/2, @TannerFoust the F1GT12R, @PatricioOWard the MP4/5, and @MarioAndretti the MP4/28. pic.twitter.com/L7bvySWpmy

— Zak Brown (@ZBrownCEO) October 16, 2022
Read More: Mario Andretti exclusive: On the continued push for F1 2024 and 'disrespect' from the paddock