Mark Blundell: George Russell may need to show 'cut-throat' streak to win F1 title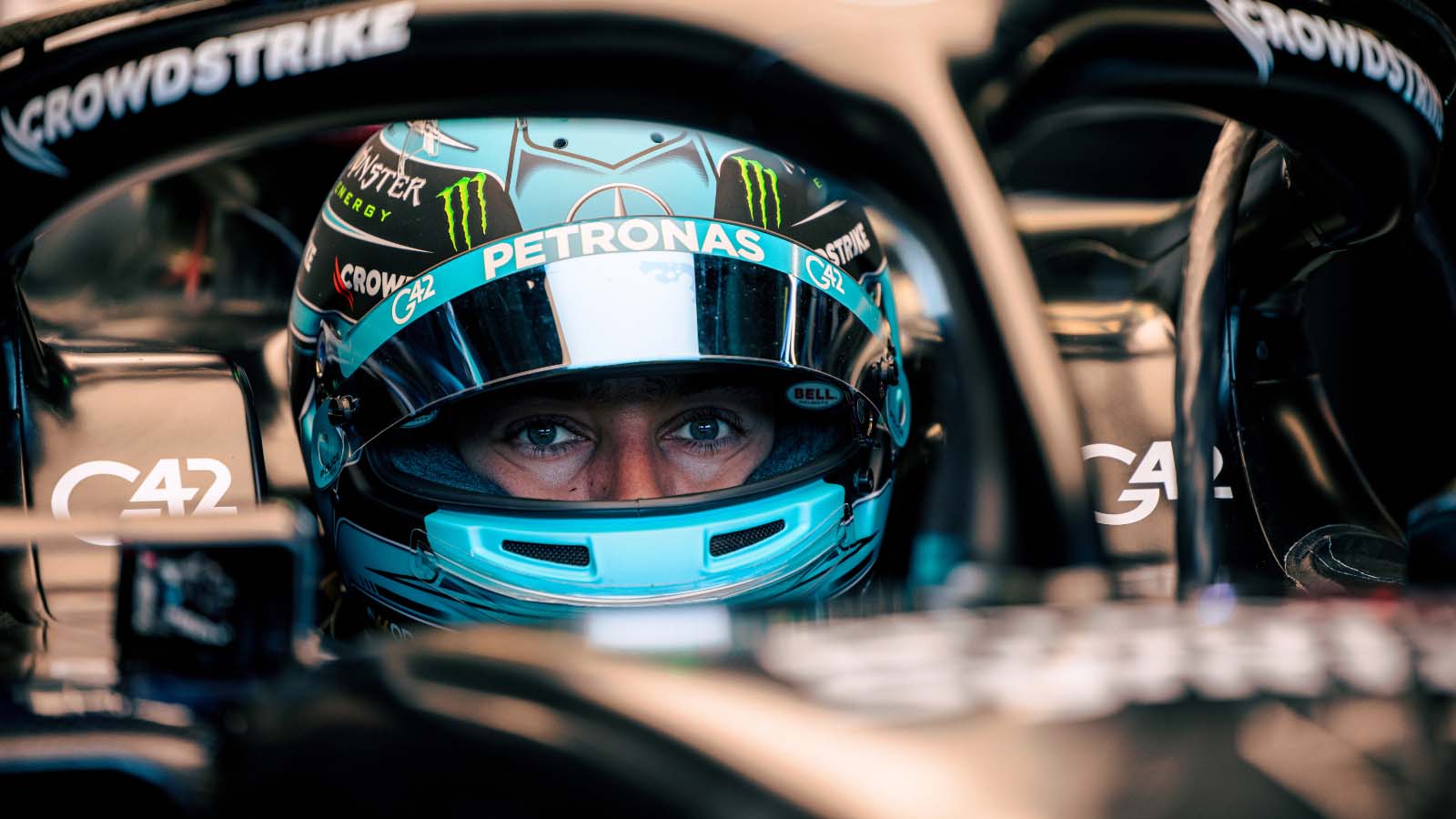 Mark Blundell believes the next challenge for George Russell is stepping up to lead Mercedes in future, and he may have to show a "cut-throat" side to do it.
Russell beat seven-time World Champion team-mate Lewis Hamilton on points last year as the Silver Arrows dropped to third in the Constructors' standings, after winning the title for the previous eight seasons in a row.
But the young Briton impressed in his first season with the team, the former Mercedes junior ticking off his first career pole and victory, alongside eight podium finishes as he took fourth place in the Drivers' Championship – ahead of Carlos Sainz in what was a comparably faster Ferrari all season.
Speaking exclusively to PlanetF1.com's Thomas Maher, Blundell believes the team dynamic at Mercedes seems like one of master-and-apprentice, but filled with respect as the two now know each other's capabilities from working directly alongside one another.
"I'm not sure whether there's a fracture that will occur there," he said of the relationship between Russell and Hamilton moving forward. "I mean, you've got two different drivers at two different levels in two different stages of their career and two different age groups, again.
"Lewis is now the older statesman and I think what's happened is maybe there's probably a bit more mutual respect, because I think Lewis has probably seen that there's performance there. And he understands that, and I'm sure that George Russell has seen that there is a huge amount of experience linked with performance that has delivered all these World Championships, and he can see why, because you can see internally how that's done.
"The job is for George Russell to step up and fight for a championship, and to do that, you've got to start to lead a team, and that's a different sort of category.
"So whether or not he's going to be strong enough to do the leadership side, and then deliver on track, you know, opportunity sits in front of him again, for 2023, so let's see."
Mercedes have opted not to use team orders with Hamilton and Russell so far in their time together, allowing them to race freely for victory in Sao Paulo as Russell held off his illustrious team-mate to take his maiden race victory.
But should push come to shove and the team ask him to move aside for Hamilton while Russell is in a title fight himself, Blundell does not yet know if that "cut-throat" nature is within the 25-year-old to go against Mercedes' wishes.
PlanetF1.com recommends
Lewis Hamilton reveals main reason behind black livery but 'everyone in the team preferred it anyway'
Zak Brown visits Red Bull factory with shock McLaren partnership rumoured
Mark Blundell believes Lewis Hamilton 2023 title win in the hands of 'adrift' Mercedes
"I don't see that at the moment in George Russell, but I don't know him that well," the former F11 driver explained. "But you know, from the outside looking in, he seems an incredibly nice guy and doesn't seem to have that little edge to him.
"But, you know, we're talking about putting him in the situation where we see whether that decision is going to get taken and to date, he's not quite been in that situation to make that decision.
"That's going to be the interesting point. You know, if he's 15, 16 races into a championship and he's leading it, is he going to start to get cut-throat and carve out a niche for himself inside the team and Lewis is going to be sitting there, you know, wondering what's going on? We're going to have to wait and see whether that develops.
"But yeah, I don't think the decision has had to be made by him yet on that side. So that's something that we're going to all watch and see how it pans out."