Mark Webber criticises 'ballooned' figures over Alpine's support of Oscar Piastri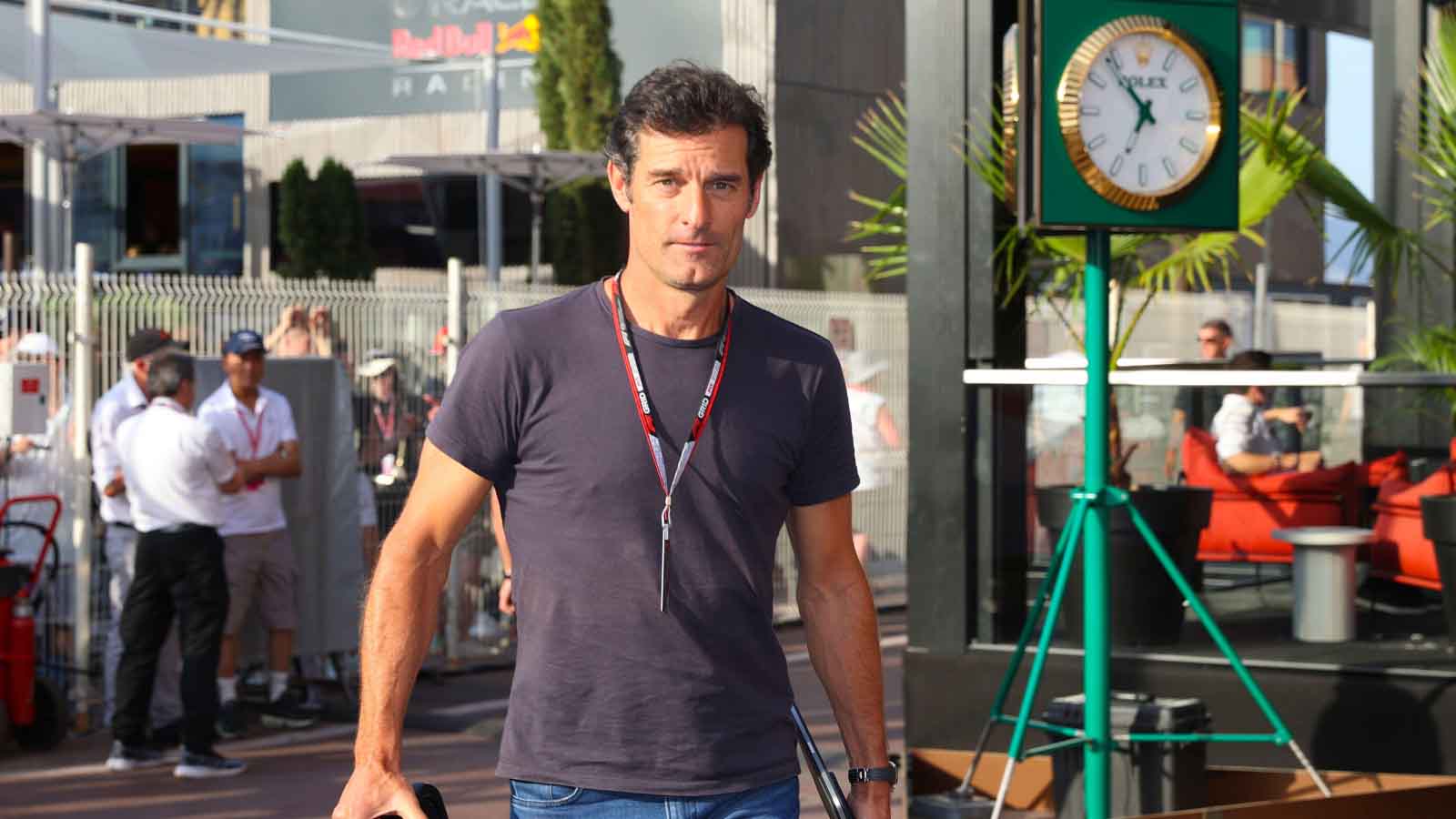 Mark Webber has hit back at Alpine's claim that they have spent "millions" on developing Oscar Piastri and priming him for a Formula 1 seat, with the former Red Bull driver saying the figures have been exaggerated.
Alpine voiced discontent at their current reserve driver having made a move to McLaren for next season, with Formula 1's Contract Recognition Board ruling in McLaren's favour in the dispute over the young Australian's signature.
Piastri had been a part of the Alpine Academy, the team's young driver programme, and has taken part in multiple in-season tests for the team alongside simulator work in getting him ready for Formula 1 – be it with Alpine themselves or a loan move elsewhere.
But with the team losing out on their junior prospect, nine-time grand prix winner Webber, who is Piastri's manager, called for perspective over the figures surrounding his rise through the junior categories – expanding on how his career has been funded.
"The numbers have been really ballooned out of proportion," Webber said on Channel 4 of the amount Alpine have spent on Piastri.
"The summer break has given people a chance to throw millions and millions and millions. It's certainly not that.
"The junior categories, Oscar got some good prize money for winning those championships as well, outside of Alpine's investment.
"So over 80% of the budget was supplied by outside sponsors and Oscar's family for his junior career and the Academy, so it's also important to get some context there."
Team principal Otmar Szafnauer acknowledged talks will now need to take place regarding the remainder of Piastri's time with Alpine, as he is still contracted until the end of this season in his reserve driver role.
Webber said the team had been aware of his client's talks elsewhere for quite some time and while he said the 21-year-old would still be an "absolute professional" if he were to stay with Alpine to the end of the year, the finer details will have to be ironed out from his and the team's point of view about a potential early departure.
It's official! 😁#F1 #OP81 @mclaren pic.twitter.com/CFY3Z1ddrQ

— Oscar Piastri (@OscarPiastri) September 2, 2022
"Next week there will be a discussion to be had, now that's all out there," said Webber.
"Obviously, the current has been underneath for a while that something was happening. But they knew that, absolutely crystal clear they knew that.
"So now we are at a point where we will have a chat.
"He has been working hard for this team, doing long hours. He has tried to contribute as much to Alpine as much as he can in terms of performance and doing as much as he can to help in the sim."