Mark Webber disputes Alpine's claim that Oscar Piastri showed a lack of loyalty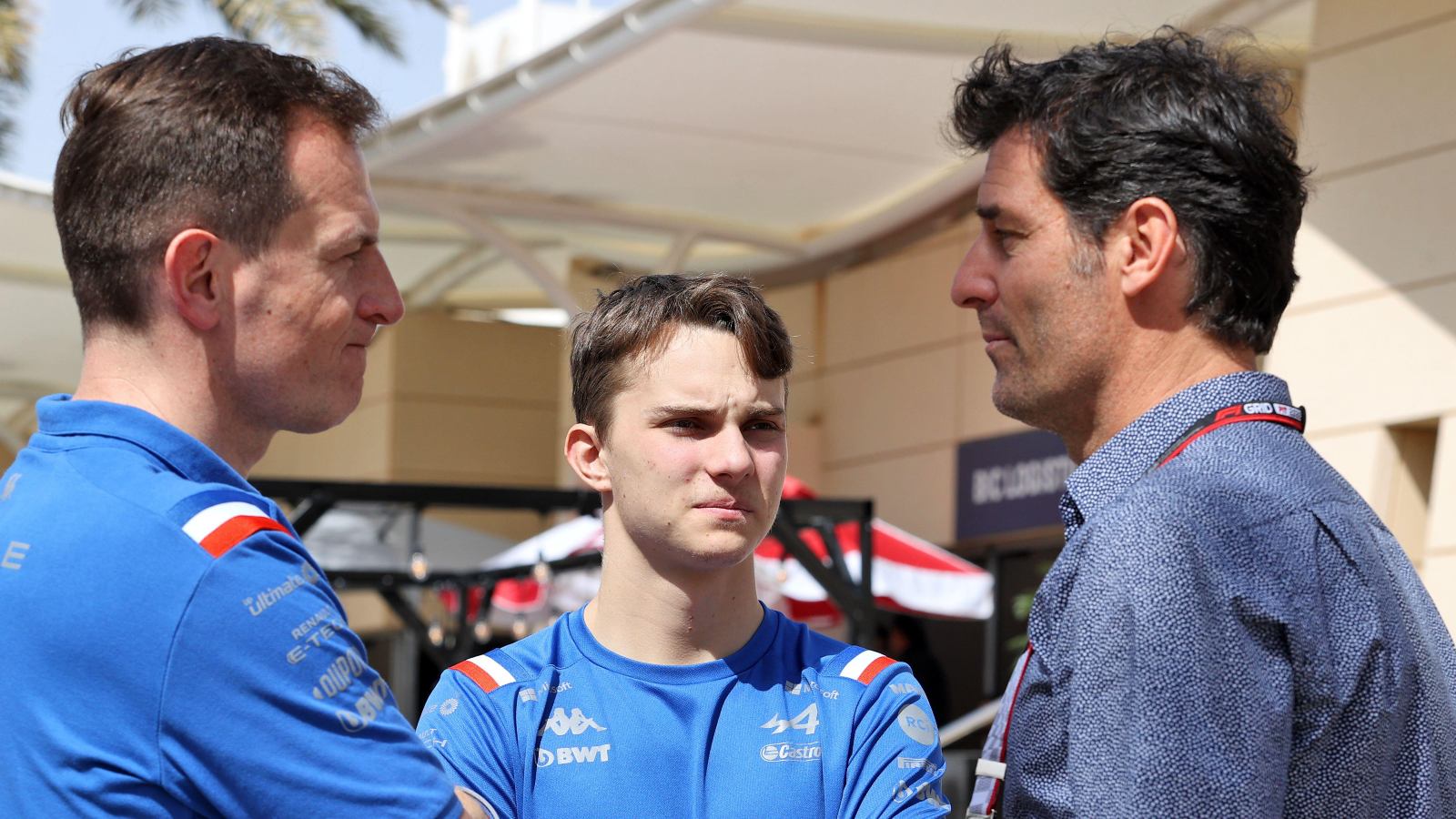 Mark Webber has dismissed Alpine's claims that Oscar Piastri was not loyal to his former team and said he was as loyal as he could be in that situation.
Piastri was the talk of the summer in 2022 when a series of dominoes started by Sebastian Vettel's retirement saw the Australian take one of the seats at McLaren just weeks after he had been announced as an Alpine driver.
After the matter was resolved in front of the Contract Resolution Board, the Alpine higher ups have not avoided an opportunity to criticise Piastri with team principal Otmar Szafnauer accusing the Australian of having a "lack of integrity" while CEO Laurent Rossi said the affair would follow Piastri throughout his career.
One man who does not agree with that assessment though is former Red Bull man Mark Webber.
The nine-time race winner formed his own management agency after his driving career ended and since early 2020, Webber has represented his fellow Australian Piastri.
Speaking in regards to the affair, Webber said Piastri had shown "as much loyalty as he could do under the circumstances" and accused some of the Alpine team of not doing the same for the young driver.
"He was pretty relaxed," Webber told Speedcafe. "Ironically he was showing as much loyalty as he could do under the circumstances because he was waiting for further answers.
"He was the one who was the most loyal. All the other shareholders or people were certainly a lot less patient.
"It still was pretty challenging what the future was looking like [for Piastri at Alpine], but then McLaren said they wanted to make a change.
"Oscar was available and that's something which we had to move pretty quickly on."
Replacing a veteran such as Daniel Ricciardo with an untested rookie represents a gamble regardless of how underperforming the previous seat holder had been but Webber said McLaren were prepared to take a "huge risk", such was their belief in Piastri.
"They were prepared to take a huge risk with Oscar which was tremendous. Which they have done with Lando [Norris], which they have done to a degree with Carlos [Sainz] and obviously Lewis [Hamilton], under Ron Dennis.
"So McLaren have form of not farming their drivers out and that was a great opportunity for us to get going with Oscar."
With Fernando Alonso continuing to produce results, it looked as if Alpine were going to loan Piastri out with the goal of getting him race time and while Webber refused to be drawn on that, he said the main reason for making the move was that McLaren showed they wanted him.
"It was just that they wanted him," the 46-year-old said. "That's the first thing that makes a big difference. It's important to be wanted and be pretty clear about what the plan is."
Read more: The man that brought Oscar Piastri to Europe – 'From his first test, you could tell he was just fast'