Mark Webber suspects Sebastian Vettel may have retired a little too early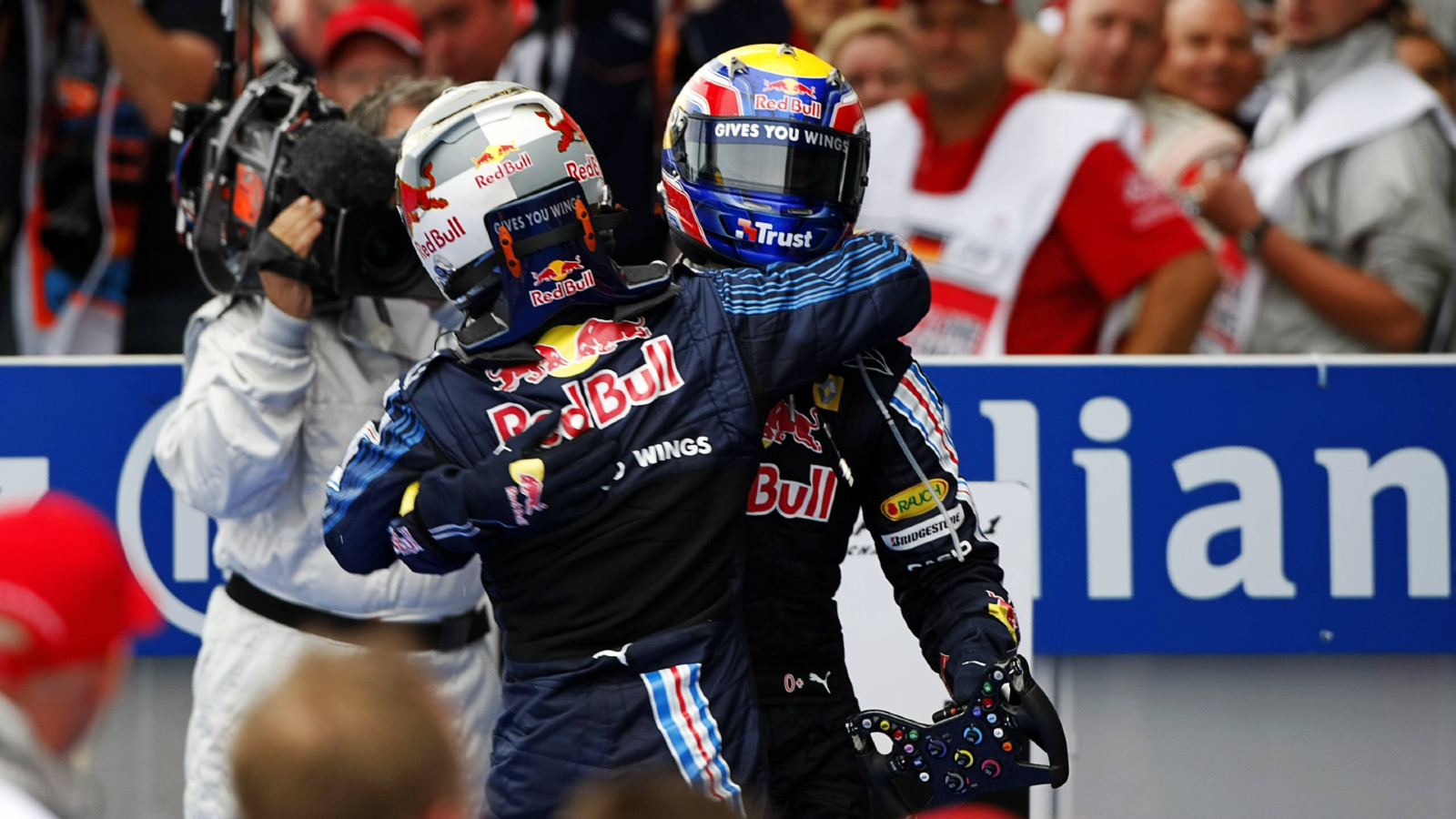 Mark Webber has said while he thinks Sebastian Vettel has got it "bang on" with his F1 retirement, he is still pondering whether it may have come a little too soon.
The four-time World Champion announced to the world last July that the F1 2022 campaign would be his last, despite efforts made by Aston Martin to convince him to stay committed to the project.
While Vettel's F1 career success was mainly front-loaded, he did show us shades of the old Seb in his final races with the team as he recorded four points finishes in the remaining six events of the 2022 campaign.
And it is perhaps that late purple patch of form that is weighing on Webber's mind when assessing whether his ex team-mate has ultimately made the right decision at the right time.
"He got the timing bang on, I think. Maybe a sneak early," Webber said in an interview with Speedcafe.
"I think he still drives very, very well. I told him, 'I think that you got this a bit early', so we've had a bit of a laugh about that.
"But I'm stoked he's in one piece, he's had a great career. He was a juggernaut obviously in the early days and on his day he could still do some special stuff.
"A four-time World Champion, not to be sneezed at, and he'll be missed."
Vettel's ventures and examples of exemplary behaviour off the track began to outweigh the on-track performances, the German racer seamlessly transitioning and seemingly embracing this role of being a guardian and elder statesman of the sport. A voice of F1 wisdom.
That, of course, isn't the Vettel that Webber raced with back in the old Red Bull days, but the Aussie has a huge amount of respect for the legacy that his foe-turned-friend has left behind.
He added: "Obviously, it takes time to nurture into a role, with all the optics of your brand or whatever you stand for and all the rest of it.
"It takes time because that's just the maturity factor of yourself as a professional athlete, and also how the fans embrace that attitude that you put towards your racing.
"Of course, at the start of his career, it wasn't overly straightforward. Obviously, I shared a few podiums with him which were quite controversial, to say the least, all around the world.
"But, at the end, I think that he's been tremendous with reflection. He's started to bring a lot to the sport, which might not have been the case early in his career.
"Results, yes, but in terms of as a World Champion, he certainly did a lot more at the end, which was brilliant. I take my hat off to that."
Read next – Got €250,000? Sebastian Vettel's Nissan GT-R Black Edition is up for sale