Webber: Alonso's qualifying antics 'a bit of meddling'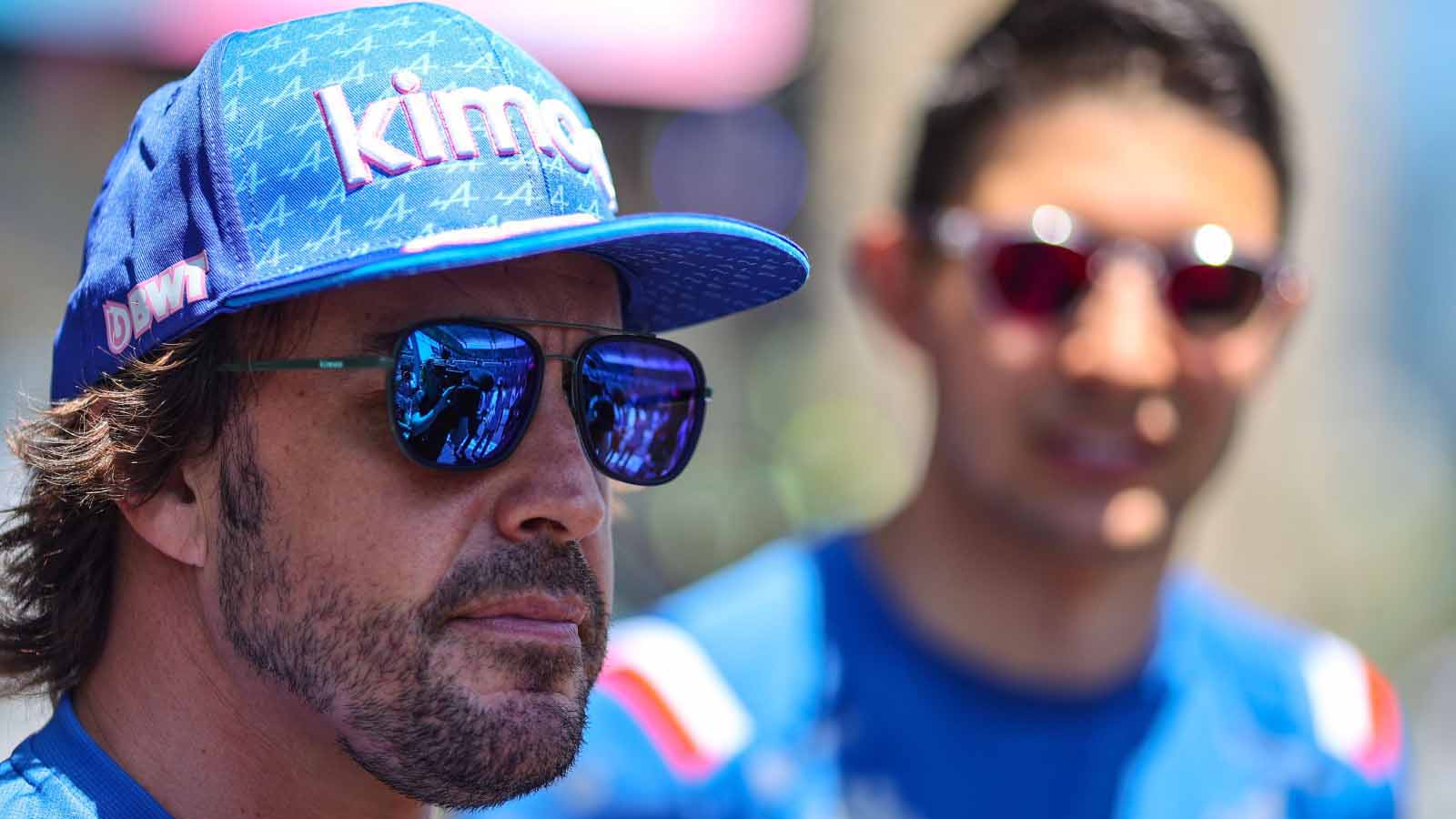 Fernando Alonso was not popular with Alex Albon in Baku qualifying, and Mark Webber felt Alonso had "got away with it" somewhat after his lock-up at Turn 15 went uninvestigated.
Albon was furious over team radio as it cost him and most of the field behind him the chance to better their laps towards the end of Q1, with the yellow flags coming out and scuppering opportunities to improve.
There was a scramble to get to the line in time after 2m 30s remained on the clock in Q1 when the red flags were waved for Lance Stroll's crash, and Alonso was out relatively early in the queue.
He appeared to back up the field by going a fair amount slower than those in front of him on his out-lap, and in running too deep at Turn 15 had the effect – intentional or otherwise – of ensuring his passage through to Q2.
Albon made his feelings clear on team radio at the time, saying: "He needs to get penalised, this guy (Alonso), he has to. This is ridiculous. He was doing it the whole lap. He was driving slowly on purpose and then it was so obvious. How he went off the track was ridiculous.
"He braked so early and then he just went off the circuit."
Going onto the escape road, bringing out the yellow flags and meaning you can't get knocked out in Q1 😉#AzerbaijanGP 🇦🇿 #F1 pic.twitter.com/CYrINNB03a

— PlanetF1 (@Planet_F1) June 11, 2022
Former Red Bull driver Webber added that provoking such a reaction from someone as placid as Albon was unusual, and Alonso may have been indulging in some "meddling" in qualifying.
"I'm not sure what [Alonso] was inventing there, what sort of scenario he was trying to concoct for himself, but ultimately he got away with it," Webber said on Channel 4.
"Albon's not normally vocal so that was genuine frustration for him, as strong as I've ever heard him on the radio about someone. In terms of the hierarchy, that's a pretty big shot from him against Fernando.
"Fernando can do unpredictable things, but obviously he's world class and he loves to still have a bit of meddling every now and again."
W Series racer and fellow Channel 4 pundit Alice Powell added: "As Mark said, Albon's never usually vocal. It was looked at, deemed there was nothing wrong, but I don't understand why Fernando needed to feel the need to do that.
"He was safe, he said about the brakes being hot, but the team would have cooled them down. So I think it was just a bit of playing there."
Alonso refuted Albon's claims he had made a deliberate move off track on Saturday, telling Autosport: "I braked late, I couldn't make the corner I thought, so I took the escape road. McLaren did as well in Q2, Sebastian [Vettel] thought he could make the corner and broke the front wing. So there's always a tricky decision you need to make in a tenth of a second."