Webber has no regrets over Ferrari decision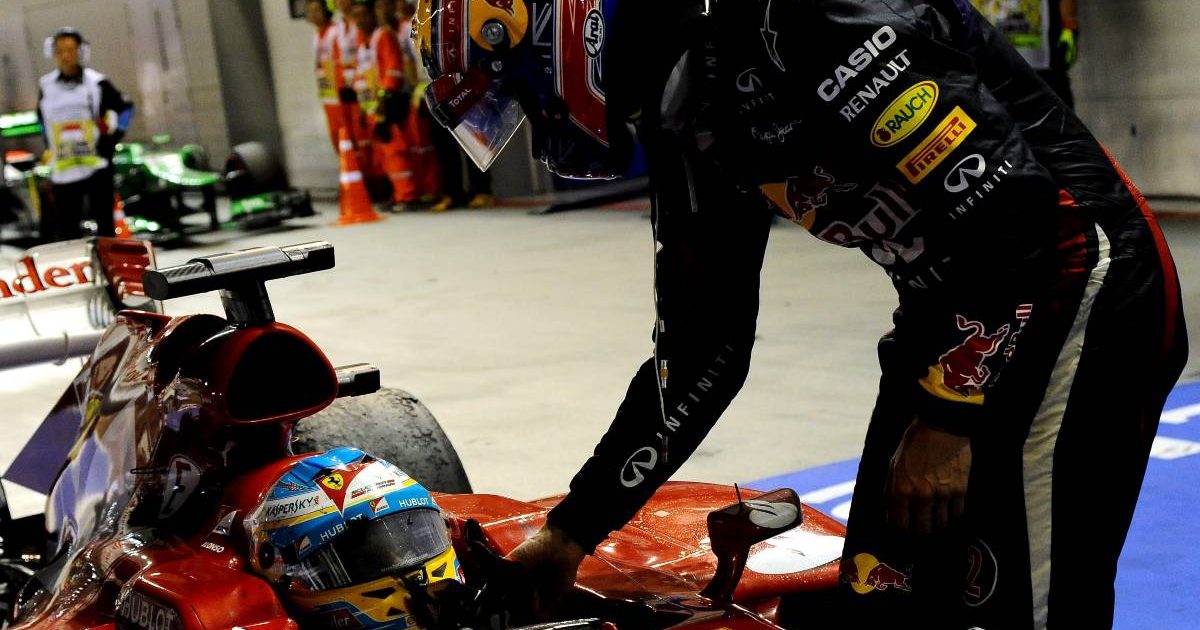 Despite describing racing for the Ferrari fans as being like a "drug", Mark Webber does not regret turning them down.
Webber found himself within a team capable of challenging for titles for the first time at Red Bull, when between 2009-13 he partnered Sebastian Vettel.
Within that time, Red Bull went on a run of four Drivers' and Constructors' Championships from 2010-13, with all four of those Drivers' titles going Vettel's way.
Webber actually had an offer to race for Ferrari in 2013 and it even got to the stage of looking at contracts. He decided against the move though.
The Aussie retired at the end of 2013 but to this day he does not have any regrets about rejecting the Ferrari opportunity.
"I don't regret not going there," Webber said in an interview with RaceFans.net.
"I think the passion, that's the biggest thing, it's that Italian fans, somehow it's a drug for you, that you would love to go and represent them and drive [for] them.
"To have success with them, it must be like no other team in the world. It's like an old stately home. Red Bull have had a great success but that's a 'new build'.
"Ferrari have been around forever and to have your name etched in their history, if you have big results with them, is special. But I don't know how sentimental they are."
Vettel received the same offer from Ferrari not long after Webber and for the start of the 2015 season, he was indeed in Ferrari colours.
He went on to become the third most successful driver in the history of the team, but a downward spiral began to break out for the German which ended with him leaving the team at the end of 2020. He had been told before that season even started that he had no future with Ferrari.
Netflix's Drive to Survive season three gave everyone a glimpse into life behind the scenes at Ferrari for Vettel in that final season, and Webber said that certainly appeared to be a difficult situation for his former team-mate.
"It's really, really hard to know how all this has happened," Webber explained.
"But I think it's pretty clear. I've watched a bit of Drive To Survive and you know if that's what's coming out, the inside of Ferrari must have been quite challenging for him.
"So he was looking for a change of scenery. But we are always measured on what we are doing in the car."
Follow us on Twitter @Planet_F1, like our Facebook page and join us on Instagram!