Webber: Max/Hamilton need 'year off' to heal scars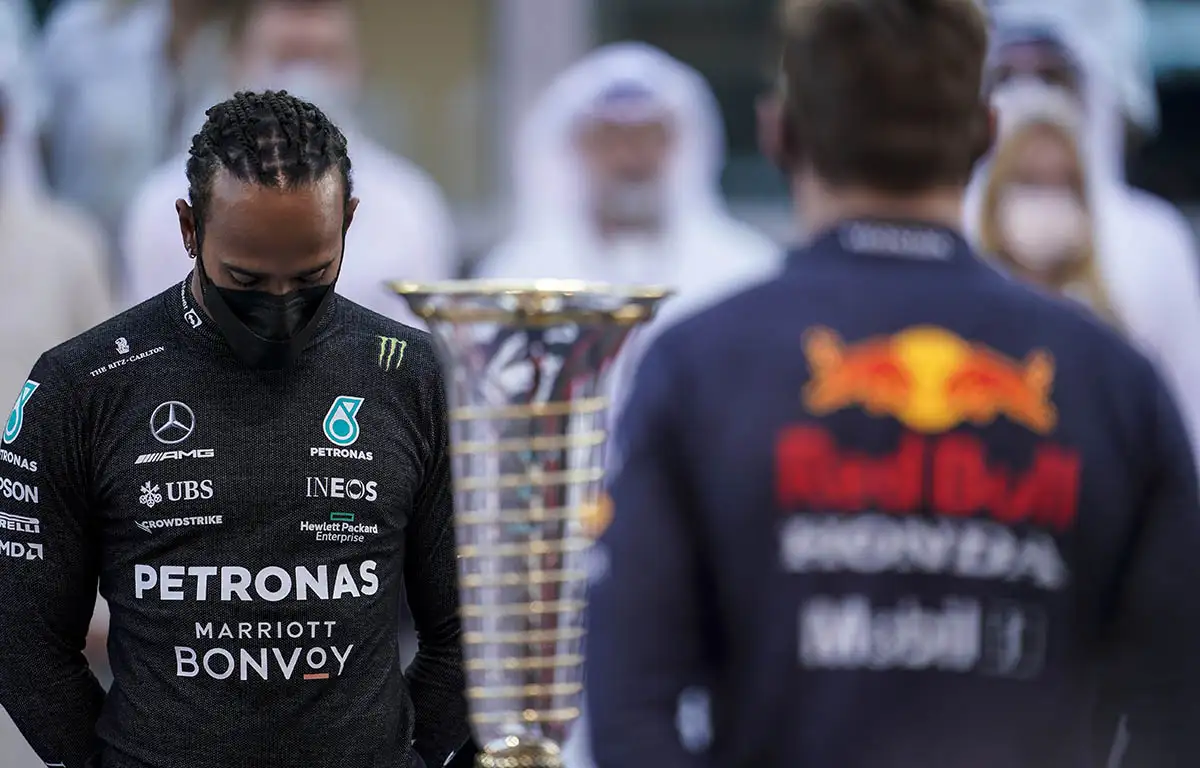 Mark Webber believes last year's title fight has left both Max Verstappen and Lewis Hamilton with "scars that need healing".
Verstappen and Hamilton engaged in a tension-fraught title race, one that did not let up from the first lap of the season to the very last.
Trading race wins and P2s, the title protagonists also had two big collisions, at Silverstone and Monza.
The championship went to the wire, Verstappen beating his rival to the Abu Dhabi race win with a last-lap-of-the-season pass, one that gave him the World title.
While Hamilton was left reeling from the manner in which he lost, his bid for a record-breaking eighth title undone by a controversial decision from FIA race director Michael Masi, Verstappen admits the intensity of the fight was not "healthy".
Webber believes it will take time for the "scars" of 2021 to heal for both drivers.
"It's hard, I think we need a year off," Webber told Wide World of Sports. "They need a year off.
"There's still some old scars there that need some healing
"That might be done after their careers, they can have a red wine together. But while they are racing against each other they will be big rivals, and that's what we want in the sport."
Touching on Hamilton's end to the season, one that had the 37-year-old declaring "we'll see" when asked about 2022, Webber acknowledges that must have been a tough loss to swallow.
"It was a really tough finish for him mentally at the end of last year," said the former F1 driver.
"He led 99 per cent of that race. To lose it the way he did, it doesn't matter who you are, it's a big pill to swallow.
"He felt he was robbed on the last lap because he couldn't fight. He had nothing to fight with, and it wasn't through his own doing. He was fighting against something that was an outside force.
"When it's Max Verstappen on fresh tyres, it's a real challenge."
Webber feels Masi made the wrong call as Hamilton was penalised by the FIA race director's decision to only allow the cars between himself and Verstappen to unlap themselves.
"For the sport, we were all disappointed it ended like that, it's not how we wanted it to end. Both of them deserved to lift that trophy but we didn't want it to finish like that at all," he said.
"We wanted a straight fight, a clean fight, and unfortunately there was one guy with his hand tied behind his back.
"Of course, in hindsight they would all agree we could have done something different. What happened wasn't the ideal scenario."
PlanetF1 Verdict
Hamilton and Max need time to heal 2021 'scars'
Mark Webber says that Max Verstappen and Lewis Hamilton have scars that need healing from the 2021 season.