Mark Webber: Mercedes need to 'pull their socks up' to keep Lewis Hamilton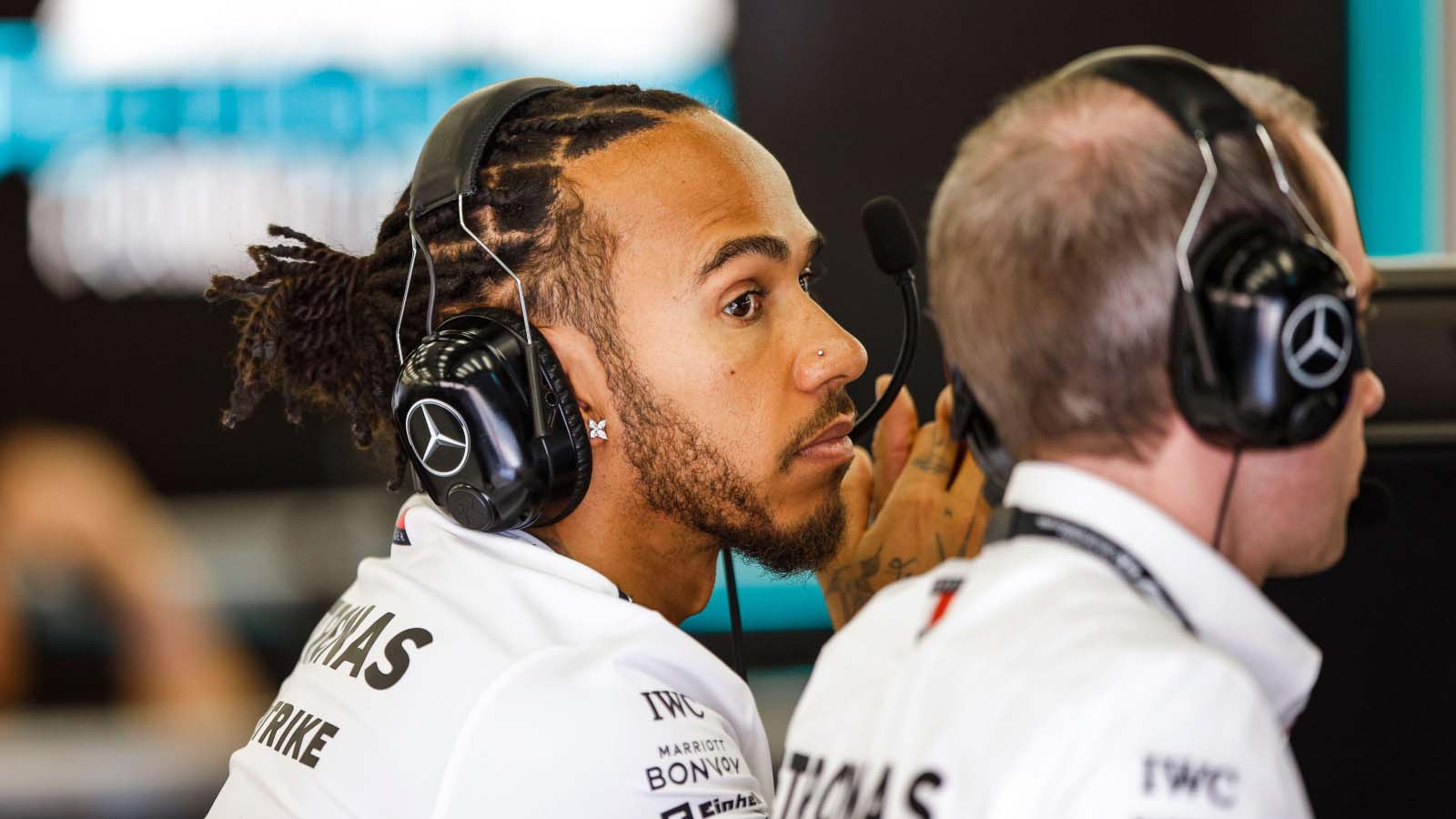 While ex-F1 racer Mark Webber does not think Lewis Hamilton will rush into any decisions over his future, he does think Mercedes have work to do to keep him.
There was great intrigue surrounding Mercedes heading into F1 2023, as the Brackley squad looked to return to the title picture after a disappointing 2022 campaign where they failed to challenge for further title glory.
But, the 2023 season-opener in Bahrain showed that the eight-time Constructors' champs indeed have a lot of work ahead to reach that level again, Hamilton having crossed the line P5 behind the dominant Red Bulls, as well as Aston Martin's Fernando Alonso and Ferrari's Carlos Sainz. George Russell was P7 in the sister Mercedes.
And Hamilton did not keep his words soft nor sweet when assessing where Mercedes are at, stating that they were "nowhere near" podium contention in Bahrain, and "miles off" the performance of Ferrari.
But, while that will undoubtedly have been a blow for the seven-time World Champion, who said he had prepared for a shot at the record eighth this season, he nonetheless wants to be the "positive light" that pushes the Mercedes team forward again.
That being said, it cannot be ignored that Hamilton's Mercedes deal is up at the end of the season, and while he intends on remaining in F1 with Mercedes, still chasing title number eight, Webber also points out that Mercedes' performance level must play a big part in his decision-making at this stage.
So, Webber describes this as a "fascinating" situation, and one where Mercedes have to buck up their ideas if they do not want to lose Hamilton's services.
Put to him during Channel 4's Bahrain GP coverage that Mercedes could find themselves struggling to retain Hamilton, Webber replied: "I find it absolutely fascinating what's going to happen here.
"Because honestly, Lewis' trophy cabinet is not in question, he's a winner, he can still win. I think he's got an immense motivation, but this industry is about, for him now, he wants performance, and he knows the technical details of these things [cars] is not the work of an overnight technical revelation that they're going to pull out one day to the next and find that performance.
"So what is he going to do? How is he going to position himself mentally the first part of the season?
PlanetF1.com recommends
Lewis Hamilton: Mercedes 'nowhere near' podium contention and 'miles off' Ferrari
Lewis Hamilton warns of 'serious work' ahead for Mercedes in Bahrain radio message
Toto Wolff orders 'much more radical' W14 upgrade after 'one of the worst days racing'
"He will give everything, but the Tom Brady's of this world, the people that he looks up to, long careers, I think he will take great advice before he makes a decision, and I don't think it'll be a rushed decision, but Merc have got to pull their socks up."
The Bahrain track is considered by many to be something of an outlier among the 23 circuits to be visited in F1 2023, so Hamilton and Mercedes will be hoping that the next stop, Jeddah's high-speed street circuit, will prove to be a happier hunting ground for the W14.