Webber hints Hamilton could 'right now' think of quitting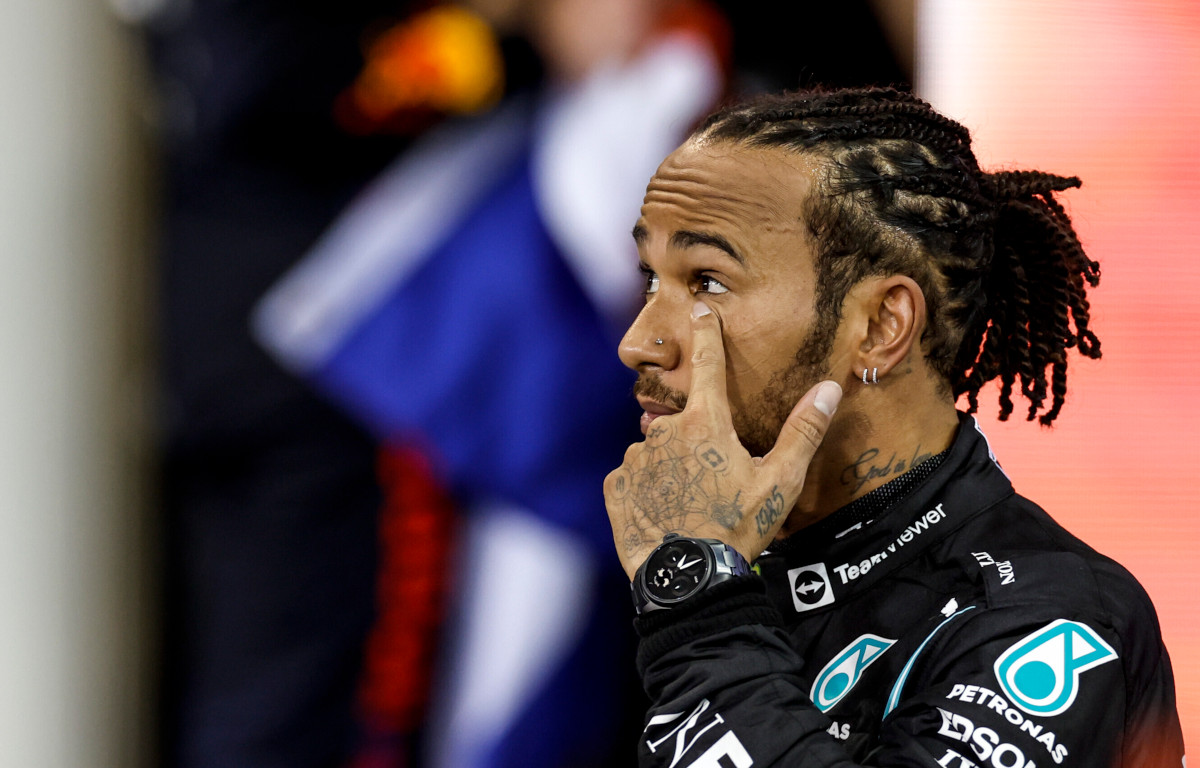 Having lost the World title in controversial circumstances, Mark Webber says "who knows" where Lewis Hamilton's head is at today.
Hamilton went into Sunday's season finale needing to beat Max Verstappen in the Abu Dhabi Grand Prix to retain the World title.
He also went into the race signed as a 2022 Mercedes driver, the Briton having extended his contract earlier this year when he committed to the team through to the end of the 2023 season.
But having lost the title, and done so in controversial circumstances after Race Control allowed only the five cars between Hamilton and Verstappen to un-lap themselves, Webber would not be surprised if the 36-year-old was thinking about walking away.
Although he believes Hamilton will have a "big chance" to regain the Drivers' title next season, the former racer would not be surprised if the Mercedes driver gave a thought to retirement.
"I still think it will be Mercedes and Red Bull, by the way [on top in 2022]," the Australian told Channel 4.
"Hamilton, no question about it, he will be in for a big chance of going again next year.
"What was interesting though, I remember hearing Roger Federer at the Australian Open one year saying borderline 'I might see you next year'.
"There was a little bit… Lewis on the end of his quote said 'we'll see about next year'.
"So who knows where his head is right now."
LEWIS: "Firstly, big congratulations to Max and to his team.

"But I'm so proud of my own team and we gave it absolutely everything. I've felt great in the car the last couple of months. We'll see what happens next year"#AbuDhabiGP 🇦🇪 #F1 pic.twitter.com/1X6h4nl0fQ

— Formula 1 (@F1) December 12, 2021
Hamilton's father was one of the first to console his son after the loss, Anthony immediately on hand with a hug and comforting words.
Words that Webber reckons could make all the difference.
"I think his father obviously would have been [using] words like the pride, the class, the dignity, 'chin up, son, I'm proud of what you've done here'," said Webber.
The Aussie was also proud that Hamilton, despite watching the World title slip from his grasp, did not go to extreme measures.
"He also had a chance, when Max went past him, to put his little front wing right in that rear tyre," Webber said.
Hamilton, though, could have lost the title anyway in those circumstances as a DNF for both drivers would have handed Verstappen the championship.
And even if he had gone on to finish the race, the stewards could have potentially penalised him points or disqualified him.