'Very sharp' Mark Webber quizzing McLaren engineers in F1 management role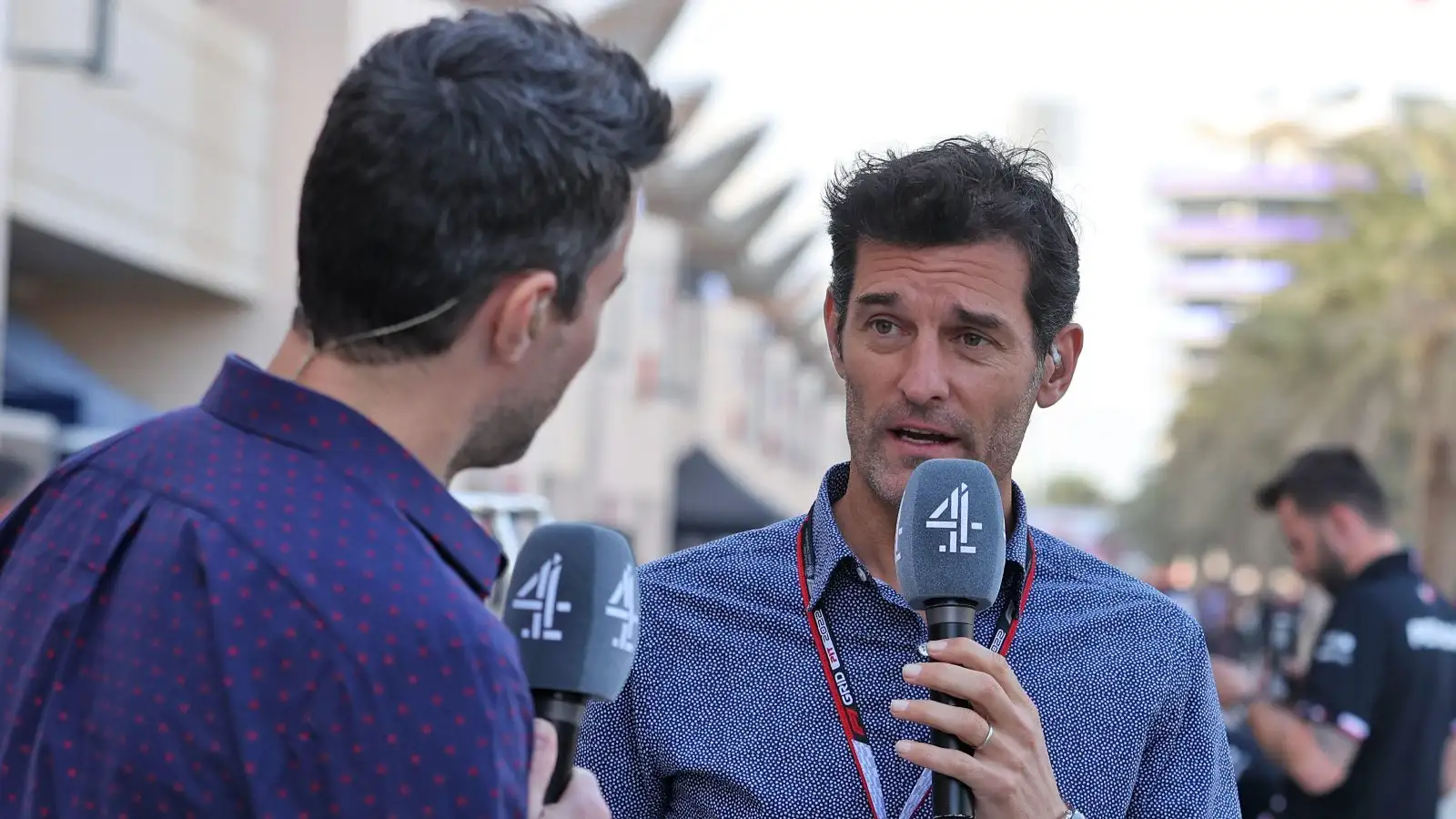 Oscar Piastri has revealed that manager Mark Webber has adopted a very hands-on approach during his debut F1 season in 2023 and regularly quizzes McLaren's engineers.
Having won the F3 and F2 titles in consecutive years in 2020/21, Piastri graduated to a full-time seat with McLaren this season after spending a year as reserve driver for midfield rivals Alpine.
Fellow Australian and former Williams and Red Bull driver Webber has been an instrumental figure in the Melbourne-born youngster's rise through the racing ranks, having taken Piastri under his wing in the years since his own driving career concluded at the end of 2016.
Speaking to Motorsport.com, Piastri believes Webber's experience and guidance have been invaluable at the beginning of his own F1 journey – with the 46-year-old even putting questions to the McLaren engineers on occasion.
He explained: "Coming into this year I think my personality was quite relaxed, maybe a little bit too relaxed for Mark's liking at some points.
"His advice was to not underestimate the challenge of Formula 1 and how big of a step up it is, not just from the cars but from everything: the amount of people you need to interact with, the media commitments, and the sponsor commitments.
"It's all much higher than before.
"I think having him reminding me of that before the season started was nice, so not to be shocked when I arrived. That's probably been the biggest thing.
"But he's very helpful with small driving tips here and there as well, and sometimes thinking of questions for the engineers that don't even come to my head at the moment.
"He's still very sharp. He thinks like a racing driver still and is always trying to get the best out of me.
PlanetF1.com recommends
Sergio Perez's Red Bull drive 'under threat' with F1 rising star tipped to replace him, pundit claims
Shock new contenders emerge to 'challenge' Red Bull's dominance in F1 2023
"Mark has been great. Even before I got into Formula 1, he was very helpful managing me in F3 and F2.
"Now in F1, he knows a lot of people in the paddock and had a successful career himself, so he knows what it takes from a drivers' point of view, but also from a team point of view and everything else as well. He knows everything that goes into it.
"So, he's been great so far. I'm sure he will continue to be in the future as well.
"It's really comforting having somebody who's been in my position before, guiding me through all of this."
Piastri has twice scored points in his first seven appearances in F1, following up an eighth-place finish at his home race in Melbourne with P10 at last month's Monaco Grand Prix.
Despite being satisfied with his performances alongside highly rated team-mate Lando Norris, Piastri has acknowledged the need to get up to speed sooner on a race weekend having initially struggled on the streets of Monte Carlo.
He said: "I think by the time it comes to qualifying, especially in the last few events, it's been quite comparable to Lando.
"But in Monaco, for example, I was six or seven tenths off through all of practice. Going into qualifying with that deficit is not the best for your confidence.
"And also, in terms of trying to find the time, others are finding little bits in a couple of corners, and you end up with the need to find quite a lot of time, which sometimes it's not that easy to find.
"So, I think if I can get to that stage earlier in the weekend, it'll make life a bit easier for myself.
"It will also make life a bit easier for the engineers trying to set up the car as well, because there's me trying to find a lot of the time and then they are trying to find the time too. So that's probably my biggest focus at the moment."