Webber: 'You can never underestimate Mercedes'
Ex-F1 driver Mark Webber warned that the Mercedes team should not be written off, they can bounce back "at any point".
Considering the fact that Mercedes have won the last eight Constructors' Championships in succession, as well as seven Drivers' titles in that time, it was quite the shock to see them off the pace at the start of the new regulatory era in 2022.
But with eight rounds of the season now gone, and Mercedes having made little consistent progress in bridging the gap to Red Bull and Ferrari, it is becoming harder to believe that a Mercedes resurgence is coming in the very near future.
However, Webber, who raced for Red Bull from 2007-2013, warned that to underestimate Mercedes and determine that they are no longer a threat at the top of the timings, would be a mistake.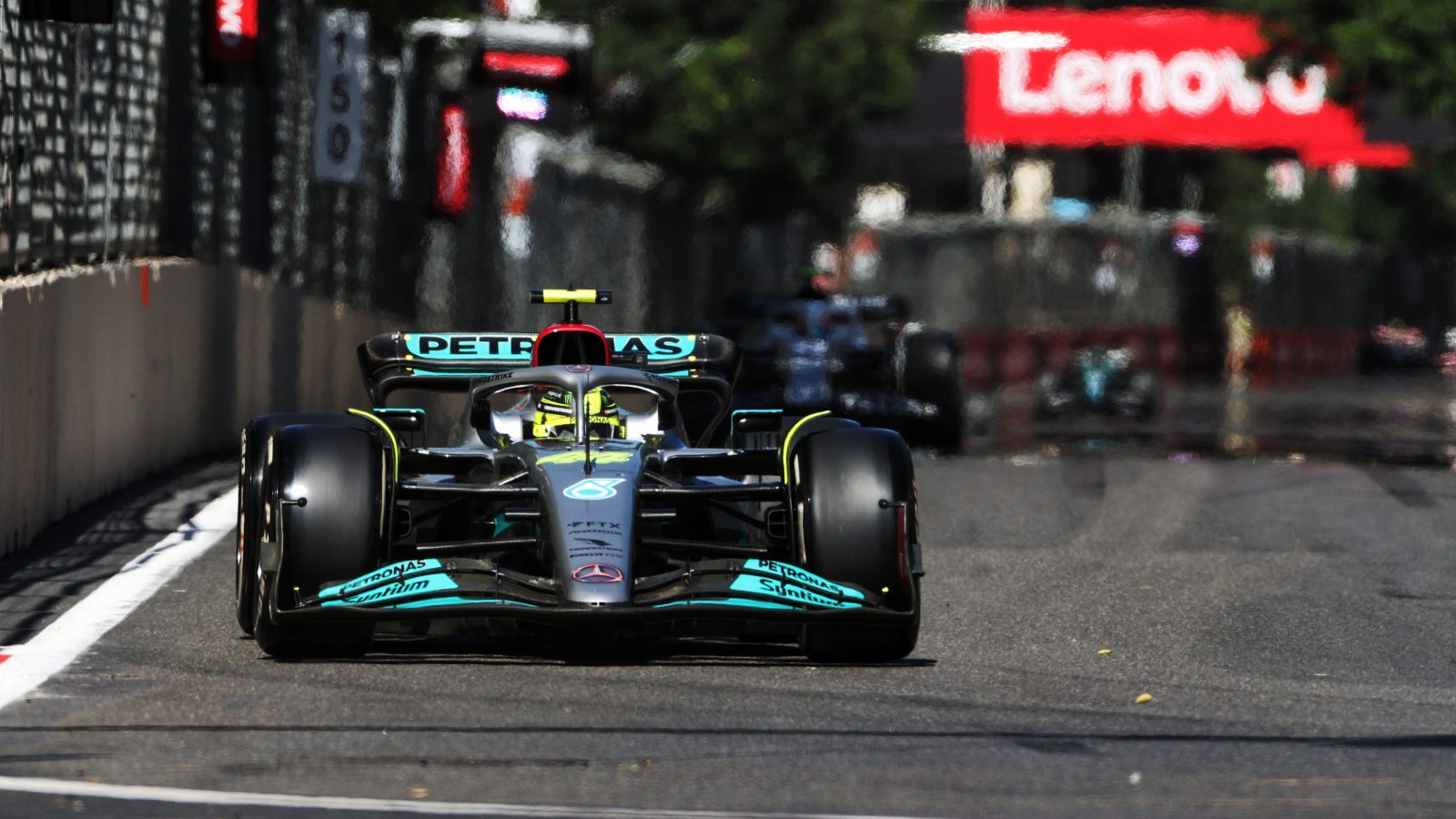 "They've come off the back of an incredible run, world championship after world championship, now, they are struggling even to get podiums at this point," Webber analysed as part of Channel 4's coverage of the Azerbaijan Grand Prix, where George Russell finished P3 and Lewis Hamilton P4 for Mercedes.
"Obviously it's a big shift in their winning mentality mindset, it's not happening for them, the car is clearly not performing under these new regulations.
"So they've got a mountain to climb, but you never underestimate them, they can fight back at any point."
Porpoising has been a particularly troublesome phenomenon when it comes to the Mercedes W13, a bouncing motion associated with the switch to ground-effect aerodynamics which Mercedes is struggling to nullify.
To lessen the severity of the bouncing means raising the ride height of the car, which in turn reduces downforce and overall performance.
Hamilton was left with serious back pain in Azerbaijan, such was the harshness of the ride in the W13, a weekend which led to multiple drivers calling for FIA action to address the issue.
But while the car is one problem for Mercedes, Webber warned that the team must also be careful to avoid finding themselves with another one to manage.
After that P3 for Russell at the Baku City Circuit, his third podium of the season, it meant that he has now finished ahead of Hamilton in seven of the eight races this season.
Russell boasts 99 points for his efforts so far, while Hamilton has scored 62.
Webber then says that Mercedes must pay close attention to their driver dynamic, with Hamilton struggling to keep his new team-mate under control.
"Russell is outperforming Lewis at the moment, so it's a little bit in-team in terms of trying to keep Lewis happy as well," Webber stated.
Torquing Point: Another 'little victory' for Mercedes
Mercedes had a 'little victory' in taking P3 and P4 in Baku, despite the pain Lewis Hamilton suffered.