'Vettel an extremely old dog to learn new tricks'
Mark Webber says "extremely old dog" Sebastian Vettel must not allow his early struggles at Aston Martin to "snowball out of control".
Vettel's new lease of life at Aston Martin following his move from Ferrari has yet to revive his fortunes, with pre-season testing and the 2021 season's opening race, both in Bahrain, being little short of a disaster.
Well short of the required track time in testing, the four-time former World Champion exited Bahrain GP qualifying in Q1 after his last run was thwarted by yellow flags – for which he failed to slow down sufficiently, earning a five-place penalty that put him at the back of the grid.
And in the race, another penalty was issued by the stewards to the German after he drove into the back of Esteban Ocon's Alpine, going on to finish the race 15th of the 16 cars still running.
Although there is every chance things will improve for 33-year-old Vettel as he gains experience with Aston Martin, Webber, his former Red Bull team-mate, feels he has to turn things around quickly – or risk a repeat of 2020 when he endured a dismal last campaign with Ferrari.
Check out all the latest Sebastian Vettel/Aston Martin merchandise via the official Formula 1 store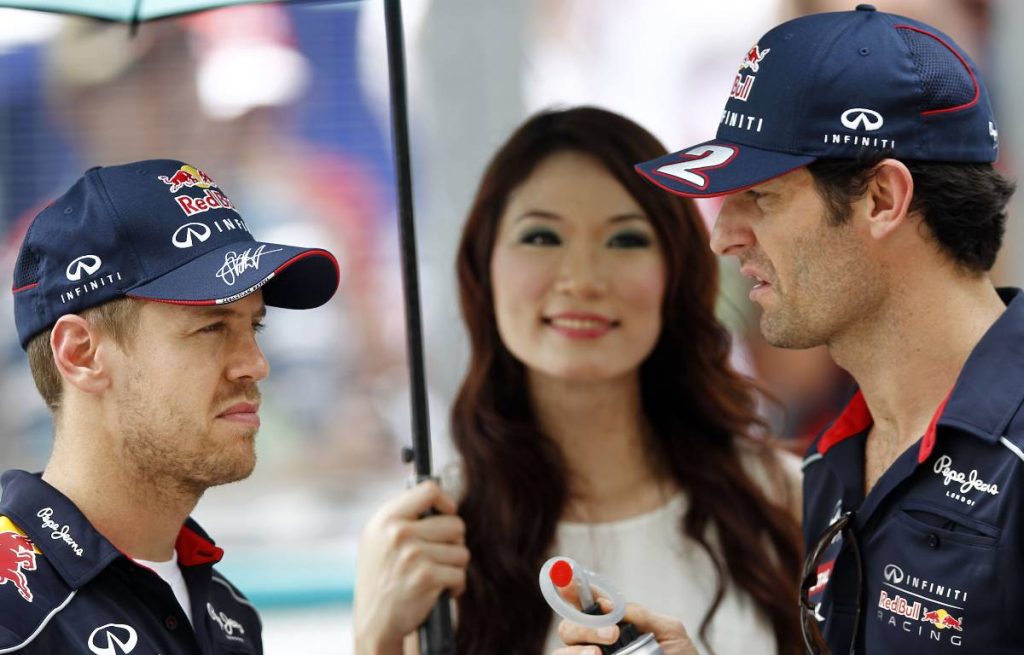 "I think he'd be happier at Aston Martin, certainly happier there Monday to Friday," Webber told RaceFans. "But what's the stopwatch doing? That's the biggest barometer and he knows that better than anyone.
"He's his toughest critic. He's going to be really hard on himself. It's easy for this stuff to snowball out of control. And that's what his mission has to be now, to make sure this doesn't snowball out of control, that he can get back on the horse and have sort of some feeling with this car.
"It doesn't matter what your name is or your trophy cabinet has been, every year in Formula 1 you've got to deliver and he knows that as well. So the next six or seven races will be crucial for him."
Although Vettel has vast experience having been an F1 racer since 2007, Webber feels that is a double-edged sword.
"He's an extremely old dog in terms of new tricks now," added the Australian. "That's something which, again, a lot of it is on Seb's watch. So it's a lot down to him.
"I think there will be no lack of enthusiasm in the new team to try and muster up what they can.
"But I just think a lot of it's down to Seb in terms of getting to these next few events, and the stopwatch can just stop a lot of this rot and that's what he's just going to be craving for as soon as possible."
Follow us on Twitter @Planet_F1, like our Facebook page and join us on Instagram!