Webber: Vettel has lost trust in the Ferrari
Sebastian Vettel is in a "horrendous situation" with Mark Webber saying the German doesn't "trust" his Ferrari SF1000.
While Charles Leclerc has scored two podiums in this year's championship, Vettel has a best result of P6.
It has led to speculation are being undermined by Ferrari with Red Bull advisor Helmut Marko voicing his suspicions after qualifying for the British GP.
"It is a mystery to us where Leclerc got the speed from," he told Auto Bild. "He was faster on the straights than us.
"However, it seems to have been only with him, not with Vettel."
Get your hands on the official Sebastian Vettel 2020 collection via the Formula 1 store
Webber, though, feels it is more of a case of the four-time World Champion having no confidence in his car.
"I spoke to him off air and he told me that he just cannot feel the [Ferrari] car," the former F1 driver told Channel 4.
"He is lost with it and doesn't have the trust in it.
"It's really light on the rear, so for him he is really chasing the vehicle.
"The operation within the garage doesn't give him the confidence he needs to go out there and push the car to the limit.
"We even saw him checking over the car himself [in practice] which is a horrendous situation for a driver to be in."
Vettel is out of contract with Ferrari at the end of this year with the Scuderia having informed him that his services are no longer required.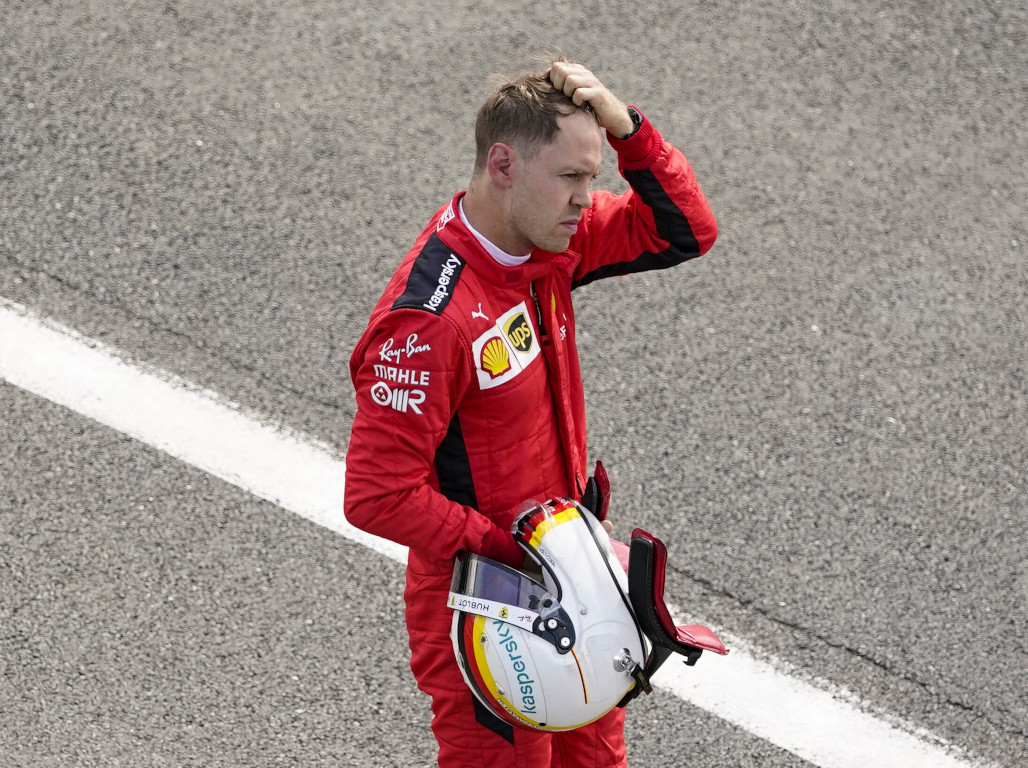 The German has been linked to a move to Racing Point with reports claiming he will replace Sergio Perez.
Sky Sports says Vettel's signing was expected to be confirmed ahead of the British GP weekend but was put on hold after Perez tested positive and had to sit out the grand prix.
Should the Racing Point move not materialise, Vettel is then expected to take a sabbatical, potentially returning to the sport in 2022.
Webber says that may not be a good decision.
"Seb is at a really tricky crossroads," the Aussie added.
"He is at that point in his career. Remember he started in 2008, 12 years on, it's a long time in the paddock and I think Ferrari have really emptied him in terms of his battery levels.
"He has got to try and find a new opportunity but where is that? I don't see any top teams who could take him. He has got some big, big decisions to make.
"It is always nice to stay active in Formula 1 if you can. This sport moves on very, very quickly. It would be good for him to find a seat for next year, Racing Point is the obvious one.
"A sabbatical is a risk as it can quickly lead to the third option which is staying at home with the kids and eating Skittles."
Follow us on Twitter @Planet_F1 and like our Facebook page.