'Shenanigans' over final 2022 seat at Alfa Romeo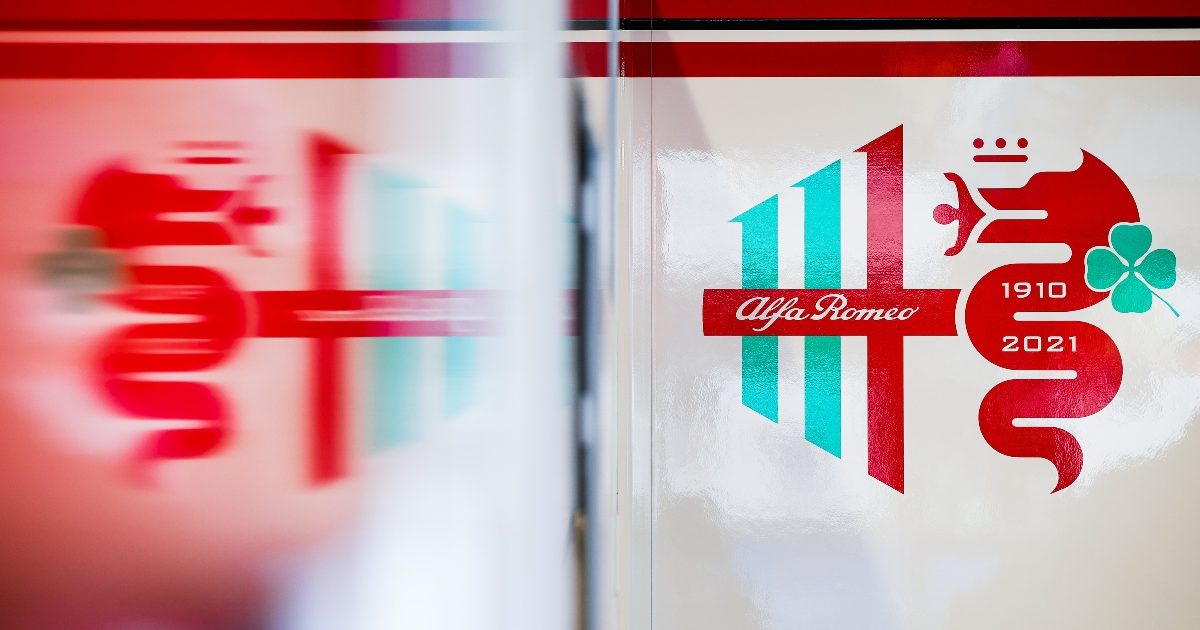 Mark Webber says there's "a bit of shenanigans" at Alfa Romeo over the final 2022 seat and is hoping that favours his client Oscar Piastri.
Antonio Giovinazzi's current seat is the only one that has yet to be filled for the 2022 campaign, and a number of drivers have been linked to it.
Guanyu Zhou looked all but certain to take it at one point, but in recent times Colton Herta has emerged as a contender with rumours swirling that Andretti are to buy a majority, controlling stake in Sauber.
Webber says nothing is close to being settled and is hoping that could help out compatriot Piastri, who is also apparently on Alfa's shortlist.
"The Alfa seat is moving around. We've seen now Andretti floating around, in terms of maybe investment," he told the F1 Nation podcast.
"It's an interesting last seat in terms of dynamic, but does he deserve to be in F1? Absolutely. We all know that.
"The media have been brilliant, the other drivers, I heard the other day were speaking highly about him, which is nice.
"So it's good to see the sport is in good shape with good young blood coming through, and Oscar, it's not a question of if, but when.
"Let's see. It's going to be an interesting few months. Nothing is totally sorted yet, there's still a little bit of shenanigans to be sorted out, and that could fall in his favour."
Super happy to get my third pole position in a row, and back-to-back feature race wins. It was a good weekend's work, cheers Sochi 🤟 pic.twitter.com/r1sF2ygXzw

— Oscar Piastri (@OscarPiastri) September 27, 2021
Check all the latest 2021 teamwear via the official Formula 1 store
As well as a fellow Aussie, Webber is also officially supporting Piastri in his quest to make it to Formula 1, with the F2 Championship leader a client of his.
One would think that the 20-year-old would drive for Alpine when he did get onto the grid given he's a member of their academy, but with Fernando Alonso and Esteban Ocon tied down for next year, a seat won't be free there for a while.
That could lead to him leaving that programme and going elsewhere, but Webber says the French team are determined not to let him go.
"He's doing a tremendous job and has been doing for quite a few years now," said the nine-time race winner.
"So he won Formula 3 last year, leading the Formula 2 Championship this year – there's no guarantee he's going to win it – but he's got the most points at the moment and he's certainly enjoying driving the car and the form is with him.
"People follow teams, yes, but they love following drivers as well. With Oscar, Alpine are very, very keen on him. Alpine do not want him to slip through their fingers, to say the least.
"They're looking to try and re-engage and commit to the future. It's not done yet, but they're trying very, very hard to keep Oscar happy for the future – and that's something we're going through as we speak."
PlanetF1 verdict
The great Alfa Romeo driver debate
Alfa Romeo still haven't confirmed their second driver for 2022 and with rumours of Andretti taking a stake anything is possible.