Marko calls Mercedes 'unworthy losers', threatens to quit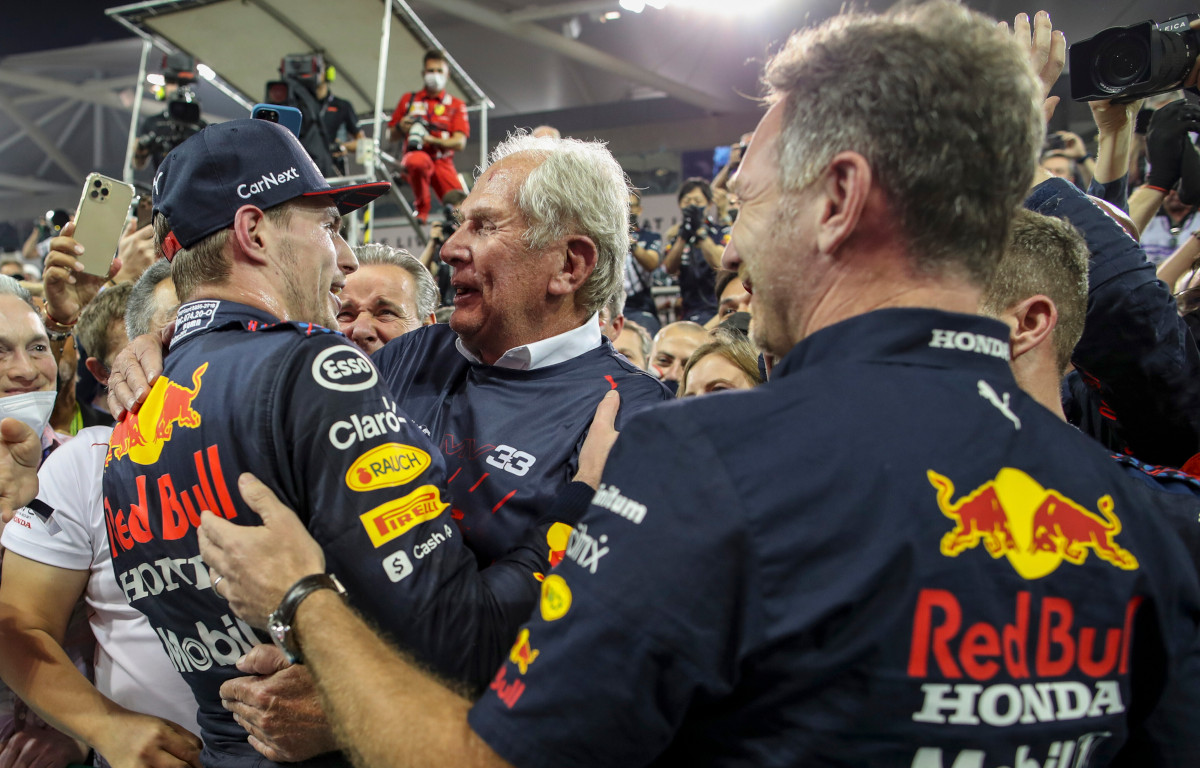 Helmut Marko says Mercedes are "bad losers" – and added Red Bull will "reconsider our involvement in F1" if their rivals' appeal is successful.
Max Verstappen won the season-ending Abu Dhabi Grand Prix, taking the chequered flag ahead of Lewis Hamilton having made a final-lap pass for the lead.
It was, however, carried out in controversial circumstances.
Verstappen had been running second throughout the grand prix with Hamilton leading by more than 10 seconds when the Safety Car was brought out for Nicholas Latifi's crashed Williams.
With the laps counting down as the marshals cleared the scene, Race Control announced the lapped cars would not be allowed to un-lap themselves if, or when, the race was restarted. And then minutes later they said they could, but only the five cars between Hamilton and Verstappen.
That set up a final-lap shoot-out for the race win and the World title, Verstappen taking both.
Mercedes were aggrieved and protested that, and also that they felt Verstappen had briefly edged ahead of Hamilton while behind the Safety Car.
Both protests were dismissed, with Mercedes announcing their intention to appeal.
Marko was not at all impressed.
"It's unworthy of a World Championship final that the decision is delayed like that," he said, quoted by Motorsport.com.
"But that speaks in favour of the attitude of an, I would say, unworthy loser, if you lodge such objections and protests."
Christian Horner was convinced the stewards had come to the right verdict in dismissing Mercedes' appeals in Abu Dhabi, confirming Max Verstappen as World Champion.https://t.co/Rex6QQ87sk #f1 pic.twitter.com/dP3OMeP2TD

— PlanetF1 (@Planet_F1) December 13, 2021
He added: "We broke their seven-year dominance with a young guy and a young, motivated team.
"It's disgusting what they did after the race to protest when it was clear it would not work. This is a very bad loser for me."
As for Mercedes' intention to appeal, the Red Bull advisor said: "We don't care. We are the moral winner, whether it comes one way or the other."
He did, however, then threaten to quit Formula 1 should the appeal not go in Red Bull's favour.
"We will reconsider our involvement in Formula 1, if that does not have the corresponding effects on the future championships," he said.
"The whole system needs to be reconsidered. Constancy is part of it, decisions cannot even be interpreted that way and once interpreted that way.
"The rules have to be simplified. The premise must be 'let's race'!
"After so many mistakes and questionable decisions have been made, there is certainly a great need for action. Now a new president is coming, so he would like to start here first."