Marko: Ferrari 'playing drivers against one another'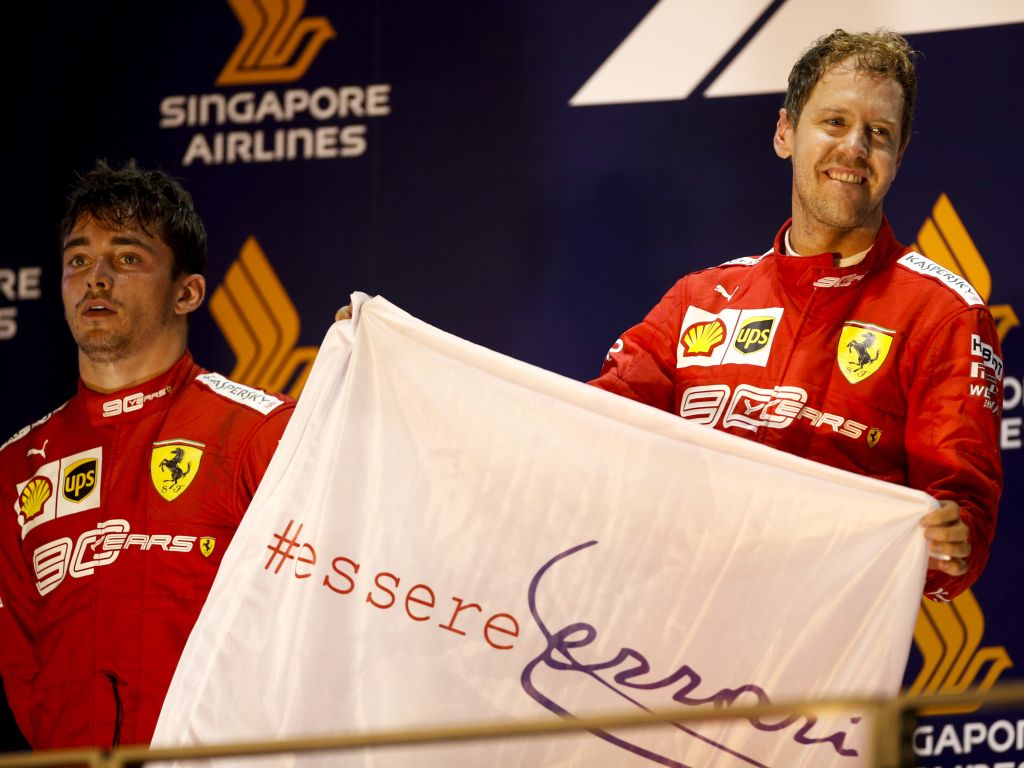 Red Bull advisor Dr Helmut Marko doesn't understand why Ferrari are playing Sebastian Vettel and Charles Leclerc against one another.
The latest episode of the Ferrari soap opera played out at the Russian GP – Charles Leclerc gave Sebastian Vettel the tow as agreed from pole to help him clear Lewis Hamilton in P2 at the start, but the German then refused to give the lead back to his team-mate.
Ferrari would respond by undercutting Vettel with Leclerc, a reversal of what happened a week earlier in Singapore, but soon after Vettel would suffer an MGU-K failure, with the resulting Virtual Safety Car allowing Lewis Hamilton to pit and retain the race lead from Leclerc.
Marko claims, according to Servus TV, that these "games" over at Ferrari are nothing new, and that "most of the time it doesn't turn out well".
"Vettel was ahead, so Leclerc complained and then the engineer said, 'Don't worry, we'll fix it with the pitstop'.
"What that means is 'we'll manipulate the pitstop'. That's against fairness and against sport.
"The whole situation is difficult enough for Ferrari, so why worsen it by consciously playing the drivers against one another?
"Ferrari loves these games, although most of the time it doesn't turn out well. But that's just Ferrari. It's a different culture."
Marko was also keen to remind Leclerc that he has also not followed team orders, citing Q3 at the Italian GP where he didn't return the tow that Vettel had given him earlier on.
"If Vettel didn't stick to the rule at Sochi, then Leclerc didn't stick to the rule in Monza," he explained.
"He was supposed to give Vettel a slipstream in qualifying. He's definitely playing his part in the tension."
Follow us on Twitter @Planet_F1 and like our Facebook page.