Marko tells Tsunoda, your head is 'also to think'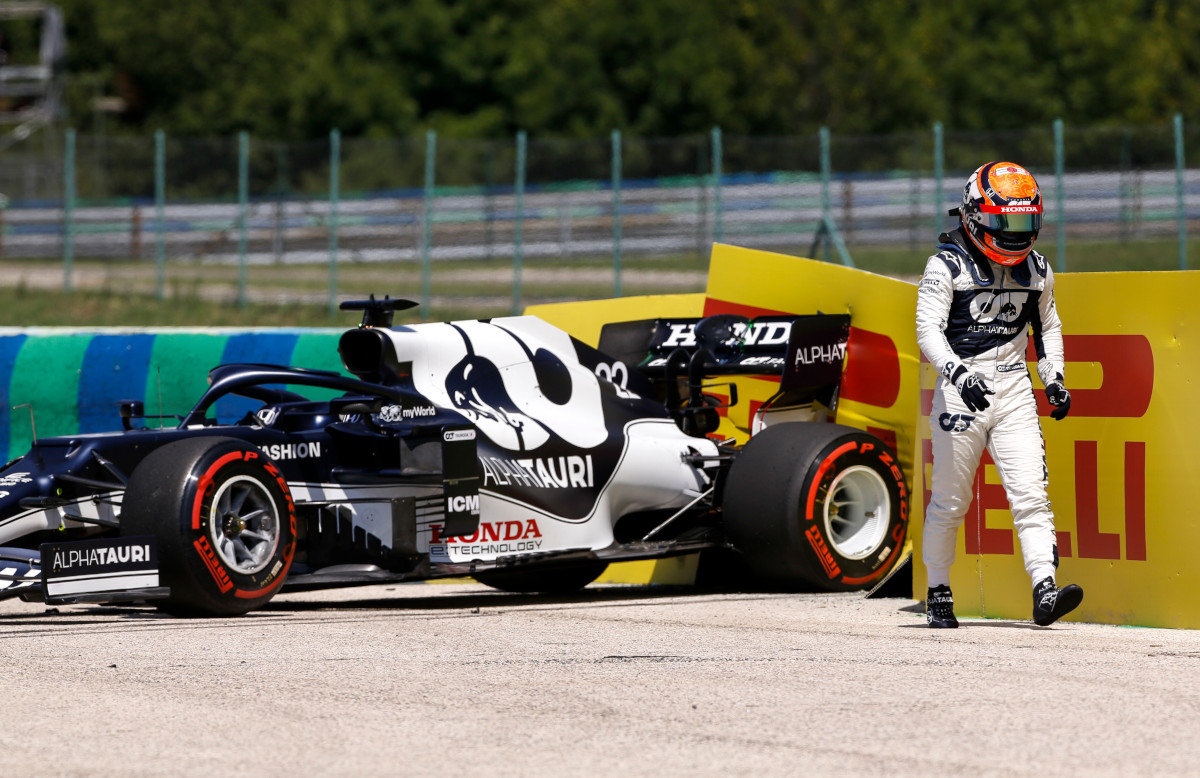 Crashing several times this season, Helmut Marko has told Yuki Tsunoda his head is not just a place for his helmet, it is "also to think".
Never let it be said that Red Bull advisor Marko is one to hold back his opinion, as Tsunoda is quickly discovering.
Applauded after his debut race, P9 in the Bahrain Grand Prix, Marko was one of many talking up the Japanese driver as a future World Champion.
But it did not take long before the tune started to change.
Thrice crashing in qualifying, in the barriers in Imola, Azerbaijan and France, Marko has made it clear that while he believes the rookie has speed, he has become "too cocky" and needs to be reined in.
With just 18 points to his team-mate Pierre Gasly's 50, Marko says it is time for Tsunoda to start thinking about what he is doing out on track.
"Hmmm, the head is not only there to put on the helmet, but also to think," Marko told Red Bull-owned publication Speedweek.
Check out all the latest AlphaTauri merchandise via the official Formula 1 store
Q1 Yuki Tsunoda crash into the wall. pic.twitter.com/pZFXpgoZAC

— GEOMOTORSPORT F1 INDONESIA (@geomotorsport) April 17, 2021
However, it is widely thought Tsunoda need not worry about his 2022 AlphaTauri drive with the team expected to continue with the youngster next season.
Marko, although not impressed with his first half of the season, is confident Tsunoda will learn.
"He's young, with a lot of Japanese mentality, but he makes mistakes when they are not necessary at all, like in a first qualifying session," said the Austrian.
"But it will be fine. He still has time."
Gasly is expected to remain Tsunoda's 2022 team-mate with Marko again stating he is not ready to promote the Frenchman despite his stellar results.
Gasly has been linked to rival teams in the media, such as Alfa Romeo, but Marko is adamant he is staying put.
"To clarify, we have an optional contract on Gasly's services until 2023, which we will also use. All other rumours are nonsense," Marko said.
"He is definitely driving his strongest season. And he is extremely important as team leader for AlphaTauri – the team has become a top team in midfield."
That means Sergio Perez, the only team-mate of Max Verstappen's since Daniel Ricciardo to win a grand prix, is edging ever closer to a new Red Bull deal for 2022.