Marshals to have different track locations in 2020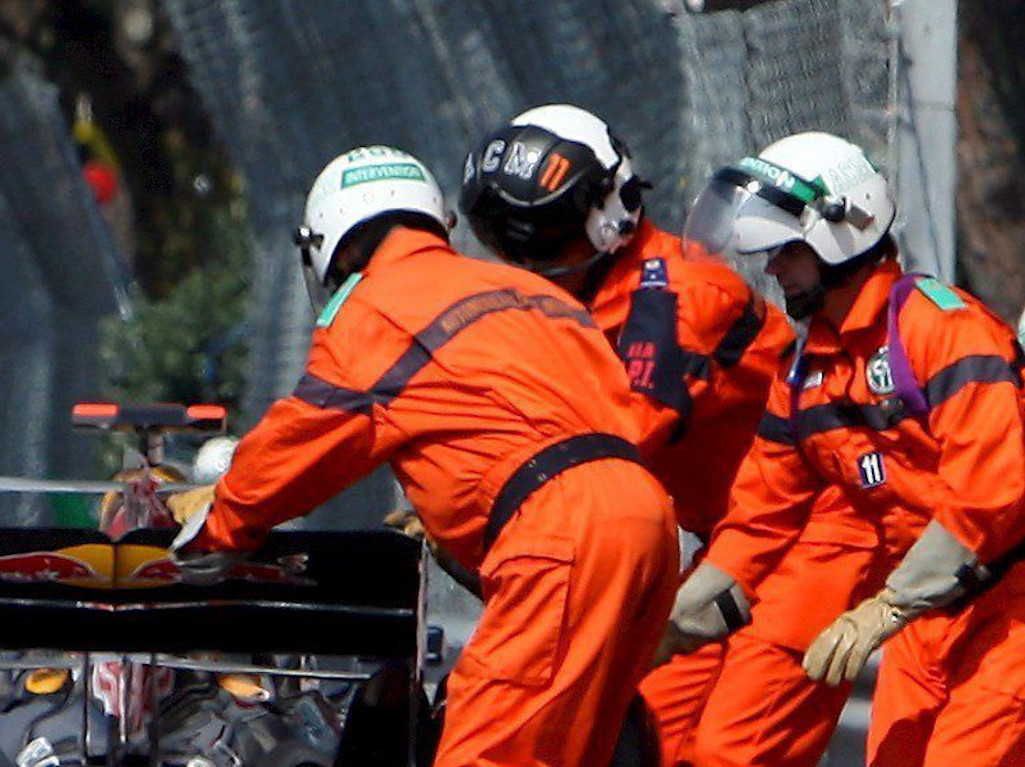 It has been confirmed that marshals will be deployed at different locations for races in 2020 to comply with social distancing.
The 2020 campaign begins this weekend with the Austrian Grand Prix, and there has been plenty of talk surrounding the teams, drivers, F1 officials and how they will all be kept safe and comply with social distancing.
Less though has been said about how the marshals will be kept safe, until now.
Speaking to Autosport, Luca De Angelis, who is a track support engineer at EM Motorsport who supply the LED flag panels for every race, said: "It's already a challenge, but this year will be even more challenging – starting from wearing masks, gloves and all the sanitising, and avoiding direct contact with people.
"Usually the marshals are always located together inside the marshal post.
"In Austria, there will be 15-16 [marshal] sectors. So, that means that there will be 15-16 marshals controlling the panels.
"We need to make sure that this person is able to sit in a place away from other marshals and away from other people working around the track, but still in a confident, comfortable location to be able to see everything that is happening within their part of the track.
"[These marshals] can be located up to 400-500m away from the flag panels.
These panels can be operated away from the barriers where a crash or incident has happened, "so, with this, they can be placed somewhere – by zones – and still be able to manage, control and use the flag panels while maintaining a social distance," De Angelis added.
"So, in this case, it's very useful and very helpful to have this sort of system because we can prevent any social interaction between the marshals.
"It's a bit sad to say because you don't want people to not be social, but it's for their benefit and for their own good and to still be able to provide the service as they always do."
So far eight races have been confirmed for the 2020 season.
The opening round in Austria will be followed by the Steiermark Grand Prix at the same venue, the Red Bull Ring, on the following weekend.
From there Formula goes to Hungary, before two rounds at Silverstone.
The Spanish, Belgian and Italian GPs will complete the initial calendar.
Bosses are still piecing together any rounds that will follow with Imola, Mugello, Hockenheim and Portimao all in contention to make guest appearances and extend the European phase.
Follow us on Twitter @Planet_F1 and like our Facebook page.