Martin Brundle offers his assessment of 'strange' situation at Ferrari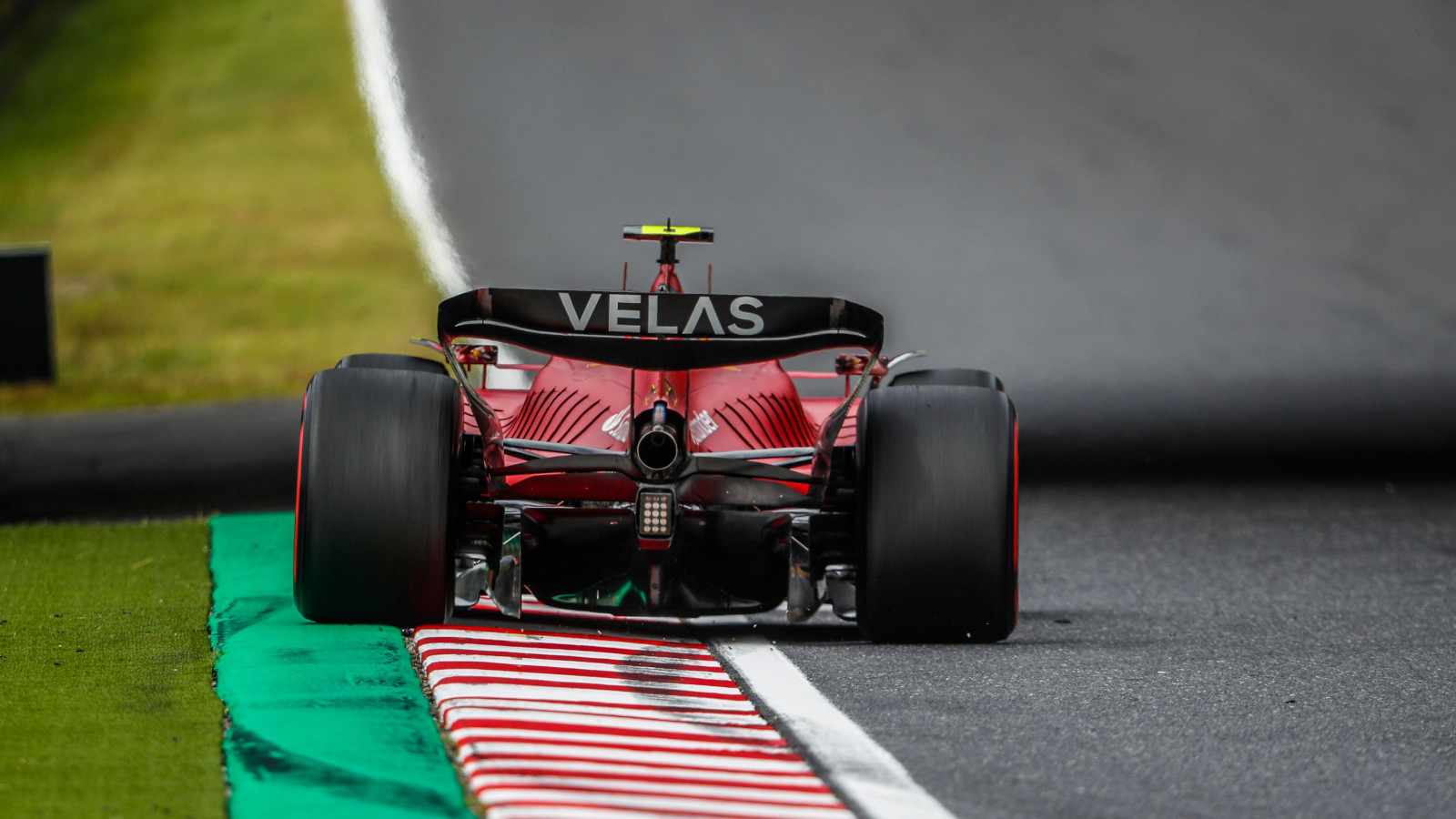 Martin Brundle has been left perplexed by Mattia Binotto's resignation as Ferrari Formula 1 team principal, claiming it would be "strange" if the team have not lined up an outstanding candidate to replace him.
Binotto will leave his role as Ferrari team boss at the end of this month after announcing his resignation earlier this week, bringing an end to 28 years of service to F1's most famous team.
His exit comes after Ferrari's 2022 title challenge suffered a catastrophic collapse with reliability issues, operational mistakes and driver errors costing the team valuable points to Red Bull.
In a statement confirming Binotto's departure, Ferrari confirmed the process is "underway" to find a new team principal and is expected to be finalised in the new year; Alfa Romeo boss Frederic Vasseur iscurrently thought to be the leading candidate for the role.
Brundle feels Ferrari have lost a figure of significant stature in Binotto, not only the team boss but a key influence in the technical department at Maranello, and that the team will require a special individual to fill the hole he leaves behind.
Appearing at the Guild of Motoring Writers' Annual Awards event in London, Brundle said, as quoted by Motorsport.com: "They've lost their chief technical officer and their team principal, so unless they have got somebody very, very good to replace him straightaway, it all looks a little bit strange. But that's the nature of it."
Brundle highlighted the pressures of Ferrari's status as F1's Italian national team as a key factor in their underachievement since their last Drivers' title in 2007, referencing the spine of the team during Michael Schumacher's years of dominance at the turn of the century.
He added: "You're working for a country there at Ferrari, not just a team, of course.
"You've got to speak Italian. And I think the problem is, if you look back at when they were last successful, they had a Frenchman in Jean Todt, a Brit in Ross Brawn, a South African with Rory Byrne and so on.
"Maybe that's what they need again, something like that: people who are not completely exposed to the daily Italian media."
Will Ferrari be any closer to winning without Binotto?
All political careers end in failure, as the saying goes, and for the last 15 years the same has been true of Ferrari team principals.
When his resignation was finally confirmed on Tuesday, Binotto became the latest man to fail to live up to the successes of Todt, following in the footsteps of Stefano Domenicali, Marco Mattiacci and Maurizio Arrivabene.
The great risk of appointing Binotto at the beginning of 2019 was that he would eventually be blamed for Ferrari's next glorious failure and, as a result, the team would lose a loyal servant as well as one of the most creative minds in the pit lane.
Indeed, the only reason Ferrari had a title challenge to throw away in 2022 was thanks to the work Binotto had done over the winter on the innovative F1-75 car, dragging the Scuderia back into race-winning contention after a couple of years in the competitive wilderness.
Ferrari will most likely continue to win races under a new boss in 2023, but will they be any closer to winning the ultimate prize without Binotto's influence and ingenuity behind the scenes at Maranello?
In that context, Binotto's exit may prove to be an unavoidable mistake.
Read more: Charles Leclerc on difference between him and Hamilton when fighting Verstappen