Martin Brundle has raised the prospect of Formula 1 constructors having 'B teams' with identical cars in the wake of the Racing Point brake ducts controversy.
Having been dubbed 'Tracing Point' because of the similarity their RP20 bears to last year's World Championship-winning car, Lawrence Stroll's team are too closely aligned to Mercedes for the liking of several of their rivals on the grid.
A distinct split has emerged with Racing Point and Mercedes on one side of the furore while Renault, Ferrari, McLaren and Williams have all appealed against what they consider to be too lenient a punishment for the 'Pink Panthers', who were found to have breached F1's sporting regulations.
Racing Point were docked 15 points in the Constructors' World Championship and given a €400,000 fine over the design of their rear brake ducts, which were ruled to be too alike to those used by Mercedes in 2019.
Previously, there has also been close allegiance between Ferrari and Haas, while Red Bull and AlphaTauri are under the same ownership.
Brundle, in his weekly column for Sky Sports F1, speculated whether 'B teams' could become an official reality – while suggesting 'copying' controversies should be averted by the substantial changes to the technical regulations being brought in for 2022.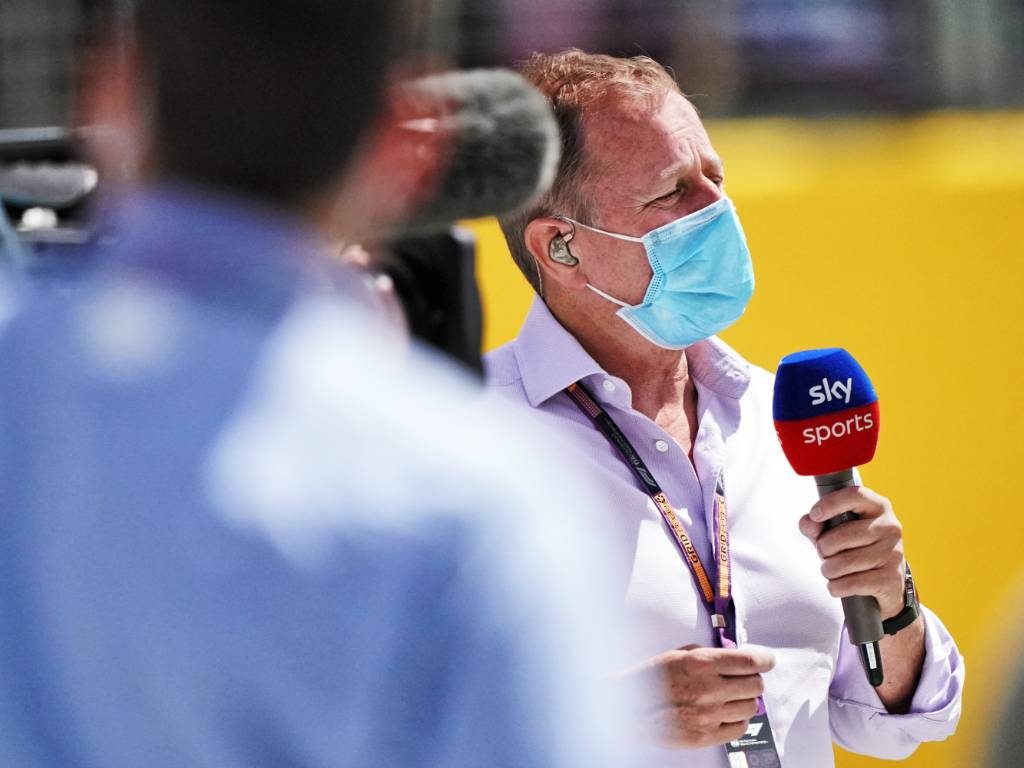 "This story will run a while because we have to sort out whether identical cars in 'B teams' are a viable and desirable way forward, and also if it's correct to allow one team to copy in great detail another team's car," wrote Brundle.
"It should be impossible to initially copy the wildly different brand new 2022 cars (it will definitely be embarrassing for somebody otherwise) but Racing Point can continue with this fast car through 2021 as they morph into Aston Martin.
"The only team not unhappy are Mercedes, whose intellectual property has been openly plagiarised by another team but who also spend a lot of money with them for entirely legitimate sales of key and expensive items.
"It was interesting to hear Toto Wolff say it was 'very much the aim' to have Racing Point competing among the front-runners. Very helpful if you want cars mixing it up with Ferrari and Red Bull.
"Teams who are Lone Ranger, like Renault, McLaren and Williams in particular, will be keen to break up this cosy relationship between Mercedes and Racing Point.
"Racing Point insist they reverse-engineered the 2019 Merc concept from photographs and other legitimate information, and the brake duct drama is courtesy of a regulation change over the winter. Other eminent people in the paddock assure me it's not possible to accurately copy critical details of the car which are not easily visible.
"Maybe the courts will have to decide but that could get smelly, if somewhat informative. And expensive."
Follow us on Twitter @Planet_F1, like our Facebook page and join us on Instagram!