Brundle blames Hamilton for Turkey strategy blunder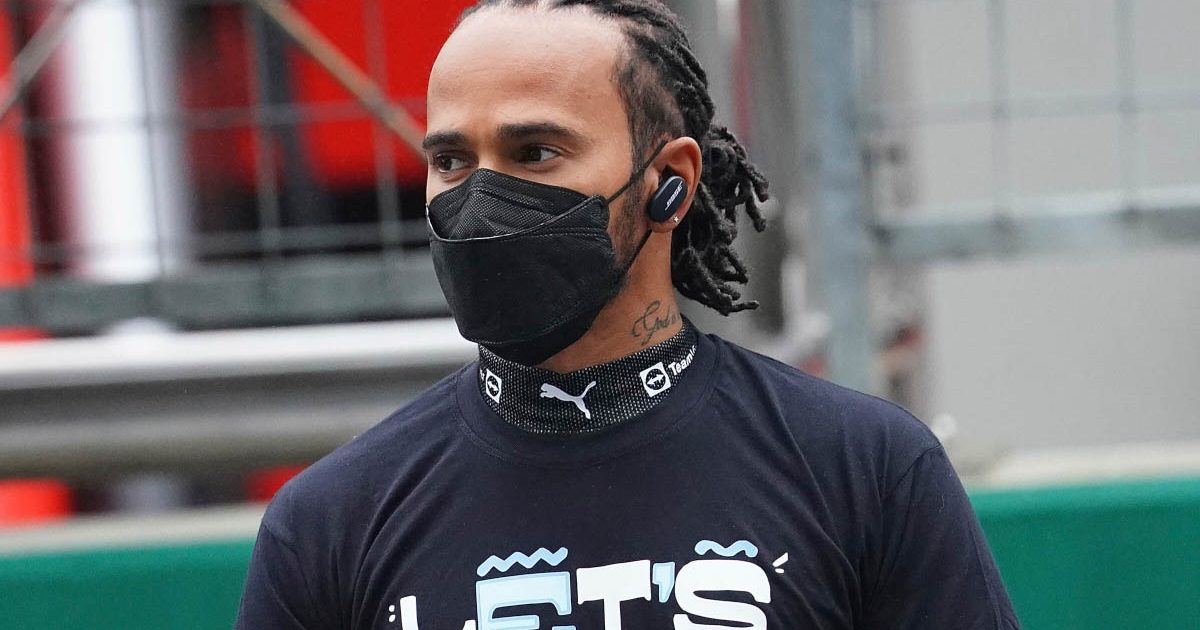 Martin Brundle believes Lewis Hamilton made a mistake on staying out on worn tyres in Turkey, and put Mercedes "out of their stride" when he didn't pit.
Hamilton was called in to change for fresh intermediate tyres with 16 laps remaining of the Turkish Grand Prix, but he opted to stay out as he felt the tyres would be able to last to the end.
However, the team eventually decided to make him come in with only a few laps left, to cover off those behind and avoid the possibility of a tyre blowout – but dropping down to P5 left the World Champion frustrated after the race, as he surrendered the lead in the title race to Max Verstappen.
Debate continued afterwards as to who was to blame for Hamilton's strategy call, and the Sky F1 analyst feels the Mercedes driver was more at fault than his team.
Lewis Hamilton on Instagram responding to the claims that he was furious with Mercedes over the pit call in Turkey.#TurkishGP 🇹🇷 #F1 pic.twitter.com/dLpUU3NdFU

— PlanetF1 (@Planet_F1) October 11, 2021
Check out all the latest Lewis Hamilton merchandise on the official Formula 1 store
"I think yesterday was a mistake on Lewis' part," Brundle told Sky Sports.
"We have seen him overrule the team [before] and it's worked out very well, actually. For example, in Turkey last year, when he ran right through to the end and it was a glorious victory – one of his finest, actually.
"Yesterday, I think all Mercedes had to do was mimic, to an extent, what Red Bull were doing, try to minimise the pain of him taking an engine penalty and a grid penalty to go with that.
"So, I think Lewis put his team off balance. They did a bit of a No Man's Land stop in the end. It was too late in the day for him to use the tyres, but they had to stop.
"I'm pretty sure if we looked at Esteban Ocon's tyres in the Alpine, for example, it was down to the canvas and I think, if they had let Lewis run to the end, Pirelli say it wouldn't have worked out.
"Common sense tells you it probably wouldn't have worked out, but Lewis felt he wanted to do that.
"Of course, in Sochi, the previous grand prix, he was complaining when he came in the pits, but the team were absolutely right to put the wet tyres on at the end, and he won that grand prix.
"So, it's swings and roundabouts, you have to respect Lewis' seven World titles and his gut feeling out on the track.
"At the same time, he has to respect the team have got copious amounts of information. They're watching the entire race, all of the other cars and when they called him in, he kind of put them out of their stride."
Hamilton responds to claims he is furious with Mercedes
Lewis Hamilton sets the record straight that he isn't furious with Mercedes.