Martin Brundle thinks the Silverstone collision between Lewis Hamilton and Max Verstappen has the potential to become part of Formula 1 folklore.
Specifically, the Sky Sports commentator and pundit believes the British Grand Prix opening-lap clash could become as famous an incident as the two involving Ayrton Senna and Alain Prost in Japan.
That may be the case, says Brundle, if Hamilton goes on to overturn his remaining eight-point deficit to Verstappen in the World Championship standings and captures a record-breaking eighth title this year.
Brundle thinks there could be shades of 1989 and 1990 if so. In the first of those years, Senna, needing to win the last two races to deny his McLaren team-mate Prost the title, ruined his chances by trying to overtake the Frenchman up the inside at the Suzuka chicane.
The following season, it was the Brazilian who came out on top in the championship when the duo made contact at the first corner of the same circuit and both crashed out, with Prost by then driving for Ferrari.
With Verstappen out of the British Grand Prix when his Red Bull spun into the barrier with a 51G impact, Hamilton went on to win his home race for the eighth time despite being given a 10-second penalty, slashing the Dutchman's championship lead from 33 points to just eight.
"We're approaching halfway through the World Championship now and this is an incident that will be talked about for years," said Brundle during a video interview with Sky Sports.
"If it impacts, if it decides who might be the World Champion this year, it will be talked about for decades, like Senna and Prost for example."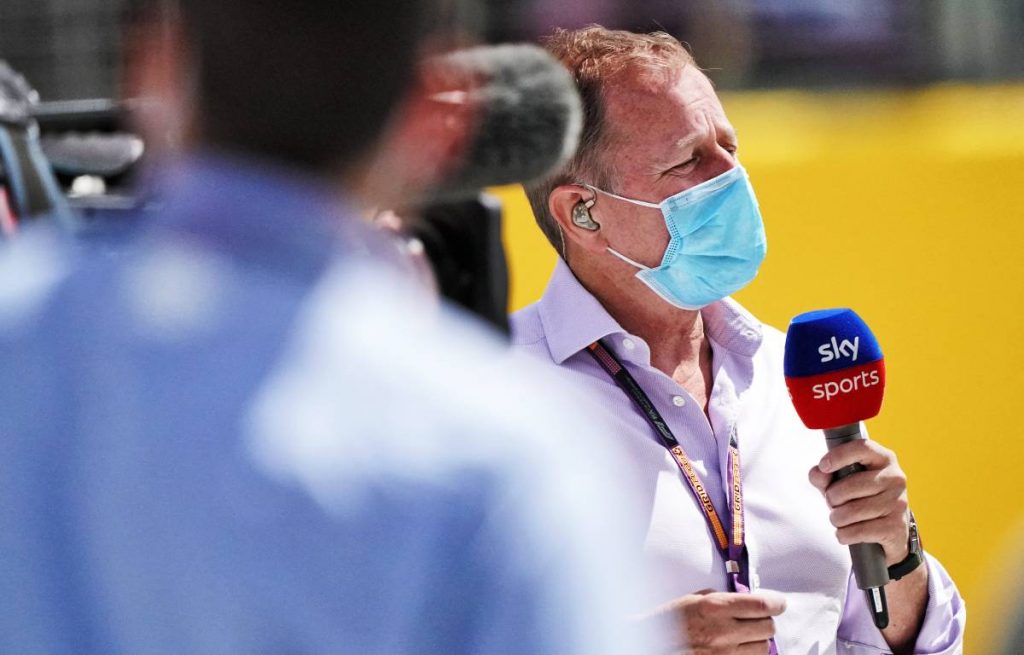 Check all the latest 2021 teamwear via the official Formula 1 store
Red Bull are hoping the worst-case-scenario that occurred for them at Silverstone may yet be mitigated by a review of the incident they have requested of the FIA.
The initial hearing will take place on Thursday afternoon and Brundle, who had said previously he had heard Red Bull have data showing Hamilton would have missed the corner had he not clipped wheels with Verstappen, explained what they need to produce.
"It's really hard to get new information that the stewards haven't already seen because they've got incredible amounts of data coming off the car, different video angles and lots of stuff we don't get access to," said Brundle.
"This first stage is all about 'is there something new and relevant to this incident which means it will get a review?' That's the key thing and then it goes to the review, so it's not the review that's going to happen tomorrow afternoon.
"Red Bull, I think, will be trying to come up with some GPS data to say Hamilton was much faster into there, had no intention of making the corner, was using Verstappen to get around the corner.
"Did he open the steering wheel anywhere we haven't seen up until now? Should he have gone much further to the right? Did Max leave him racing room? All of those sorts of things."