Brundle did not request new gridwalk bodyguard rule
Martin Brundle has clarified he did not personally request Formula 1's new ruling to remove bodyguards from the grid.
Pre-pandemic, Brundle's gridwalk, where he speaks to drivers, team personnel and often famous faces from the world of F1 and beyond, had long been an iconic part of Formula 1 coverage.
And finally the gridwalk returned at the 2021 United States Grand Prix, going down as one of the most memorable yet – although not necessarily for the right reasons.
Brundle attempted to speak with American rapper Megan Thee Stallion but was thwarted by the intervention of bodyguards, one at the front warding off Brundle while another following behind told the former F1 racer he could not "do that".
The 62-year-old's reply of "I can because I just did" gained plenty of traction online, paving the way for frustration over a perceived lack of respect towards Brundle and Formula 1.
Brundle himself took to social media to ask for more "manners and respect" from the celebrity visitors.
Tennis star Serena Williams was also stopped from talking to Brundle by her security at the United States GP.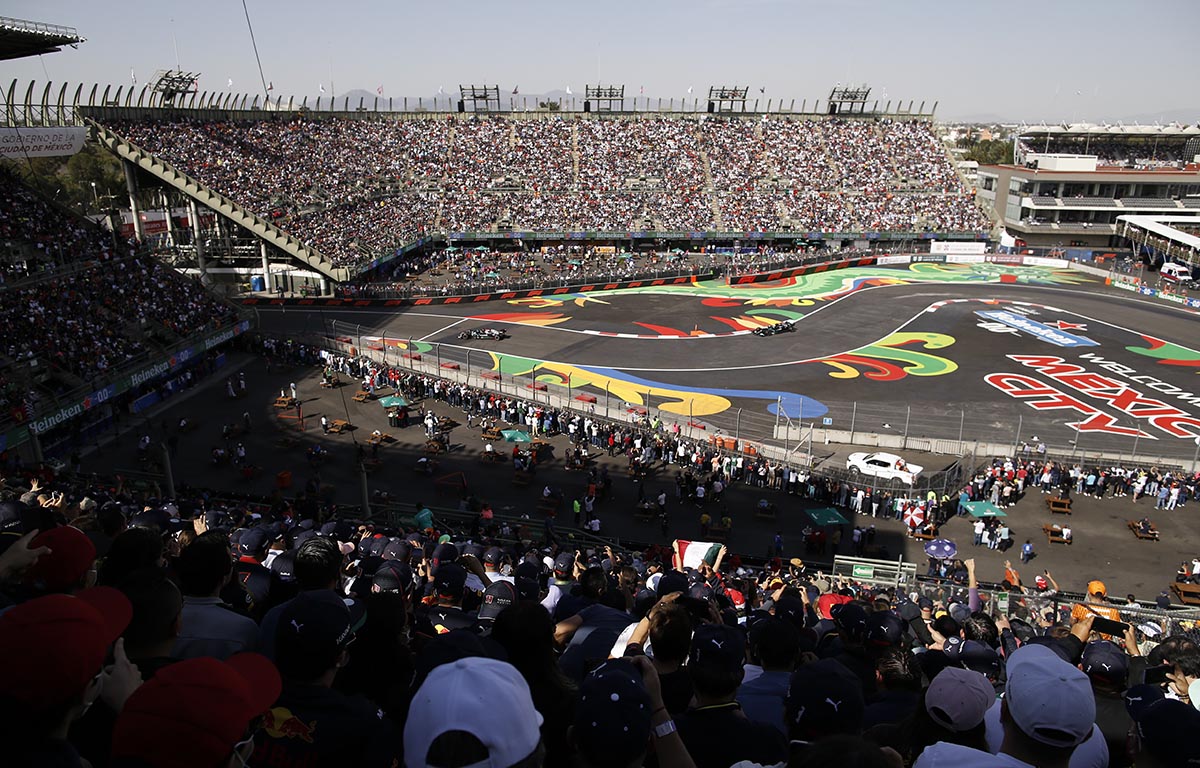 Formula 1 did indeed take action though, with a 'Brundle clause' now in place which states a "security entourage" can no longer be with celebrities on the grid.
"Celebrities aren't obliged to do interviews whilst on the grid, but security entourages are now no longer allowed to accompany them on there," Formula 1 clarified to PlanetF1.
It was Brundle who first revealed this new procedure while completing his gridwalk at the Mexican Grand Prix, but he has now made it clear it was not put into place at his request.
He also clarified he does not "care who visits the F1 grid", following his reveal that he likes "to call out some of the celebs I think are just using the grid a little bit".
"For the avoidance of doubt I don't care who visits the F1 grid, the more the merrier," he tweeted.
"Talk to me, ignore me, shove, wave, hug, call me names, whatever makes you happy. All I ask is that you soak up the atmosphere, enjoy the privilege. I've not asked for any grid protocol changes."
Four rounds remain of the 2021 Formula 1 season, with the Sao Paulo Grand Prix next up as the series returns to Interlagos for the first time since 2019.
For the final time this season, sprint qualifying will be in use at the Sao Paulo GP.
"Brundle clause" introduced to F1
The "Brundle clause" is being introduced to the F1 grid.