Brundle: Leclerc has 'had enough' of Ferrari misfortune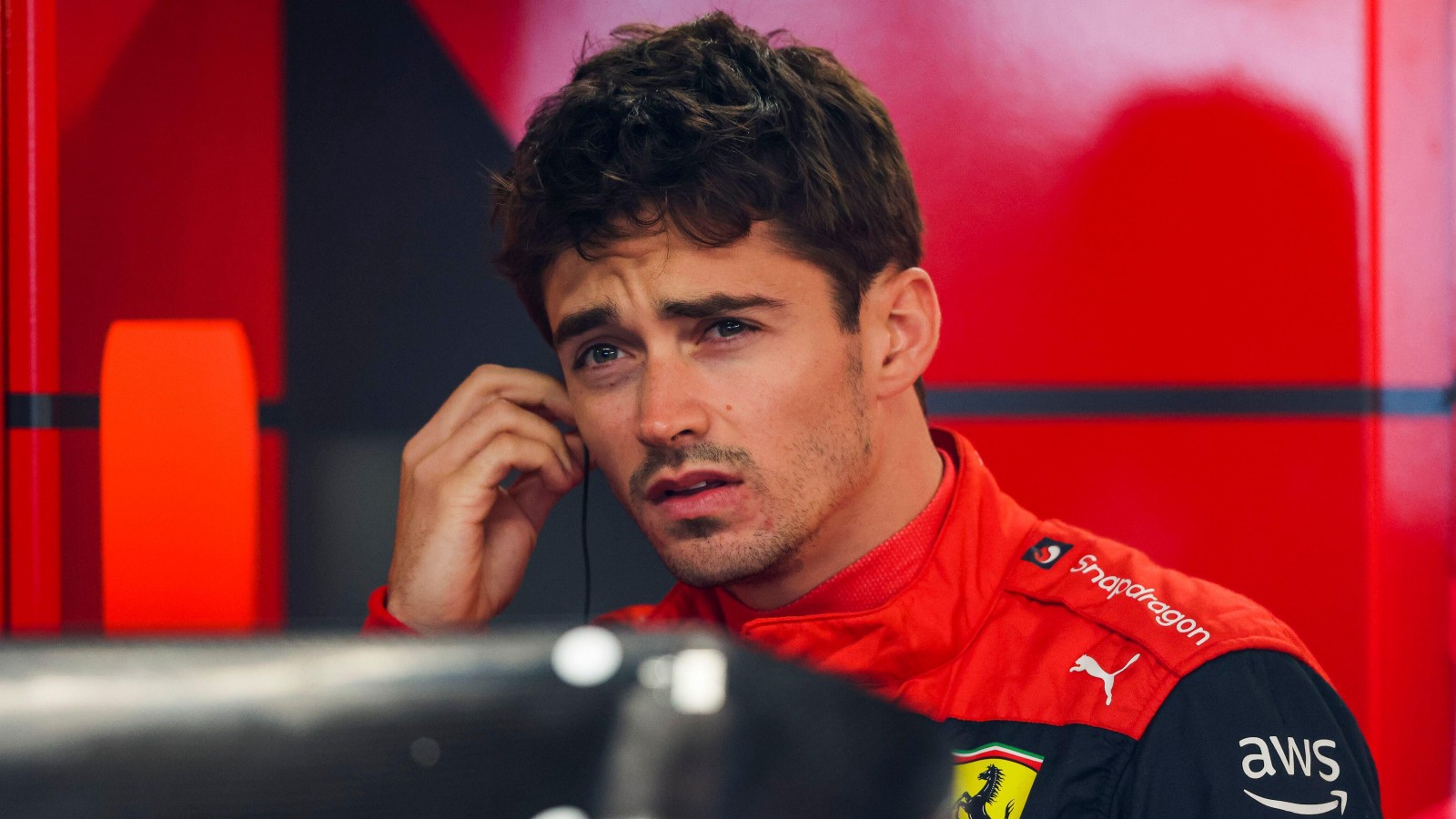 Martin Brundle thinks Charles Leclerc is struggling to cope with the misfortune he has endured at Ferrari over the past five races.
After a brilliant start to the season, winning two of the first three grands prix and finishing second in the other, little has gone right for Leclerc on Sundays.
He was forced to retire while leading in Spain and Azerbaijan due to engine failures, while in Monaco and Britain botched strategies from the team meant potential victories turned into fourth-place finishes.
As a result, from holding a healthy World Championship lead after his triumph in the Australian Grand Prix, Leclerc is now 43 points behind Max Verstappen, the main beneficiary of his travails, and nine adrift of the other Red Bull driver, Sergio Perez.
The problems have clearly been getting to the 24-year-old, as evidenced by some tetchy team radio messages and a conversation after the British Grand Prix with team principal Mattia Binotto, who was seen wagging his finger at the Monegasque.
The duo have subsequently cleared the air when Binotto travelled to Leclerc's home Principality in the build-up to the Austrian Grand Prix.
However, Brundle, speaking on Sky F1, believes there are palpable signs of Leclerc's increasing frustration as so many chances to add to the four career F1 victories he has achieved go begging.
Where does Leclerc go from here?
Things haven't gone for Charles Leclerc in the past few races, so how can he get back into the battle at the front?
Speaking in response to footage of Binotto wagging his finger at Leclerc, Brundle said: "We all live life, we are all human beings and that's not a Formula 1 story is it? We all know what the finger-wagging means.
"Charles could be here today, I think, comfortably leading the World Championship actually.
"They (Ferrari) have messed up on strategy, they have messed up on reliability, he's been on pole position six times, he's so unbelievably fast.
"I'll never know how he went so fast at Silverstone with a part of his front wing missing all the race as well, and he's miles behind in the World Championship, not even second in the World Championship at the moment.
"So they need to manage down their superstar because I think he's kind of had enough of things not running his way."
Regarding his Monaco meeting with Binotto, Leclerc was reported as saying: "He was first quite angry with me after Silverstone because he saw me extremely down, which obviously he understood but he just wanted to make sure I was okay.
"Then in Monaco, something we usually do, he came to Monaco because the last five races have been quite hard on me, and I just wanted to stay at home and disconnect a bit from everything, to be fully 100% for this weekend.
"He just came to Monaco to speak about the last five races and to make sure it was all fine on my side."