Martin Brundle's theory on Charles Leclerc's bouncing problems in Miami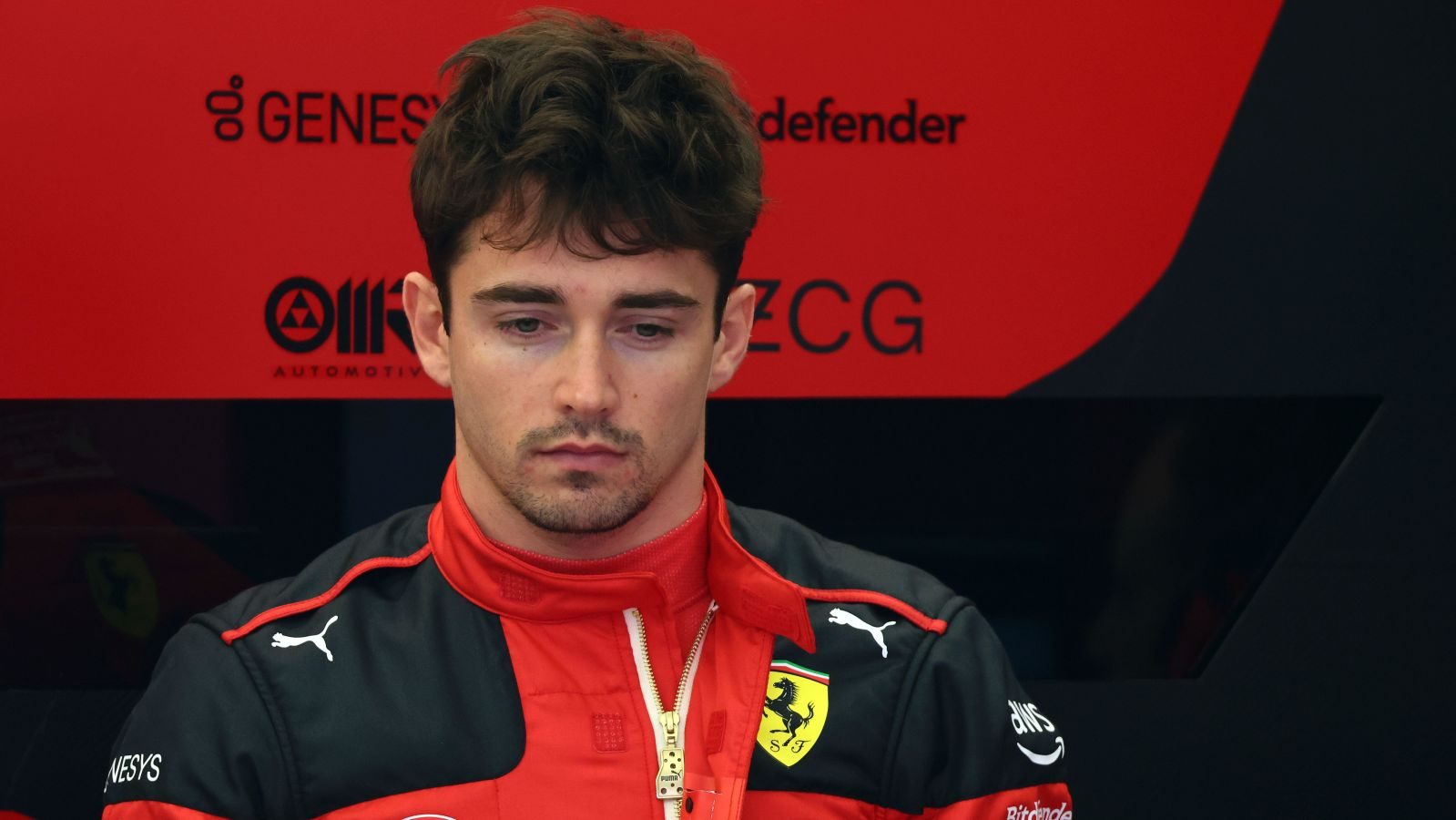 Suffering with bouncing in the high-speed corners in Miami, Martin Brundle has suggested Charles Leclerc's qualifying crash which necessitated a new floor "may have contributed" to his problems.
Leclerc had a weekend to forget at the Miami Grand Prix with the Ferrari driver twice crashing at Turn 7. His first accident in Friday practice damaged the front of his car while his second, which brought out a red flag that ended qualifying, wrecked the rear of the SF-23.
As such Ferrari replaced his gearbox ahead of the grand prix while also fitting a new floor assembly along with rear suspension, rear wing, exhaust tailpipe and steering wheel.
Starting seventh, Leclerc was running as high as P6 only to lose that position to Lewis Hamilton late in the race.
"To me something wasn't right," he said after the race. "I say this because of how much the car bounced on high-speed corners, how much I touched the ground."
Brundle reckons he may have only himself to blame for the bouncing as his qualifying crash necessitated a new floor.
PlanetF1.com recommends
Concerns voiced over Charles Leclerc's driving ability: 'He's win or bin'
'Charles Leclerc doesn't have maturity nor consistency to win World title'
"Leclerc must stop crashing his car, it's holding him and the team back," the former F1 driver wrote in his latest Sky Sports column.
"There are always knock-on effects during a race weekend from those incidents, and he needed a new aero underfloor after the qualifying crash which may have contributed to the bouncing and issues he reported in the race.
"He is unbelievably fast and committed, and he can afford to trade a fraction of that to build a better race weekend, and so a better season. He must lead the team to higher things and not keep the repair shop so busy."
It wasn't the first time Brundle had his say about Leclerc's Miami crash, telling Jenson Button during commentary that the Monégasque driver is "breaking an awful lot of Ferrari parts and costing opportunity.
"He is every bit as quick as anyone else, if not the fastest driver out there in terms of raw pace but he doesn't seem to know where the limit is.
"I remember saying when he was at Sauber, 'I cannot wait to see this lad in a Ferrari'. But he is going to have to stop making so many mistakes.
"It has been around a few years now and I think he drives absolutely to the ragged edge of the limit and it keeps catching him out."
Button added: "He is also guilty of over-performing.
"It is a tricky one, he probably does take more risk than most and he has even said that in qualifying, but he has also put it on pole position when we didn't think they had a chance over the Red Bull, so it is a tricky one.
"We are always going to pick him up on what just happened. I like how he goes racing, I like how he puts everything on the line."
Five races into this season Leclerc is down in seventh place in the Drivers' Championship where he trails Max Verstappen by 85 points.