Brundle criticises Lineker for 'encouraging reckless behaviour'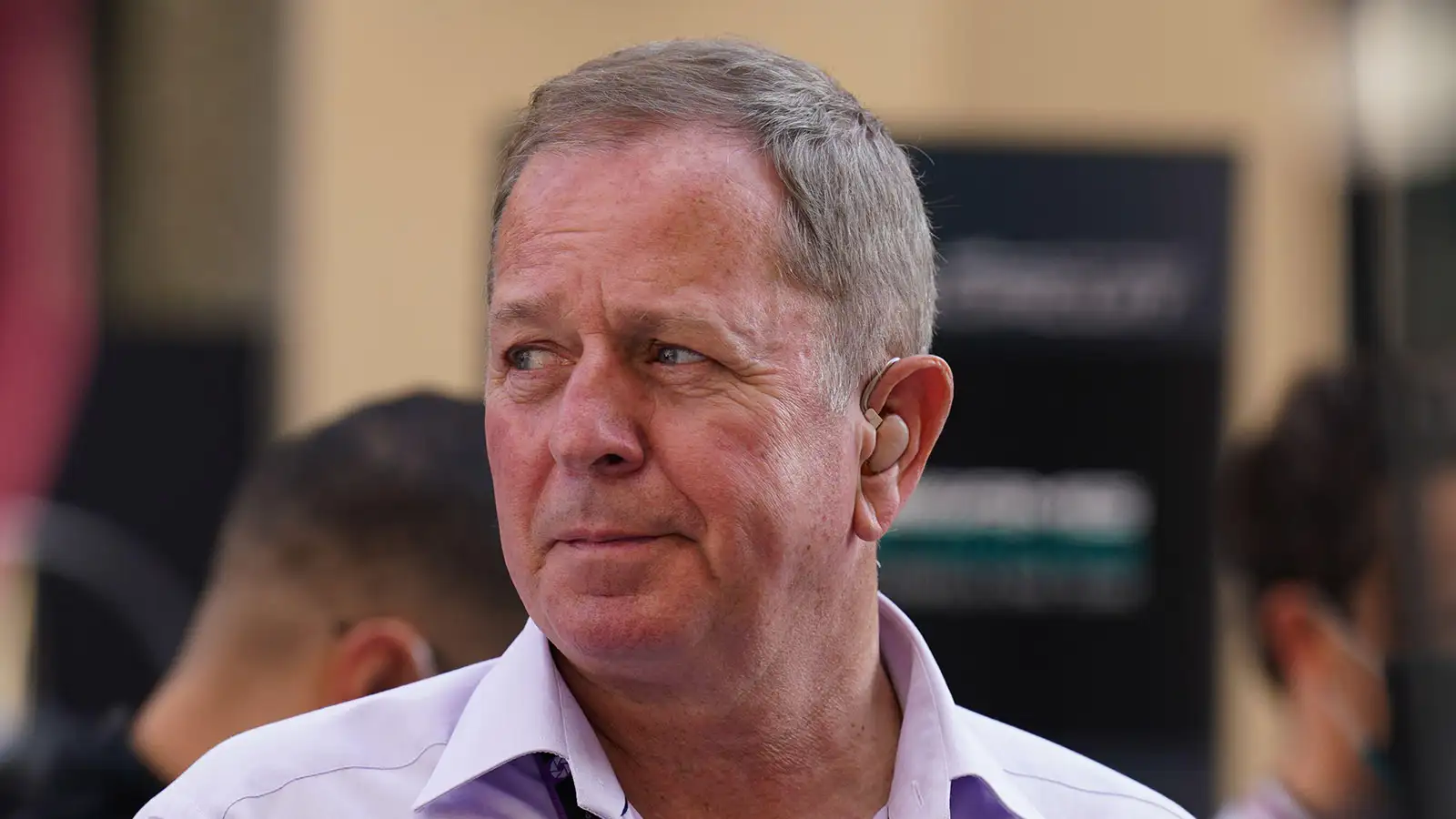 Martin Brundle has voiced his disagreement with Gary Lineker over the protests which took place at Silverstone at the start of Sunday's race.
Seven people were taken into custody after environmental protesters breached the barriers at the side of the track and ran to sit on the track surface on the Wellington Straight as the race started.
It was swiftly red-flagged after an enormous accident for Zhou Guanyu at the first corner, and those protesting were seen sat at the side of the track as the drivers crept past under red flag conditions, while marshals and police dragged them off the live circuit.
Northamptonshire Police had received intelligence that suggested such a protest from the 'Just Stop Oil' campaign would occur at the weekend, adding that doing so could put lives at risk.
They went ahead with their plans regardless, and former England international footballer Lineker, now one of the UK's most well-known TV presenters, came out in support of the move, posting on Twitter: "If it's not already too late [to stop climate change], history will look back very favourably on these people."
If it's not already too late, history will look back very favourably on these people. https://t.co/DHjVXHvZRh

— Gary Lineker 💙💛 (@GaryLineker) July 4, 2022
But this prompted a swathe of criticism from fellow social media users, not least Sky pundit and former F1 driver Brundle, who mentioned just how serious the consequences could have been if their protest occurred at full racing speed.
He responded: "Gary please don't encourage this reckless behaviour.
"They'd have been sliced into 100 pieces and fans, marshals and drivers were wholly at risk of injury and death. We already had one lucky escape. I totally 100% support freedom of speech and opinion, but do it responsibly."
Brundle's Sky colleague Karun Chandhok agreed, adding to his point: "Also – if they had actually done any research, they would realise that F1 engines are the greenest on the planet and are setting the standard for the road car industry.
"Plus, with the research funding for fossil free fuels, we're actually leading the solution, not the problem!"
Many others who disagreed with Lineker's view highlighted what could have been a comparison with the tragic death of Tom Pryce at the 1977 South African Grand Prix at Kyalami, who collided with marshal Frederik Jansen van Vuuren at high speed, in a horrific accident which killed both men.
Six of the seven protesters arrested were subsequently charged with conspiracy to cause public nuisance, after appearing in Northampton Magistrates' Court on Tuesday morning.