Martin Brundle criticises 'injustice' of Fernando Alonso US GP penalty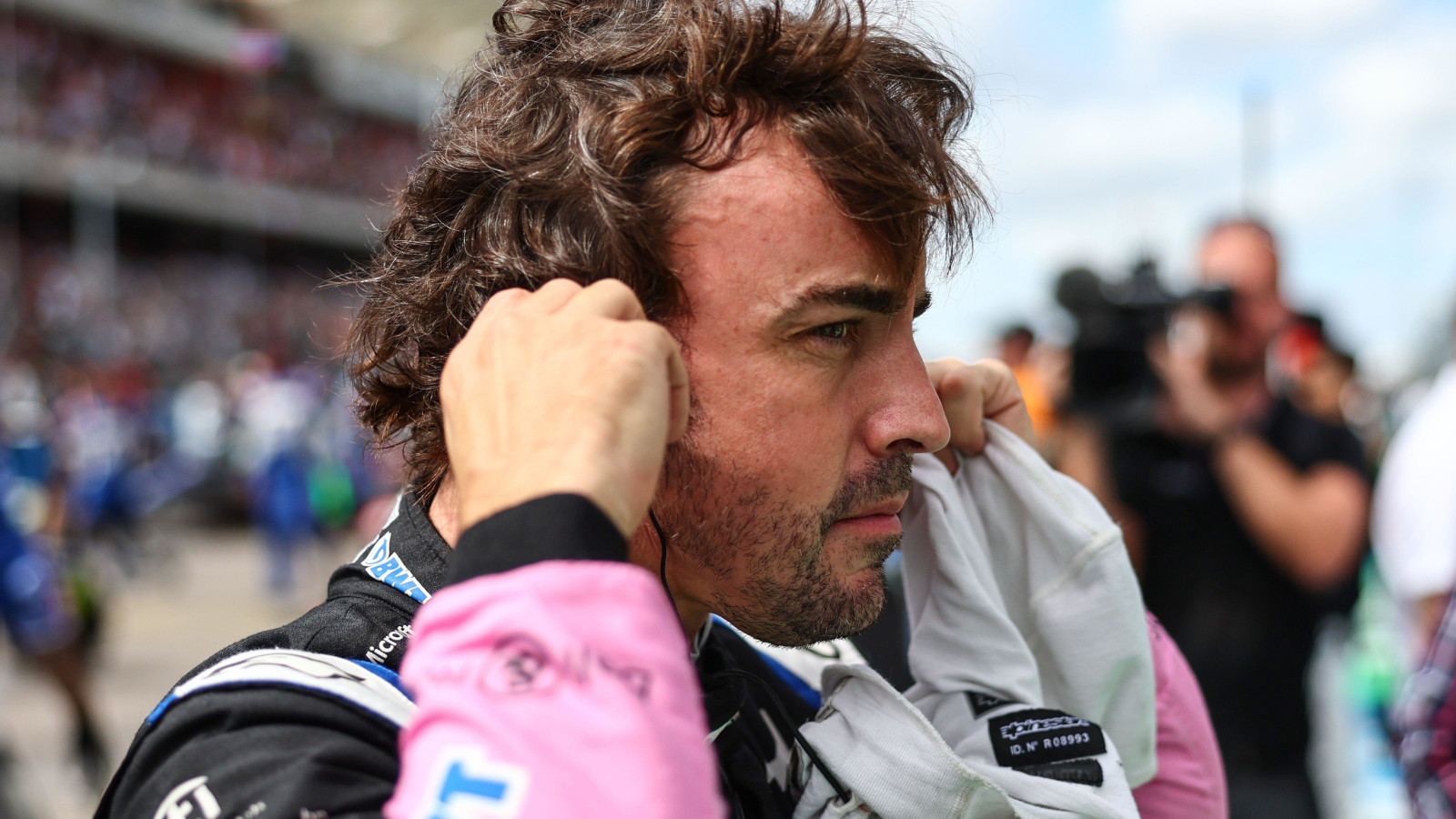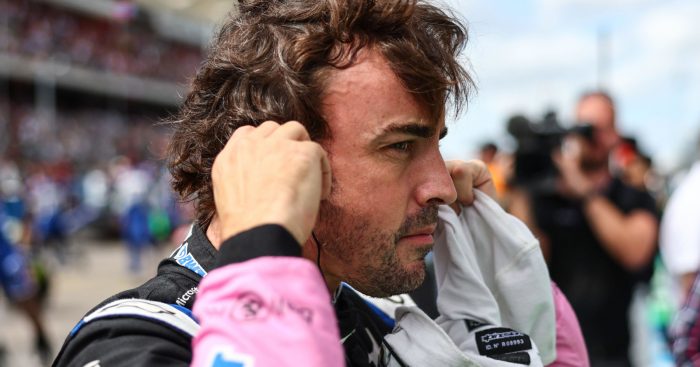 Martin Brundle said the stewards should have more "racers' common sense" after Fernando Alonso was handed a 30-second penalty.
During the race in Austin, which saw Alonso driving on two wheels at one point, the Spaniard's wing mirror fell off following his heavy hit back onto all four wheels.
From the on-board cameras, the mirror was seen bouncing up and down up for numerous laps until Alonso went to overtake Kevin Magnussen and it snapped off completely, remaining on the track until the race finish.
Alonso had done extraordinarily well to not only continue after his crash with future team-mate Lance Stroll but also guide the damaged Alpine car to P7 but that position is now in doubt.
After the race, Haas, who have been shown the black and orange flag which orders a team to return the pit to fix a faulty part more than any other team this season, protested that both Alonso and Sergio Perez were driving with broken parts but were not shown a flag.
The stewards seemed to agree and summoned both Alpine and Red Bull but the latter avoided a penalty after stating they had contacted the FIA's Jo Bauer during the race who said it was okay to continue.
Alpine however did not contact the FIA about the issue and their reasons fell on deaf ears with Bauer concluding that a black and orange flag should have been shown and that Alonso should have been forced to return to the pits.
As a result, Alonso was handed a 10-second stop-go penalty which corresponds to a 30-second penalty should the race be concluded.
Due to this penalty, Alonso was knocked down to P15 in the final classification with only Daniel Ricciardo and Nicholas Latifi finishing behind him.
Three grid places for causing a high-speed crash; 30 seconds for suffering damage in the crash… #F1https://t.co/PKSaYGBTIa

— PlanetF1 (@Planet_F1) October 25, 2022
The matter was not finished there though as Alpine argued that because Haas' protest was made after the protest deadline had passed, it was inadmissible. Both teams will meet with the FIA on Thursday ahead of the Mexican Grand Prix to discuss the matter.
Brundle has sympathy for Alonso saying it reminds him of an incident involving the two-time World Champion in 2006.
"This reminds me of when Fernando did an outstanding job with a damaged car after a puncture in qualifying at Monza in 2006," he wrote in his Sky Sports column.
"He was very dubiously penalised five grid places for 'blocking' Felipe Massa's distant Ferrari at which point he angrily said he no longer considered F1 a sport. Sixteen years later he obviously still does but the injustice feels about the same to me.
"Rules are rules and overall I support that they are being applied more rigidly, but they need some racers' common sense to go with them.
"Deciding whose front wing is safe when partly broken and whose isn't is rather subjective I would have thought, and Felipe Massa for example knows very well what it's like to be hit by discarded parts."
Alonso made his feelings known, stating that the future integrity of the sport depends on the outcome.