Brundle defends Max, 'move had to be made'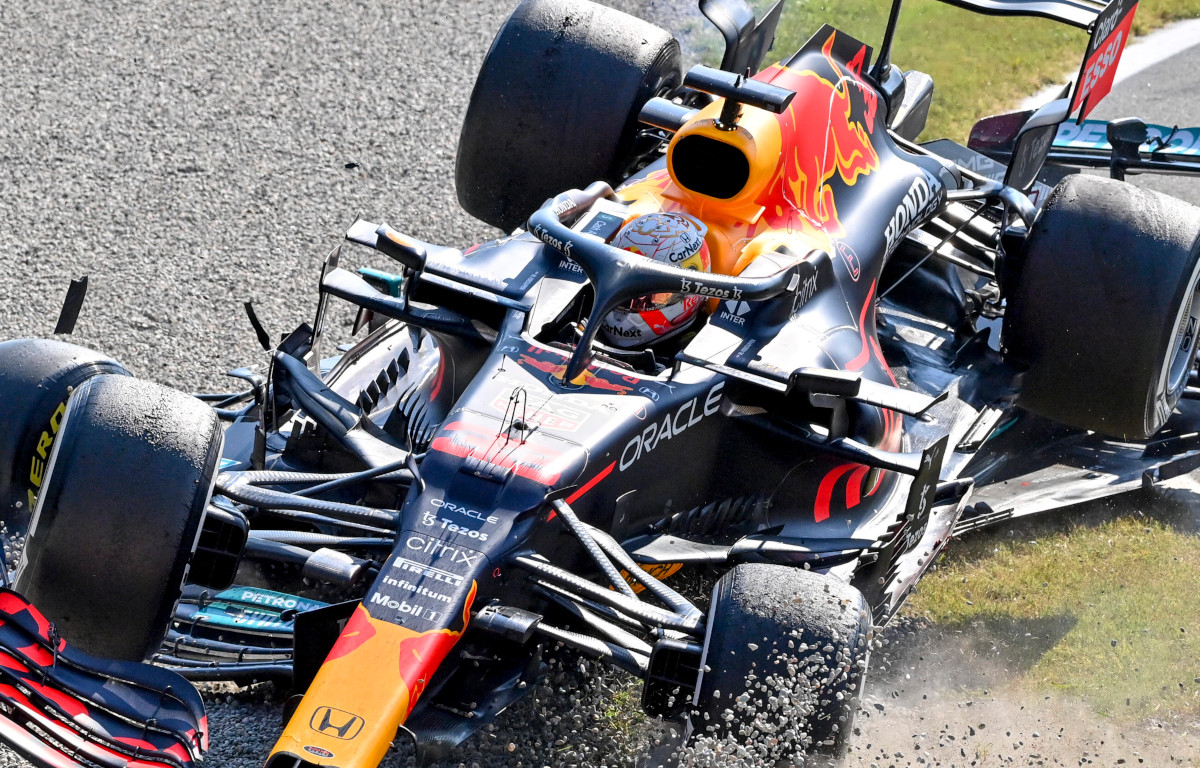 Martin Brundle says that while Max Verstappen attempted a perhaps "over-ambitious" pass on Lewis Hamilton, it was needed.
The title contenders collided at Turns 1 and 2 at the Italian Grand Prix, with botched pit stops for both forcing their paths to cross at Monza.
As Hamilton exited the pits, Verstappen would take the outside line into part one of the Rettifilo chicane, setting himself up to go up the inside of Hamilton at Turn 2.
The sausage kerb though would bump Verstappen into Hamilton, with both cars coming to rest in the gravel trap as Verstappen's Red Bull ended up beached on top of the Mercedes.
Verstappen was handed a three-place grid penalty for the Russian Grand Prix, having judged to have been "predominantly" at fault, but Brundle does not believe blame can be apportioned to either driver.
"True to form in this remarkable Championship, numerous circumstances dictated that the two Championship contenders would end up fighting over the same piece of tarmac," Brundle wrote in his Sky F1 column.
"Verstappen falling behind [Daniel] Ricciardo at the start meant that he didn't pull out anything like the gap expected out front. Meanwhile Hamilton's poor start in the Sprint race meant he only started the main race in fourth place.
"Red Bull delivered an unusually very slow 11-second pit stop for Max, and Mercedes delivered a steady four-second stop for Lewis. It just so happened that with all of these factors after 26 laps they were destined to meet.
"As Lewis exited the pits he was obliged to stay to the righthand side for the very long pit-exit line, Lewis would have been informed it was tight, and as he said afterwards he knew Max was there and duly left him a car's width as per the regulations.
"This was a key moment for the race and Championship, and both drivers knew that overtaking a similarly paced car was extremely difficult and they both needed to be in front.
"There was virtually no time for conscious thought, it was all about reflexes and instincts.
"Max went around the outside of Lewis in turn one, a bona fide move made with his car totally under control. It was not a wild manoeuvre with tyres locked up or suchlike. He would have appeared in Lewis's vision extremely quickly, and you can hear your rival too in such close quarters.
"The call that Max should have taken to the escape road as a matter of course doesn't stack up because then the 'move' is then over as you must yield position. They both knew he had to complete the chicane on track.
"If this is the expected default course of action why is the escape road full of nasty and potentially car damaging 'sausage kerbs', and why are drivers regularly penalised for using them here and at the second chicane?
"Lewis turned in expecting Max to take to the runoff, as indeed had happened the other way around earlier in the race and back in Imola for example. Max hoped there would be enough space, but Lewis gave up yielding back at Silverstone on race day.
"Maybe it was an over-ambitious move but it had to be made. Max was fully committed, perhaps he should have braked or backed out of the throttle but I doubt there was time, and he wanted the pass.
"At the end of the day their rear tyres connected which is quite telling. Maybe Lewis should have yielded and given more space in that split second, he was a long way into the middle of the track towards turn two, but why should he?
"That's why in live commentary I called it a racing incident and I stand by that. The Stewards have given Max a three-place grid drop for Sochi, and given their copious amounts of car and track data, varied camera angles, and interviewing both drivers, they duly considered it more Max's fault than Lewis'."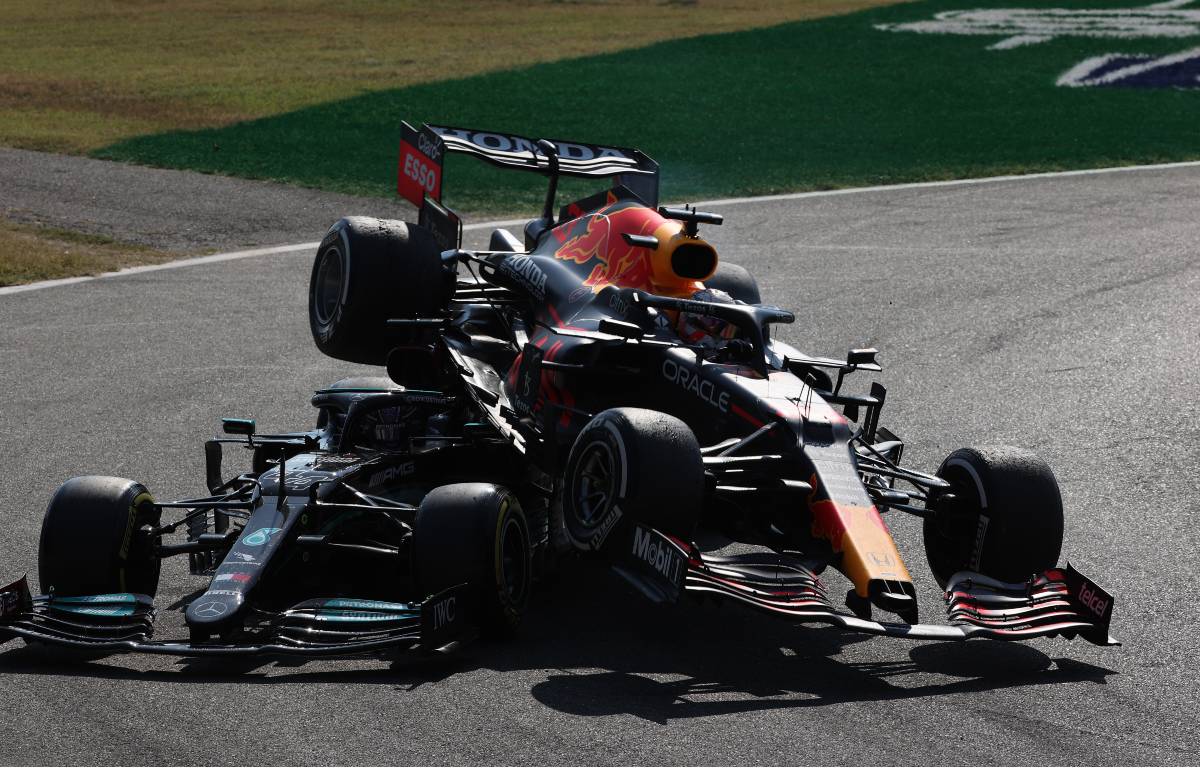 Check all the latest 2021 teamwear via the official Formula 1 store
With neither driver taking any points away from the main Italian Grand Prix, it meant Verstappen actually extended his lead over Hamilton in the Drivers' Championship to five points thanks to his P2 in Sprint Qualifying.
It was an unexpected outcome at a track which was billed as Mercedes territory.
And so, Brundle expects it will be Verstappen who walked away from the crash more satisfied with the outcome.
"It must be said that neutral points on race day in Monza was probably a net gain for Max over Lewis given expected car performances," he said.
"But they're two world-class drivers really going for it head to head in a Championship where literally every point will count come the day of reckoning."
PlanetF1 verdict
Did Max Verstappen deserve his penalty or racing incident?
Did Max Verstappen deserve a penalty for his crash with Lewis Hamilton?