Martin Brundle doubles down in heat debate with Lewis Hamilton in agreement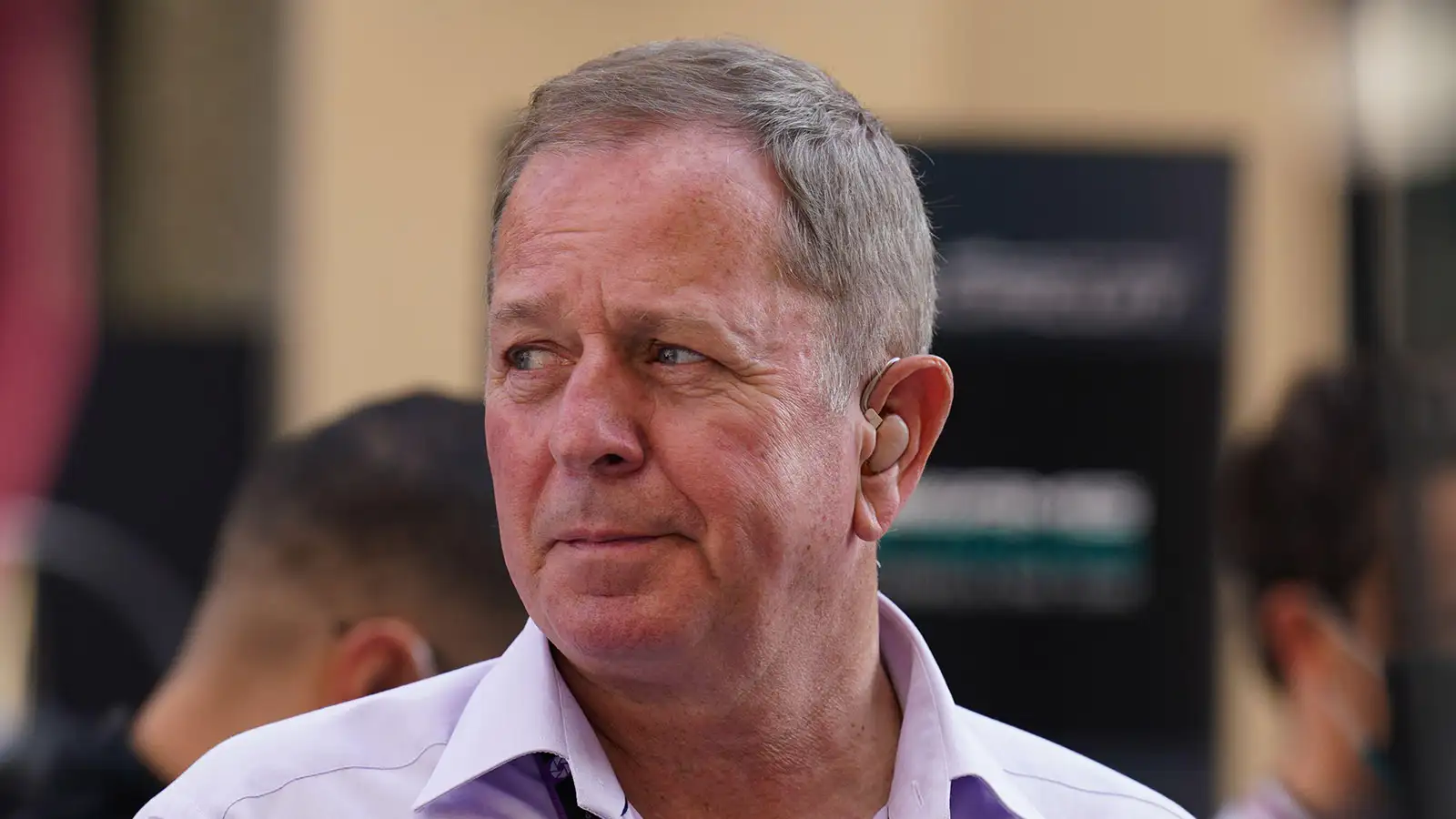 Martin Brundle has doubled down on his belief Formula 1 drivers should be put through trials such as Qatar, as while it's good to minimise most of the danger, the sport "can't edit out the challenges".
Racing in Qatar at the end of the summer, the heat and humidity left left several drivers in need of medical attention as they climbed out of their cars after a gruelling 56-lap Grand Prix, prompting the FIA to announce steps would be taken to avoid a similar situation.
While one of those was already on the cards, the Qatar race taking place six weeks later next season, motorsport's governing body also spoke of measures that "may include guidance for competitors, research into modifications for more efficient airflow in the cockpit, and recommendations for changes to the calendar to align with acceptable climatic conditions, amongst others."
Lewis Hamilton warns F1 against getting 'too soft'
Brundle called that a "weak view" as the former F1 driver believes races such as Qatar show what "heroes and athletes" the drivers are.
He was criticised for his view with Alex Albon saying the drivers weren't "divas" in their complaints, the conditions were "bad", while George Russell says it was easier in yesteryear as the cockpits didn't carry all the hot electronics they do today.
Brundle, though, did have one person in his corner in Lewis Hamilton.
Telling Sky Sports that Formula 1 should not become "too soft", the seven-time World Champion added: "This is an extreme sport and we are paid very highly for what we do. And from my perspective, when I've not been feeling great at the end of the race, I've just got to train harder. And that's how it's been for me.
"I don't personally want them to shorten the races and make it easier for us. I want it to be extreme.
"I want to feel the difference, I want to feel pain in my body. I want to be able to, hopefully with that extra bit of training that you put… helps you get that extra lap and win that race. That's what this is about."
Brundle agrees with the Briton, adamant that "challenges" have to be part of the sport.
"I'm with Lewis on this," Brundle told Sky F1. "I've been lifted out of a car a couple of times – two races I'm particularly proud of – I've rolled it into a ball, run back to get in the spare car.
"So I feel qualified to say because I've been there, done it.
"NASCAR, GT, everybody puts up with a lot of temperature. Qatar was right on the limit. It'll get sorted out for next year.
"We are guardians of this great sport. We're just passing through. All of us here! We represent the blood, sweat, tears, broken bones, lost lives of the previous 73 years.
PlanetF1.com recommends
Examined: F1's lucky escape with Qatar Grand Prix a clear step too far
F1 2023 driver salaries revealed: How much do Formula 1 drivers make?
"Hundreds of millions of people tune in. Hundreds of thousands spend hard-earned money to turn up to see something incredible, something you couldn't or wouldn't want to do yourself.
"After the race the drivers looked like total heroes. I could see they were struggling.
"We edit out most of the danger. Many would say that's a good thing. We can't edit out the challenges. We have to keep them.
"You're not going to pass out in the car. You're going to pull into the pits, as Logan Sargeant did.
"I've said my piece on that. Interesting what others think. I do feel quite strongly about that."
As for what solutions there could be to the extreme heat and humidity the drivers experienced in Qatar, Brundle said: "The teams will put more air through the car, the drivers will prepare differently.
"I accept that was on the limit. What was the solution? Cancel the race? Shorten it by 20 laps? There was no solution."
Read next: Winners and losers from the 2023 United States Grand Prix qualifying