Brundle excludes Vettel from his elite driver list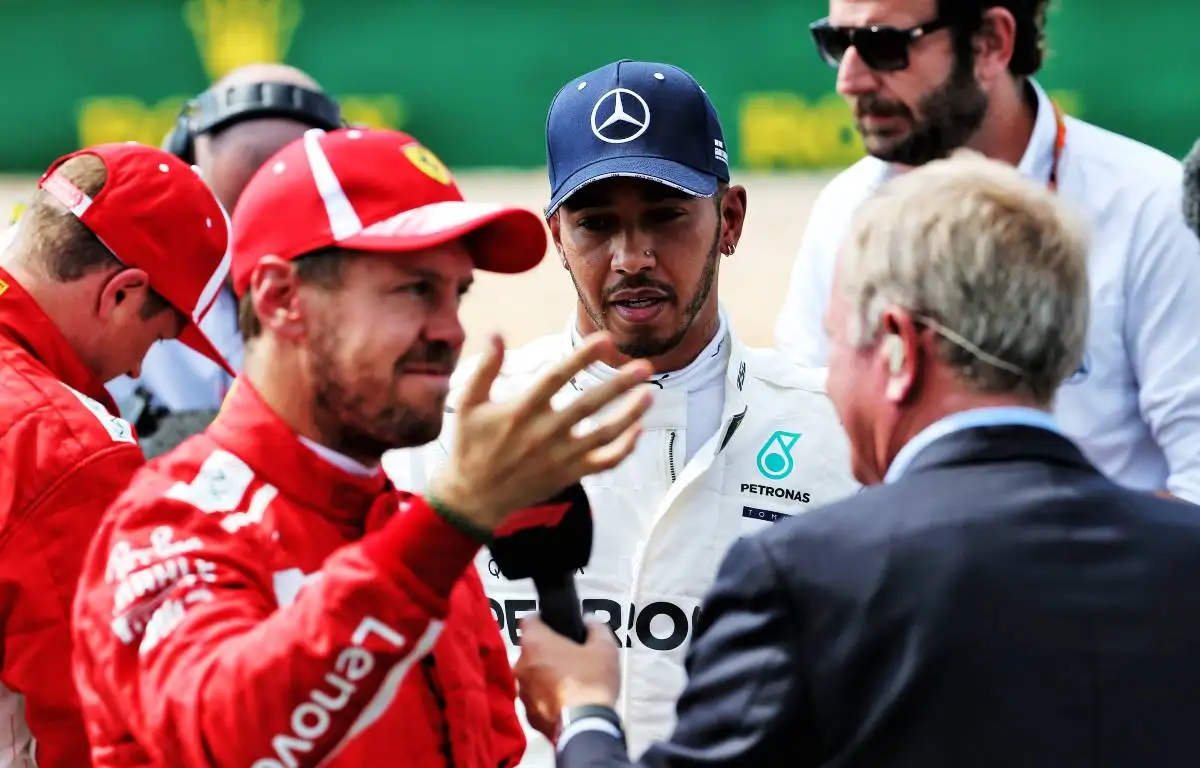 Martin Brundle thinks Sebastian Vettel is no longer among Formula 1's top five drivers, believing "his best time is behind him".
Vettel has experienced a fairly rapid decline in fortunes since 2018 when he finished second in the World Championship with five race victories for Ferrari.
The following year he won only once, in Singapore, and that has proven to be his most recent grand prix triumph on the way to ending up fifth in that season's standings.
Before the 2020 campaign had even begun, delayed by the pandemic, the German was told his Ferrari contract would not be extended to 2021 and he bowed out from the Scuderia with only one podium finish in that campaign and P13 in the championship.
This season, Vettel joined Aston Martin, where the highlight so far has been a runner-up finish in Azerbaijan but he sits only 12th in the standings.
Of course, nobody can take away the 34-year-old's four world titles secured from 2010-13. But Sky F1 broadcaster Brundle is unable to class Vettel in the elite group anymore.
"If you were to nominate the top five of the current field, I don't think you would include Seb. His best time is behind him," said Brundle, quoted by Motorsport-total.com.
Indeed, besides the obvious 'big two' of Lewis Hamilton and Max Verstappen, Brundle would struggle to even put Vettel in his top eight.
Asked to continue his ranking and complete the top five, the 62-year-old said: "Then maybe Lando [Norris] and Charles Leclerc. George [Russell] maybe. Or Sergio [Perez]. Possibly Carlos Sainz as well. Or Fernando [Alonso]. Fernando definitely belongs in there!
"But whichever way you look at it, Seb doesn't belong."
Note there was no mention of Valtteri Bottas and Daniel Ricciardo either, nor Pierre Gasly for that matter.
However, Brundle did add regarding Vettel: "I respect him a lot and he still seems motivated, which impresses me. He still has the experience and the knowledge and that's very helpful for Aston Martin.
"In the wheel-to-wheel duel though, he sometimes lacks something. It's always been a bit like that but in recent years it's increased, you have to say. On the other hand, there are races like Hungary where he sees the chance and is fully there."
On that occasion, in a chaotic race, Vettel chased Esteban Ocon hard for the win but was subsequently disqualified from second place as insufficient of a fuel sample could be taken from his car.
"He's a fantastic driver," continued Brundle. "You have to give him that. But I wouldn't include him in my top five if I had to write them down."
PlanetF1 Verdict
Brundle: Vettel's best days behind him
Martin Brundle said if he wrote down the top five F1 drivers on the grid right now, Sebastian Vettel wouldn't be one of them.