Brundle sure Hamilton 'will be back' for 2022 season
Ex-F1 racer Martin Brundle does not believe that Lewis Hamilton will decide to quit off the back of the Abu Dhabi controversy.
Hamilton has remained silent ever since his bid for a record eighth title fell apart in controversial fashion, with talk continuing to swirl that he may not come back for the 2022 campaign.
Mercedes principal Toto Wolff is currently unable to give any assurances that their star driver will indeed return.
It was reported that Hamilton's decision could rest on the FIA's report into the events of the season finale in Abu Dhabi, but it has been revealed that the findings will not be released until March 18, the first day of practice at the 2022 season-opener in Bahrain.
Brundle though is confident that Hamilton will be back to mount another challenge for title number eight in 2022.
Asked during a special episode of Sky F1's The F1 Show, titled 'Abu Dhabi: One Month On', if Mercedes and Hamilton could think of leaving F1, Brundle responded: "Absolutely not, I don't buy any of it to be honest.
"I'm sure Toto has been asked by Lewis, 'what are you doing about this?' But Formula 1 is fantastically successful for the Mercedes-Benz brand, while Lewis is 37 years old and we know he's driving at his peak, incredibly determined and competitive.
"He'll be back."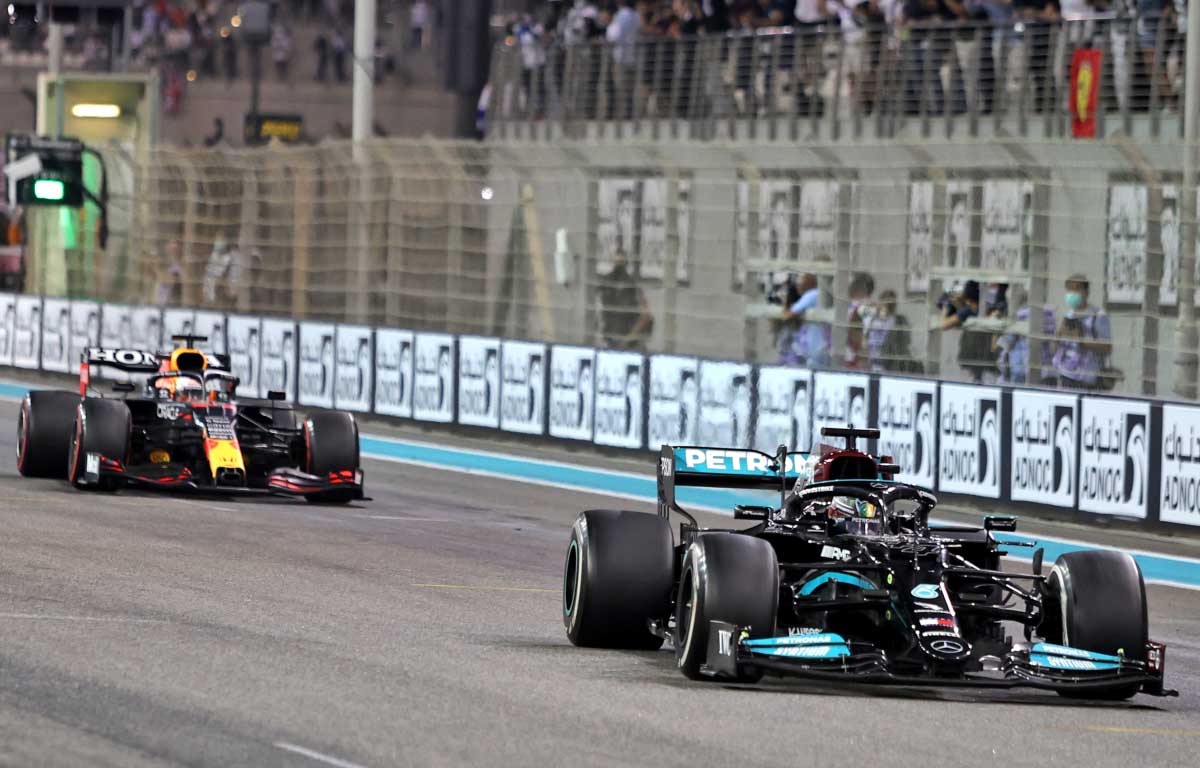 Mercedes recently denied talk that a deal had been cut between them and the FIA, which saw them drop their intention to appeal the Abu Dhabi race in exchange for FIA race director Michael Masi, as well as the FIA head of single-seater technical matters Nikolas Tombazis, no longer being in their positions for the 2022 season.
Regardless of whether there was any truth to that, Brundle said he was uneasy about the idea of any team or driver holding such control.
"I'm a little bit uncomfortable of a team and a driver starting to determine who is doing what in Race Control, or any other role in F1 – that's the tail wagging the dog to a certain extent," he said.
"If I was a Formula 1 boss and my driver came to me and said I don't want to race anymore if that guy is staying around, I would immediately stop thinking about race control and thinking has my driver lost his motivation, which of course he hasn't.
"Lewis will be back and he'll be pressing the throttle ever harder."
1996 World Champion Damon Hill drew on his own experience from 1994, having lost out on the title to Michael Schumacher following a controversial collision in their decider in Australia.
Admittedly, Hill's situation was different at that time since he had not won a title, while Hamilton has seven.
But, since Hamilton is tied on Schumacher for the most world titles in F1 history, Hill, like Brundle, is sure that Hamilton will want to return and break that record.
"I wanted to win a championship, Lewis has already won seven, it's a bit different," said Hill.
"He might just think I've done all I can do.
"But I'm sure that eighth title is just too tempting, I'm sure he'll want to come back and have it and put all this to rest."
Anthony Davidson, also a former F1 racer who served as Mercedes' simulator driver between 2012-21, made it a clean sweep, backing Hamilton to put right the self-perceived wrongs of the 2021 title climax.
"You could get complacent – but there's no better way to motivate that team of a strong 1000-plus from Brackley, to come back this year fighting ever harder than before," said Davidson of Hamilton's future.
"I'm sure he will be [there], I would want to be. Who wouldn't want to get back into that car this season and go and put things right? Because I'm sure that's what he wants to do – win it the right way."
Wolff set for crunch talks
Toto Wolff is set to meet with FIA president Ben Sulayem to have crunch talks.