F1 bring in 'Brundle clause' after bodyguard incident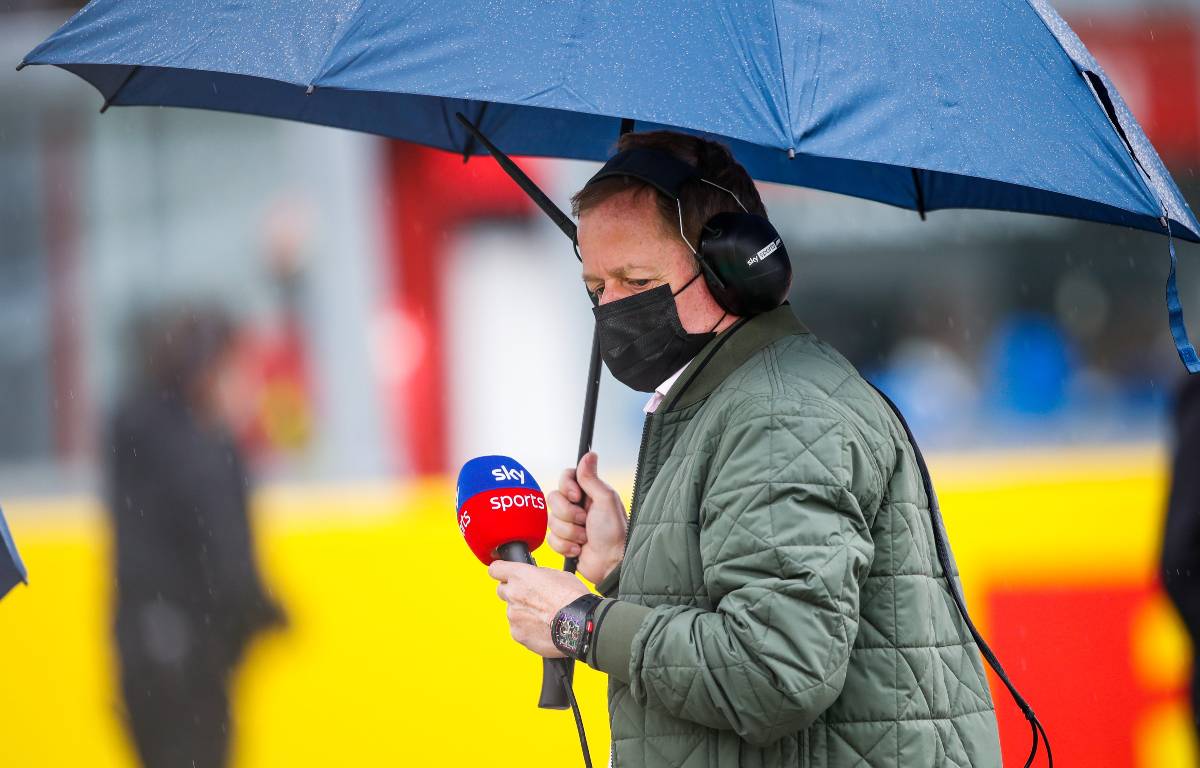 Martin Brundle will no longer have to contend with celebrities' bodyguards during his pre-race gridwalks following his Austin run-in that went viral.
The Sky F1 broadcaster reached a new level of fame, and especially in America, following his attempts to interview rapper Megan Thee Stallion.
Although the artist herself appeared reasonably happy to talk to Brundle when he approached her while walking down the grid, her entourage had other ideas.
A bodyguard walking in front turned around and warned off the 62-year-old, while another at the back of the group told Brundle he could not "do that", to which the veteran of 158 grand prix starts replied: "I can because I just did."
After that incident, Brundle called for "manners and respect" from those accompanying celebrity guests when they are on Formula 1's patch, while the episode was replayed and discussed on American TV shows besides going viral on social media.
I have felt under pressure on the grid before but by people called Senna, Prost, Schumacher, Mansell, Piquet and so on. Bodyguards visiting the grid for the first time don't bother me, everyone's got a job to do, but they could maybe learn some manners and respect on our patch 🤔

— Martin Brundle (@MBrundleF1) October 25, 2021
At the Mexican Grand Prix, Brundle confirmed new protocols had been introduced after Austin, which was his first gridwalk since the onset of the pandemic delayed the start of the 2020 season.
Following Brundle's comments about the new procedure, Formula 1 has clarified to PlanetF1: 'Celebrities aren't obliged to do interviews whilst on the grid, but security entourages are now no longer allowed to accompany them on there.'
Brundle clearly prefers talking to celebrity guests who have a genuine interest in F1 rather than those who are simply there to promote themselves.
"I like to call out some of the celebs I think are just using the grid a little bit, if I'm honest. They don't really have a passion," he said.
"I know there are millions of fans at home going 'I should be on that grid. I'm a massive Formula 1 fan, not them'.
"But my claim to fame at last. I get ignored by Megan Thee Stallion, I get biffed out of the way by a man mountain and then told off by a Malfoy lookalike who doubtless was on his first ever time to a Formula 1 grid.
"I put out a simple tweet about it and got five million impressions. I don't understand any of that, to be honest."
Brundle had said earlier this year he had not missed the gridwalks during their absence and never watched one back.
"I like the challenge and it makes me nervous because it's eight or nine minutes of live television, unscripted, unrehearsed, and just 'go'," he said.
"It makes me nervous mostly because it's my alter ego. I've had some classically good moments on the grid and some classically bad ones."
PlanetF1 Verdict
"Brundle clause" introduced to F1
The "Brundle clause" is being introduced to the F1 grid.