Martin Brundle on Fernando Alonso's despair: Not the emotion we often see from him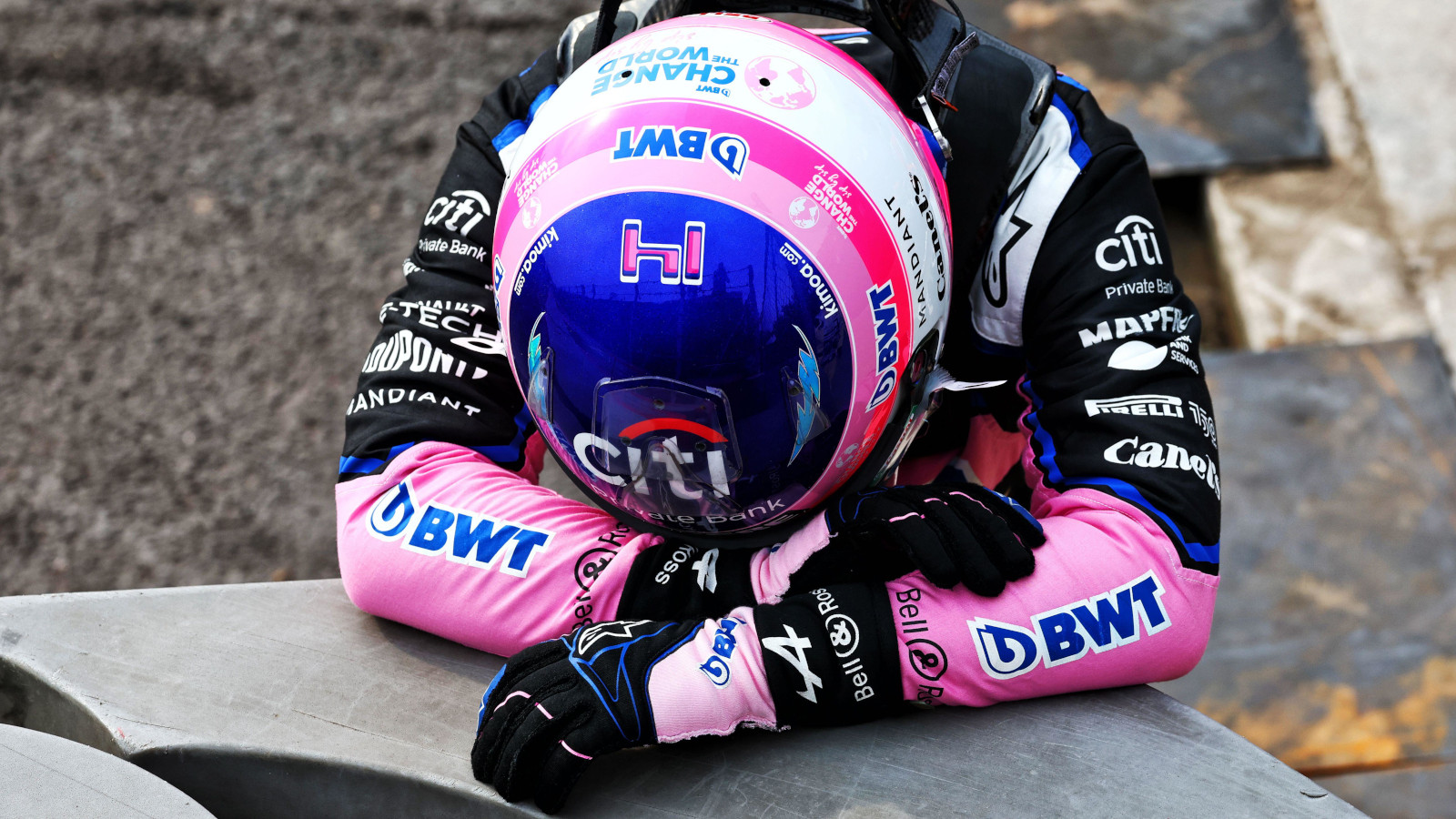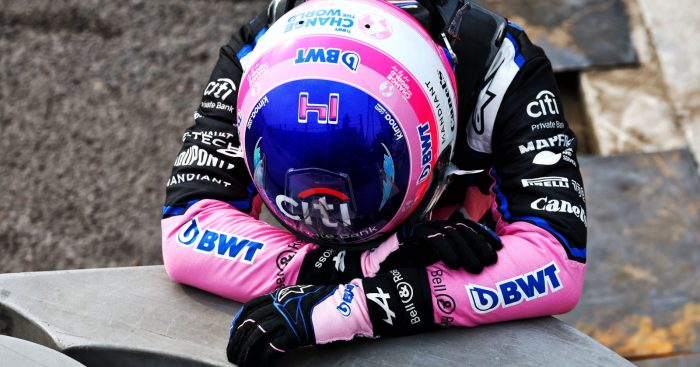 Grinding to a halt for his third retirement in five races, Martin Brundle felt for the "despair" shown by Fernando Alonso at the Mexican Grand Prix.
The Alpine driver was running in seventh place when his A522's power unit failed, dropping him down the order before he had to pull over into the run-off area.
Climbing out, Alonso's disappointment was evident even with his helmet on as he threw his arms into the air before walking away, the Spaniard caught on camera with his head in his arms.
Proclaiming that "only car 14 stops", he said: "I think we are not prepared – the engine cannot finish the races."
Alonso believes Alpine's reliability problems have cost him 66 points, adding that "obviously all the other [drivers] benefit from that, they score more points than they should".
Brundle agrees he has lost a "serious chunk" of points.
"We saw plenty of brutal action in the midfield," Brundle wrote in his Sky Sports column. "But Fernando Alonso was without doubt best of the rest until his power unit failed.
"Such was his determination and attacking mode that when he exited the car, he rested his head in despair on a tyre barrier.
"Not the kind of emotion we often see from him, but he's lost a serious chunk of points this year to unreliability."
Found by one of the team earlier this evening, (unknown source unfortunately), a review of @alo_oficial 's season…

…no wonder he was angry at @mexicogp !! #F1 #Formula1 #MexicoGP #BrazilianGP pic.twitter.com/A2mQfLeVj9

— FormulaNerds 🤓🏁 (@Formula_Nerds) November 2, 2022
Alonso's DNF ultimately saw Daniel Ricciardo take seventh place, the McLaren driver putting in arguably his best drive of this season.
Opting for a medium-soft strategy, Brundle says Ricciardo took off "like a man possessed" after his pit-stop as he hunted down those ahead.
But it was not all smooth sailing.
"In his frustration to pass Yuki Tsunoda, he fed his McLaren up the inside of the double apex Turn Six in the hope he could distract the Japanese driver into running wide," the former F1 driver explained.
"Instead, they made contact and Tsunoda's AlphaTauri exited stage left on two wheels into retirement.
"It was all a bit clumsy and the stewards decided Ricciardo was wholly at fault and, presumably as Tsunoda had to retire, Daniel was hit with a 10-second penalty to be added onto his race time as he wouldn't pit again."
Ricciardo was able to work his way up to seventh and negate the penalty as he pulled 12 seconds clear of Esteban Ocon.
It was the Ricciardo of yesteryear, reckons Brundle.
"This was the trigger for Daniel to drive in the way we remember him best and take seventh place despite the penalty, along with 'Driver of the Day' from the fans," wrote Brundle.
"It will be interesting to see where he turns up next year, and especially in 2024."
Ricciardo has been linked to a Mercedes reserve driver role for next season, although Toto Wolff says the Honey Badger is also in talks with his former team Red Bull.
Read more: Is Fernando Alonso right to feel aggrieved about Alpine problems?