Martin Brundle: Ferrari signing Lewis Hamilton wouldn't solve their problem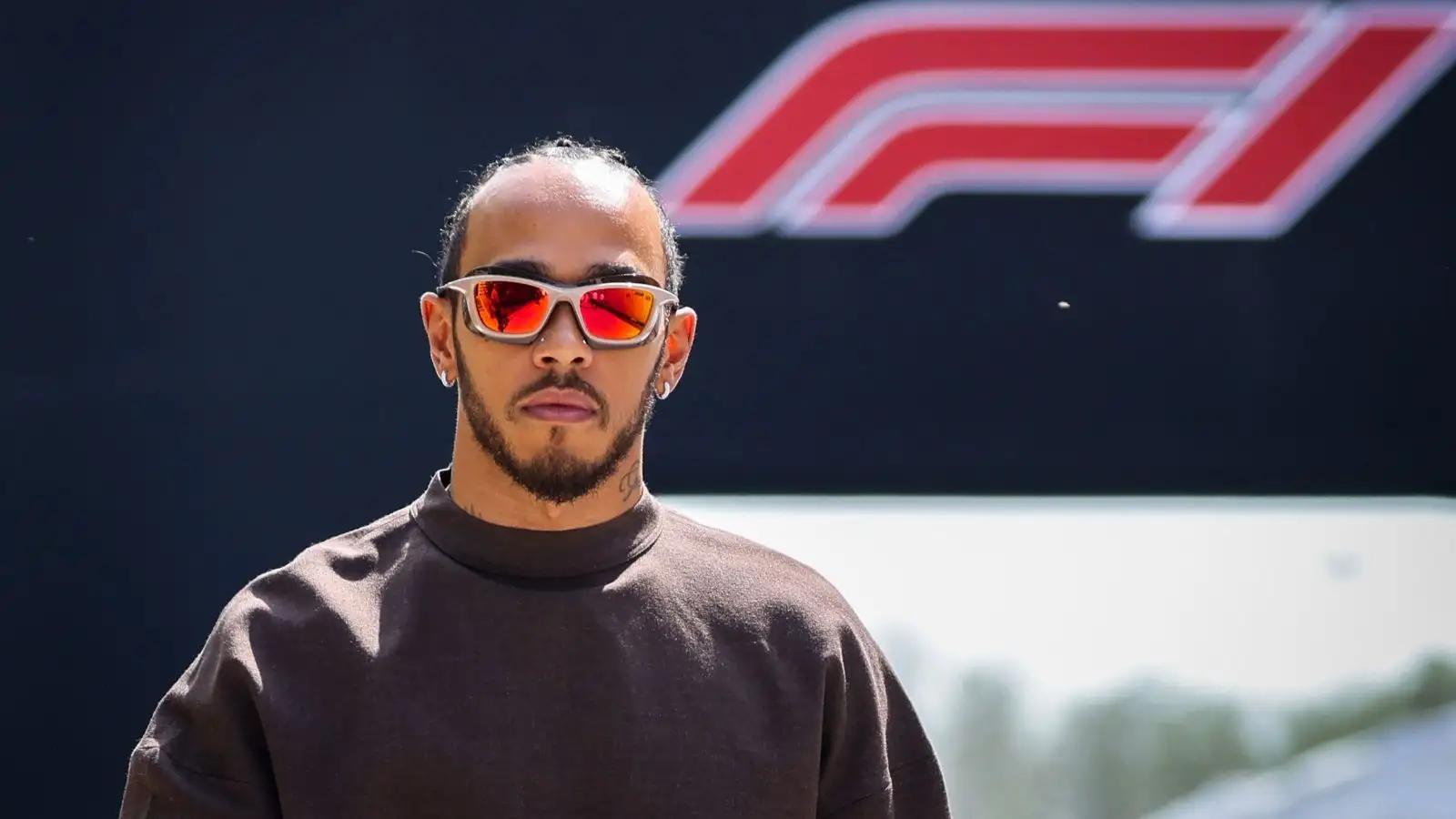 Sky F1 pundit Martin Brundle says it is not Ferrari's drivers which are the problem, it is the car, something which Lewis Hamilton could not have instantly fixed.
The rumour mill ahead of F1 2023's 'silly season' kicked into overdrive when a report emerged claiming that Ferrari were set to offer Hamilton £40 million per season to jump ship from Mercedes, as the Scuderia chase their first title success since 2008.
But when the teams and drivers returned to the F1 paddock ahead of the Monaco Grand Prix, Ferrari boss Fred Vasseur was quick to clarify that no offer had been sent to Hamilton, while Hamilton duly confirmed that one had not been received.
He then went a giant step further by revealing that he is "almost" at the stage of agreeing a contract extension with Mercedes, his current deal set to expire at the end of 2023.
And speaking on the matter via Sky F1, Brundle's colleague Simon Lazenby threw some fresh reported figures at Brundle, those being a reported two-year contract extension for Hamilton, with a pay packet north of £200 million across a wider 10-year deal with the Mercedes-Benz brand, involving Hamilton transitioning into an ambassadorial role.
Brundle was quick though to point out that in his time on the F1 scene, such financial figures when it comes to contracts are never right.
"With my Sky F1 cap on and my F1 cap on, I would love to see Lewis in a Ferrari and go there and try and do a Michael Schumacher and win a championship there," he said. "I think it'd be a wonderful story for next year.
"I even know where the rumour came from, it's all been a bit mischievous, but I can't tell you that. It makes no sense for him to step away from Mercedes-Benz at this time with something going on in the future.
"What I do know is I've negotiated quite a lot of Formula 1 contracts for myself and for other drivers and I've never seen an accurate figure in the media yet, ever, by some margin, including my own contract, so these numbers get bandied about."
As part of the original Hamilton to Ferrari claims, it was said that the preferred option was him taking the place of Carlos Sainz, while a seat swap with Charles Leclerc, who would then head to Mercedes, was Plan B.
Brundle though spoke very highly of the Leclerc-Sainz pairing, stressing that they are not the problem, the car is, Ferrari currently behind the dominant Red Bull team, Aston Martin and Mercedes in the Constructors' standings.
And so Brundle made it clear that Hamilton was not the silver bullet for Ferrari's problems.
Put to him that Leclerc is surely the driver for Ferrari to build themselves around, Brundle replied: "You would think so, but I'm a fan of Carlos Sainz as well, they've got a very dynamic young partnership there.
"Ferrari's problem at the moment is not their driver line-up, it's their car, it's not fast enough. So that's where they need to focus.
"Lewis Hamilton can't just turn up and sort Ferrari's issues out single-handedly by pressing the throttle pedal and turning the steering wheel. It's a much bigger plan they need there."
PlanetF1.com recommends
Max Verstappen shuts down Ted Kravitz after Lewis Hamilton to Red Bull question
Martin Brundle highlights concern over 'Frankenstein' new-look Mercedes W14
Perhaps unlike the last time Mercedes and Hamilton talked contracts, when Valtteri Bottas was his team-mate, Mercedes now have a driver alongside Hamilton who is very much considered a World Champion in the making in George Russell.
Brundle could well imagine that this has created a different dynamic for these latest Hamilton talks, though he also stressed that for all of Russell's huge talent and potential to grow further, Hamilton is simply "box office".
"I think it is a little bit different at Mercedes now because they've got George in there and George is a potential champion of the future," Brundle stated. "They're not just leaning on Lewis now.
"So I think the dynamics might have changed in the negotiations, but Lewis is box office, he transcends this sport far more than any other driver and you can see him driving for a good while longer yet.
"I don't see him fading in any way, shape, or form as a driver, he looks fit, he looks sharp, he doesn't appear to have any motivation issues at all.
"And then it seems inevitable to have other relationships with Mercedes-Benz going on as well, but that would be Mercedes-Benz the car company, not the Formula 1 team."
To Brundle's point though, fellow Sky F1 pundit Naomi Schiff did suggest that Hamilton missed a trick by not taking advantage of the Ferrari speculation to "leverage" for a an even stronger deal, something which Hamilton recently said he did not and never has done in his career.
"I guess for me, the one thing that I thought would have been good for Lewis while he's in those contract negotiations with Mercedes, is the extra leverage that you gain out of having more than just one team on the grid who are interested in you," Schiff stated.
"And for me, it was a little bit surprising that he came out so clearly saying absolutely not, not even considering it.
"But I don't know, Fred [Vasseur, Ferrari team boss] potentially already extinguished that rumour before he came out so clearly and said, but that was the one thing I thought maybe he lost is that potential leverage."
Hamilton looks set to extend his long-standing Mercedes career, though the immediate concern is this weekend's Monaco Grand Prix, where the team has unveiled its heavily-upgraded W14 in a bid to start reeling in runaway leaders Red Bull.