Martin Brundle sensed a 'finality' to Sebastian Vettel's retirement words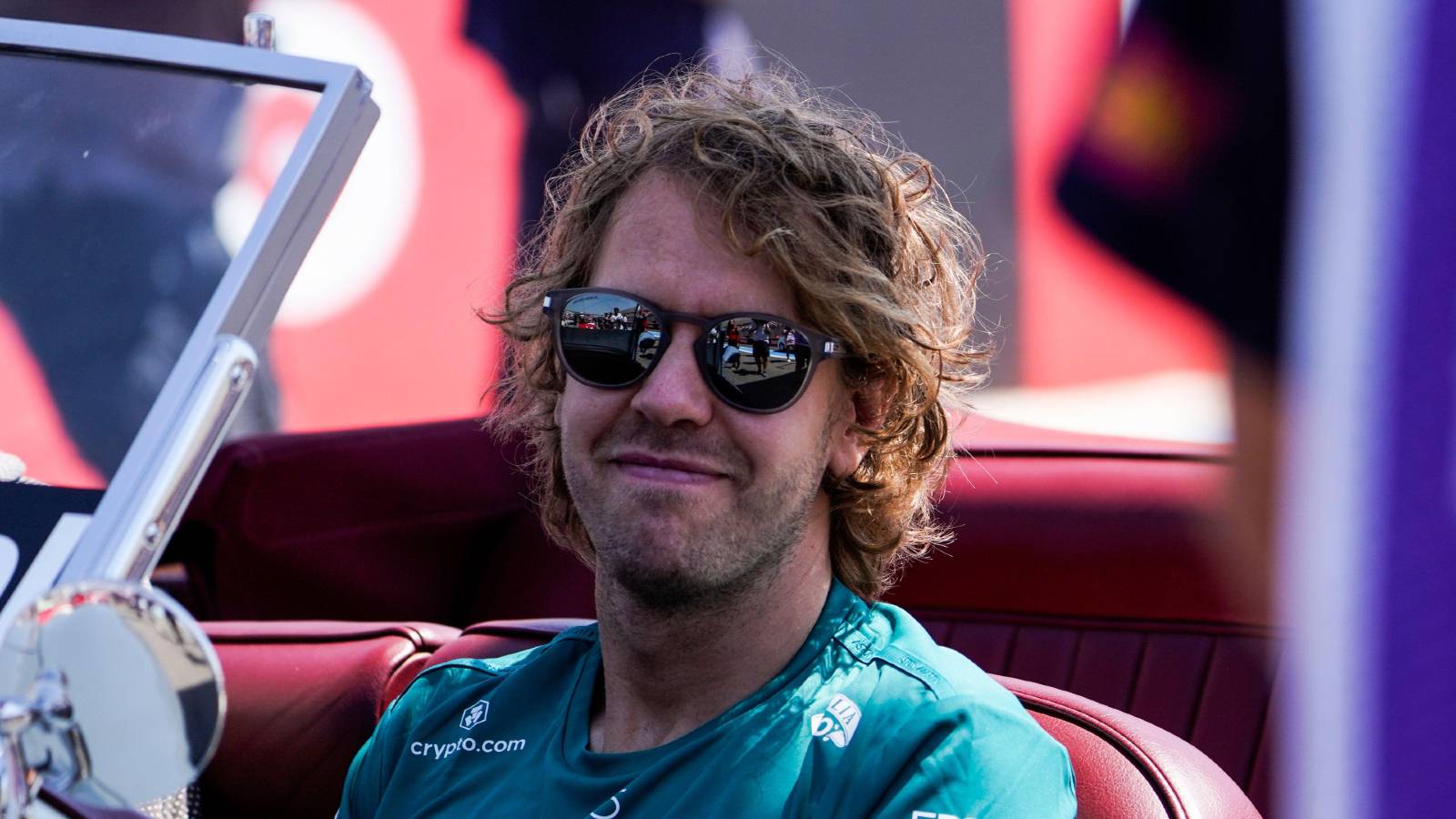 While for some drivers their Formula 1 driving goodbye does not always stick, Martin Brundle suspects Sebastian Vettel will stand by his.
Vettel announced in the summer that 2022 would be his final season in Formula 1, the four-time World Champion bowing out after an Abu Dhabi race weekend packed with tributes, including a dinner organised and paid for by Lewis Hamilton which brought all 20 drivers together.
Not every driver sticks to their Formula 1 retirement though, recent high-profile examples being Fernando Alonso who returned in 2021 after a two-season sabbatical, while Felipe Massa went through his farewell tributes only to continue with Williams for the following 2017 season.
Even Vettel's hero Michael Schumacher, who retired at the end of 2006, came back for a three-season spell with Mercedes between 2010-12.
But former F1 racer Brundle believes that Vettel has spoken about his retirement in a way that suggests a comeback is not on the cards.
"There was a constantly developing storyline about the final F1 race for Sebastian Vettel and it was just great to witness the genuine affection for him," Brundle wrote in his column for Sky Sports F1.
"Perhaps the highlight would have been his unique dinner with the remaining 19 drivers on the grid bidding him farewell. I loved the picture on social media with 20 neatly aligned glasses of water suggesting none of them at least had a beer or glass of wine, and I expect some wonderful stories were told for the benefit of the room only.
"When you think back to Seb's days at Red Bull when he and Mark Webber were at each other's throats along with Malaysia's 'Multi 21 Seb' and the big shunt in Istanbul, and his occasional contact with team-mate Charles Leclerc at Ferrari, he wasn't always that saintly, he was just as feisty, selfish and demanding as you'd expect any four-time World Champion to be.
"Like us all, he has mellowed of course but he's always had that classic 'old head on young shoulders' demeanour and has been a pleasure to encounter and interview over those 15 seasons.
"He's a class act as a driver and a person and that's why everyone has come to admire and respect him. My personal favourite was when he felt cheated with a penalty at the end of the 2019 Canadian GP and he moved the 1st and 2nd finisher boards around in parc ferme. Classic.
"I do remember a quite emotional interview with Fernando Alonso on the grid in Abu Dhabi 2018 as he was saying farewell, and he's just signed a new two-year agreement taking him to at least the end of 2024… but there was more of a finality about Seb's words and actions suggesting he won't be back on the grid.
"In a German interview, he said that he would be disappointed if he did feel the need to come back because then he would likely have failed on what he plans to do next."
Sebastian Vettel could return, but not as a driver
During the latter years of his Formula 1 career as the opportunity for wins and titles dried up, Vettel became increasingly focused on speaking out against the social and environmental issues which he saw.
Vettel was never shy to voice his opinion, that not going down well in Italy this year for example, though he was also keen to highlight the positives in countries, like he did in Saudi Arabia when he organised a female-only karting event.
Formula 1 meanwhile is striving towards becoming carbon neutral by 2030, steps already being taken while the new 2026 power units are set to mark a huge step in this pursuit of a greener future. Vettel's activism certainly played a part in pushing along these efforts.
So, while Vettel may well have contested his final race in Formula 1, it would be no surprise to see him working alongside the Formula 1 bosses and the FIA in the future, guiding the series and organisation to a greener and more socially responsible future.
Read next: Alex Albon rubbishes reported figure of Seb's farewell dinner, Lewis Hamilton paid bill