Brundle: Pause allowed for Formula 1 to be fixed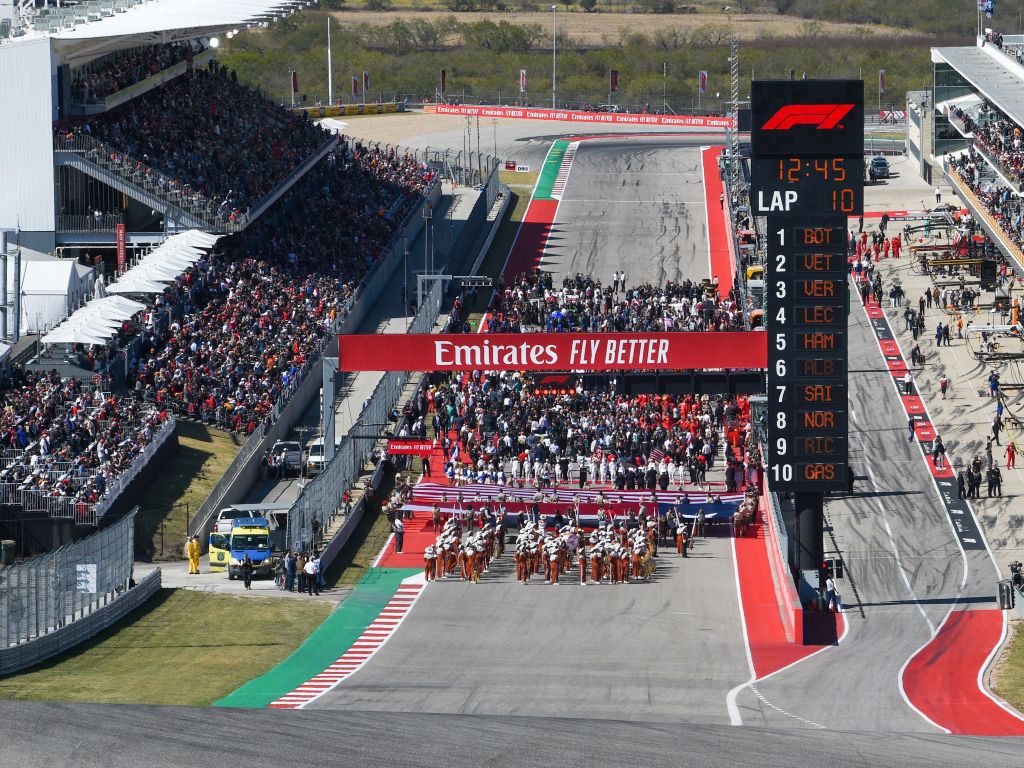 Pundit Martin Brundle believes the extended break was good for Formula 1 because it allowed the series to fix its problems.
No racing has been possible so far in 2020, but the Austrian Grand Prix on July 5 is set to get the season underway.
Formula 1 has been busy though during the break, creating new financial and technical rules to safeguard the future of the series.
And for this reason Brundle believes the break has done wonder for the unsustainable F1 that previously was heading down a dark path.
"We've been heading in the wrong direction for a while," he told Autocar.
"By having rules that allow teams of 1500 people that only produce two identical cars a year. It's not sustainable.
"Besides, there are other priorities. As [legendary F1 commentator] Murray Walker said to me the first time we ever worked together: 'Just remember, Martin, we're only here to inform and entertain.'"
"If we don't entertain and make the sport sustainable, we won't continue to have the manufacturer and sponsor support we need.
"Maybe this pause will encourage us to stop squabbling over details and face the big questions. What's F1's purpose? How do we meet the electric-petrol-diesel challenge? How do we stay relevant?
"On sponsorship, we've got to give decision-makers every reason to stick with us. At the moment, there's very little downside to a sponsor pulling out – not the way there used to be.
"In some quarters, it's almost viewed as a pragmatic decision. We've got to make it easy for people to stay in, to help them understand that we still have a mighty business, bigger than anything but the Olympics and the [football] World Cup, that in normal times runs for most of the year."
There have been mixed responses to the newly-reduced $145m-per-season budget cap to be introduced in 2021, as well as the limits to development costs and time in the wind tunnel before the regulation overhaul in 2022.
But Brundle believes the "fans will be the winners", and that it was important to make the changes because teams wouldn't look beyond their own success.
These are successful people, greedy for success," he said.
"Most of them can't see beyond their own unfair advantage. But currently, if a race is dry and there isn't a series of safety cars or yellow flags, the top three cars will lap the rest. If that control can be broken, maybe in 2020 the fans will be the winners…"
However, Brundle also urged people to see the situation through the eyes of those bigger teams, especially Ferrari.
"It's true that the leading teams, Ferrari and Mercedes, spend £300 million on the same season's racing that costs Williams and Racing Point £100 million," he explained.
"And you couldn't honestly say that what Ferrari does is three times better than Williams.
"But before you condemn Ferrari, you've got to walk a mile in their shoes. They supply Haas and Alfa Romeo [with powertrains and other components]. They construct a lot of stuff others don't, so they have higher costs.
"They're also fighting against the pain of releasing 400 or 500 people [due to the planned budget cap], which is understandable.
"But maybe it's not as painful as having three fewer teams on the grid. If we don't find a way to curb these huge team structures, the whole thing could go bang."
Follow us on Twitter @Planet_F1 and like our Facebook page.