Martin Brundle weighs in on sport v entertainment debate in Formula 1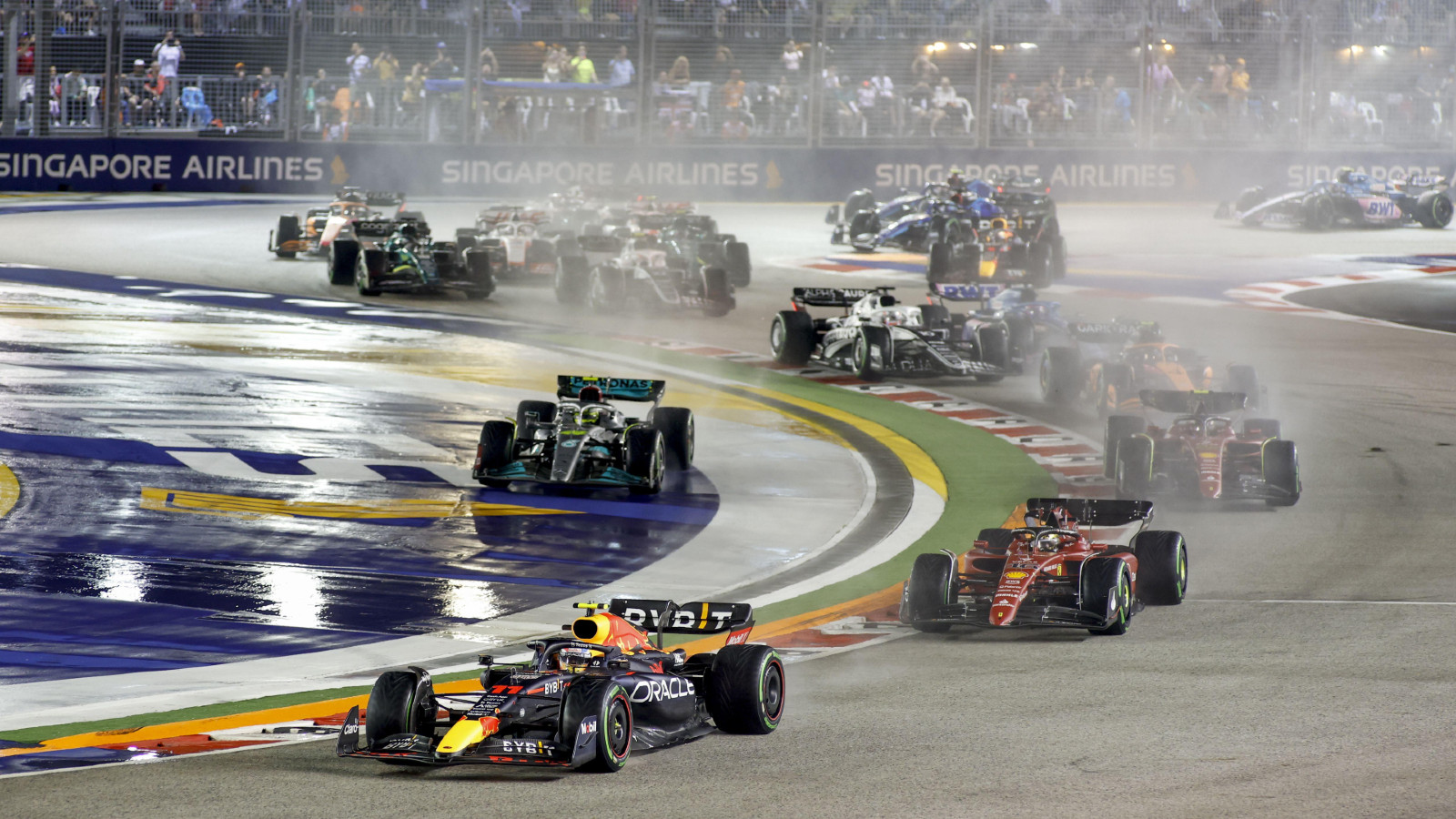 Ex-F1 driver turned pundit Martin Brundle says that Formula 1's younger audience would die if it was all about sport and not entertainment.
Formula 1 over recent years has enjoyed a surge in popularity, a large helping hand coming from Netflix's documentary series 'Drive to Survive'.
Formula 1 then delivered one of the most thrilling seasons yet in 2021, headlined by the epic battle between Max Verstappen and Lewis Hamilton for title glory, the outcome decided on the last lap of the final race.
However, Brundle was asked, in an interview with GQ Magazine, where he sits as sport and entertainment meet in Formula 1.
It was suggested that alongside the sporting side of Formula 1, Abu Dhabi became a very entertaining show, plus innovations like the Drag Reduction System and sprint races exist to influence the order.
"We've got to try and do both," said Brundle. "But the bottom line is: Are we a sport? Or are we entertainment?
"If it's just about the sport and seeing who's fastest, we'd do it on a Wednesday afternoon behind closed doors. There are rules. There are fouls. You've got to have the rules of the game and a referee to police them. But it is about entertainment. That's where we need wheel-to-wheel racing.
"It's why these young drivers are just energising F1, because they're so brave and fearless and they're so unorthodox in the way they're prepared to race wheel-to-wheel and go around the outside of each other.
"So you've always got to try to improve your show. I think it's very competitive out there in the world of sport, or the world of entertainment, and how are you going to get kids offline? Or off YouTube, or gaming, to sit and watch somebody else do it on the edge of the sofa?
"Why would they leave their online gaming to come and watch somebody else have fun unless it's thrilling, unless it's a bit scary and challenging? And that's where F1 needs to be. Otherwise, the young audience will die."
Asked whether he approves of the way in which Formula 1 is balancing the sporting and entertainment sides, Brundle made it clear that he does, explaining that he has never seen Formula 1 in such a healthy state.
"Yeah," Brundle replied. "I think this is the best position I've ever seen Formula 1 in by some margin, actually. I would say it is really healthy.
"We've got 10 really strong teams on the grid. Now, I'd like to see 11 or 12.
"There's no doubt about it: Drive to Survive has energised the age group. It's like a marketer's dream. Your average age of your audience has gone down 10 years, and the demographics are fantastic now. And the mix is just incredible. That's any marketer's dream.
"Everywhere we go sold out, corporate business sold out, grandstands rammed, everybody talking about it. Our TV numbers are up on Sky. So if you put it all together, we are absolutely flying. I've never seen anything like it in our business."
Formula 1 needs to provide entertainment to survive
Formula 1 is an extremely unique sport in the sense that while this is what it is, unlike other sports, that aspect in itself is not always enough to keep the viewers gripped.
While we all want to see the drivers and teams battling it out at the top of their game in a pure sporting environment, in this sense we have seen in 2022 that this can feel like a disappointment compared to 2021, Red Bull and Verstappen having largely dominated proceedings.
Formula 1 then needs extra elements, like DRS, the Safety Car and sprint races for example to shake up what can feel like stagnant races at times.
While many would be in favour of scrapping DRS and sprint races, or not using the Safety Car and red flags to influence the dynamics of a race, the truth is that currently Formula 1 cannot rely on the sporting battle alone to keep its now younger audience gripped.
Read more: Helmut Marko says Rumours Max Verstappen could lose 2021 title are complete nonsense